Trust & Transformation
Go Hand in Hand
Facial plastic surgery inherently requires an intimate relationship with our patients. As a female, I have an empathetic communication style with patients and discuss the core of who they are and how they want to be seen in the world–from gender and ethnicity to family and social environment.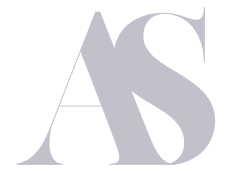 Overview

Dr. Angela

Sturm, M.D.

Dr. Angela Sturm is a double board-certified facial plastic surgeon and one of Houston's most respected and accomplished female facial plastic surgeons. Although she has expertise in all types of facial plastic surgery, Dr. Sturm specializes in facelift and rhinoplasty procedures. With her precision, attention to detail, and artistic vision, she consistently achieves natural-looking results that cater to the unique needs of each individual patient.

More About Dr. Sturm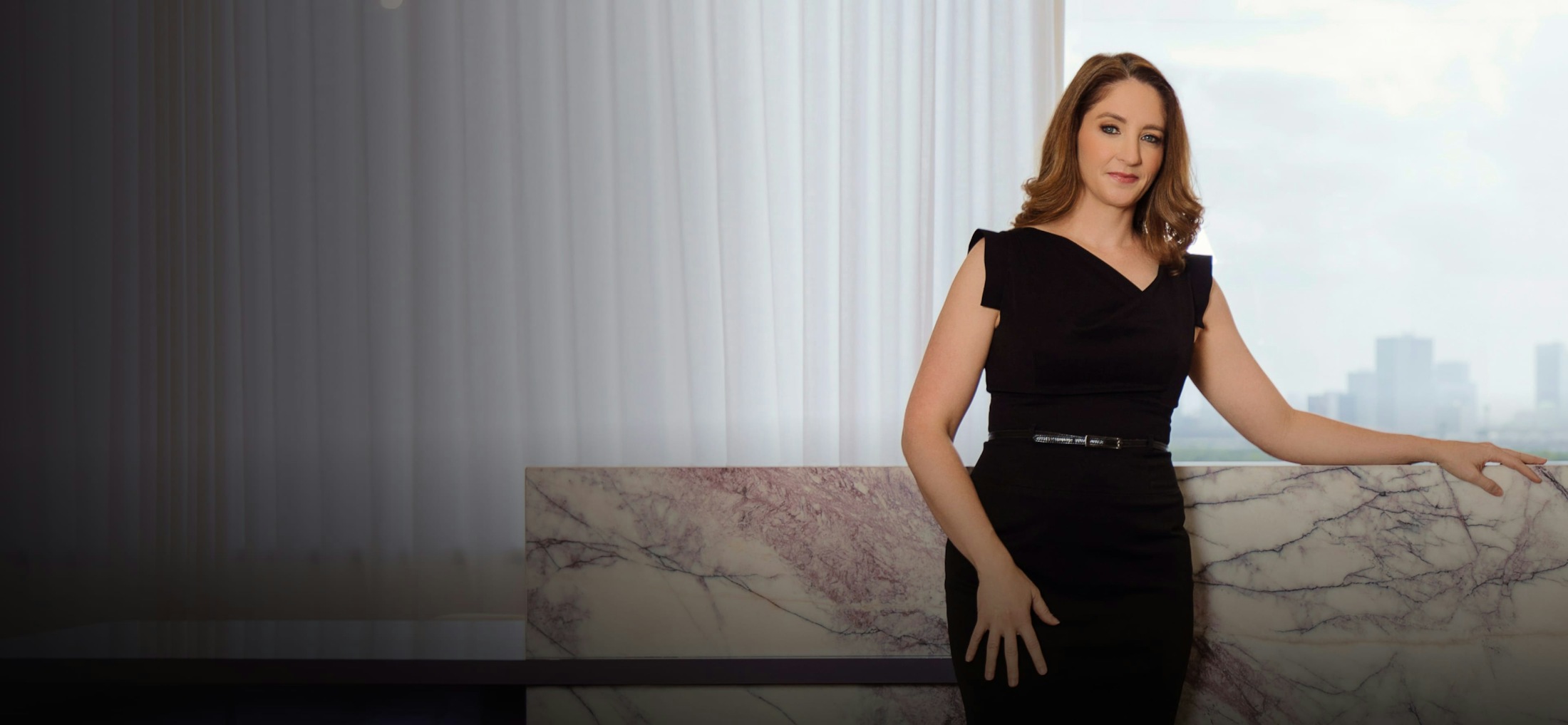 Dr. Angela Sturm, M.D.

Education &

Training

Dr. Sturm completed medical school and her residency at Baylor College of Medicine, where she received many awards for surgical excellence. She then completed the distinguished American Academy of Facial Plastic and Reconstructive Surgery fellowship program, which taught her extensively about cutting-edge head and neck surgical techniques. Dr. Sturm has also pursued further training in facial feminization and hair transplantation.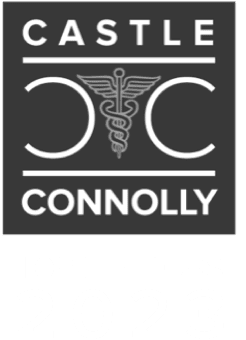 More About Dr. Sturm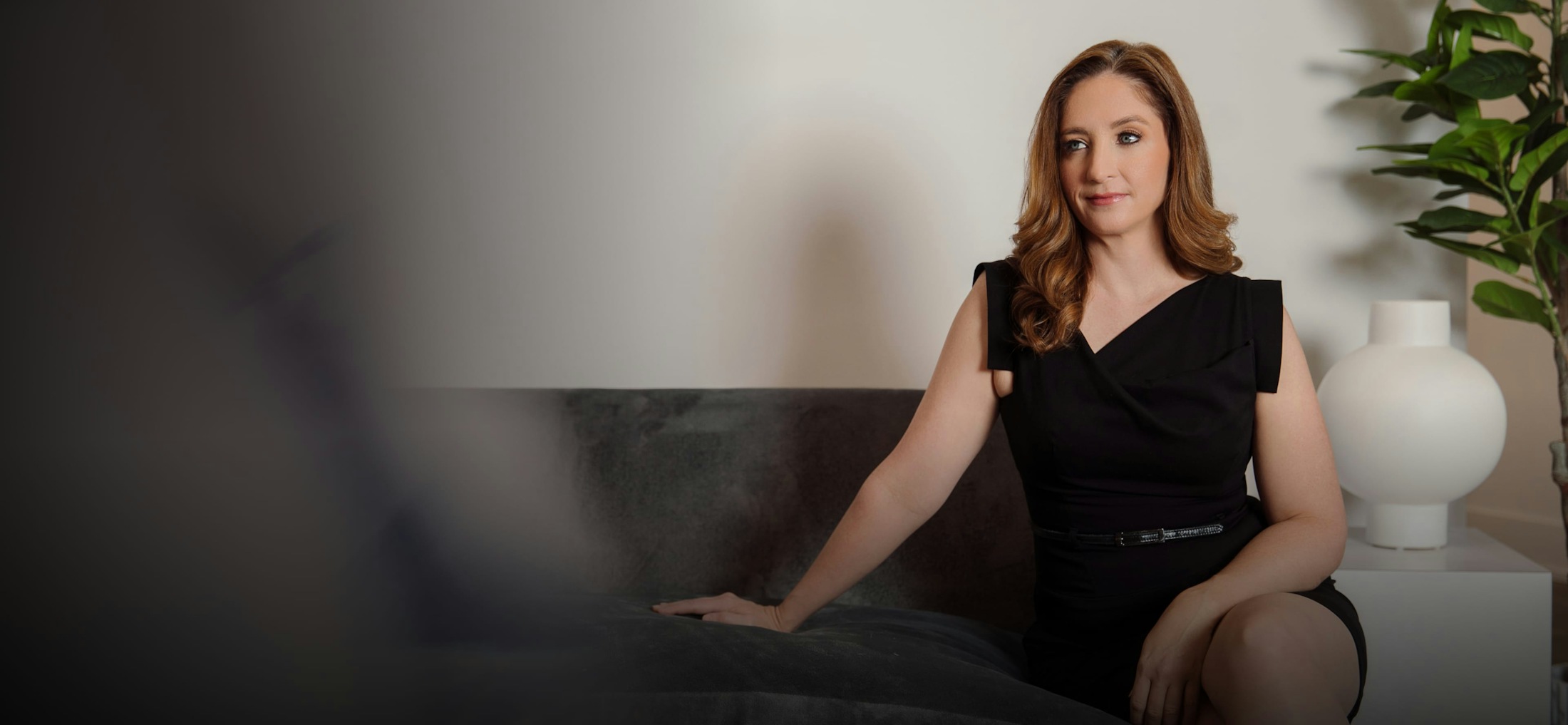 Dr. Angela Sturm, M.D.

Honors &

Awards

Throughout her career, Dr. Sturm has been one of the most awarded female facial plastic surgeons in Houston. During her medical training, she received the Outstanding Otolaryngology Medical Student Award and the top medical student research prize from the National Academy of Otolaryngology. She has also been frequently honored for excellence and innovation in her field by a variety of reputable publications, including H Texas Magazine, Houstonia Magazine, Houston Business Journal, and many others.

More About Dr. Sturm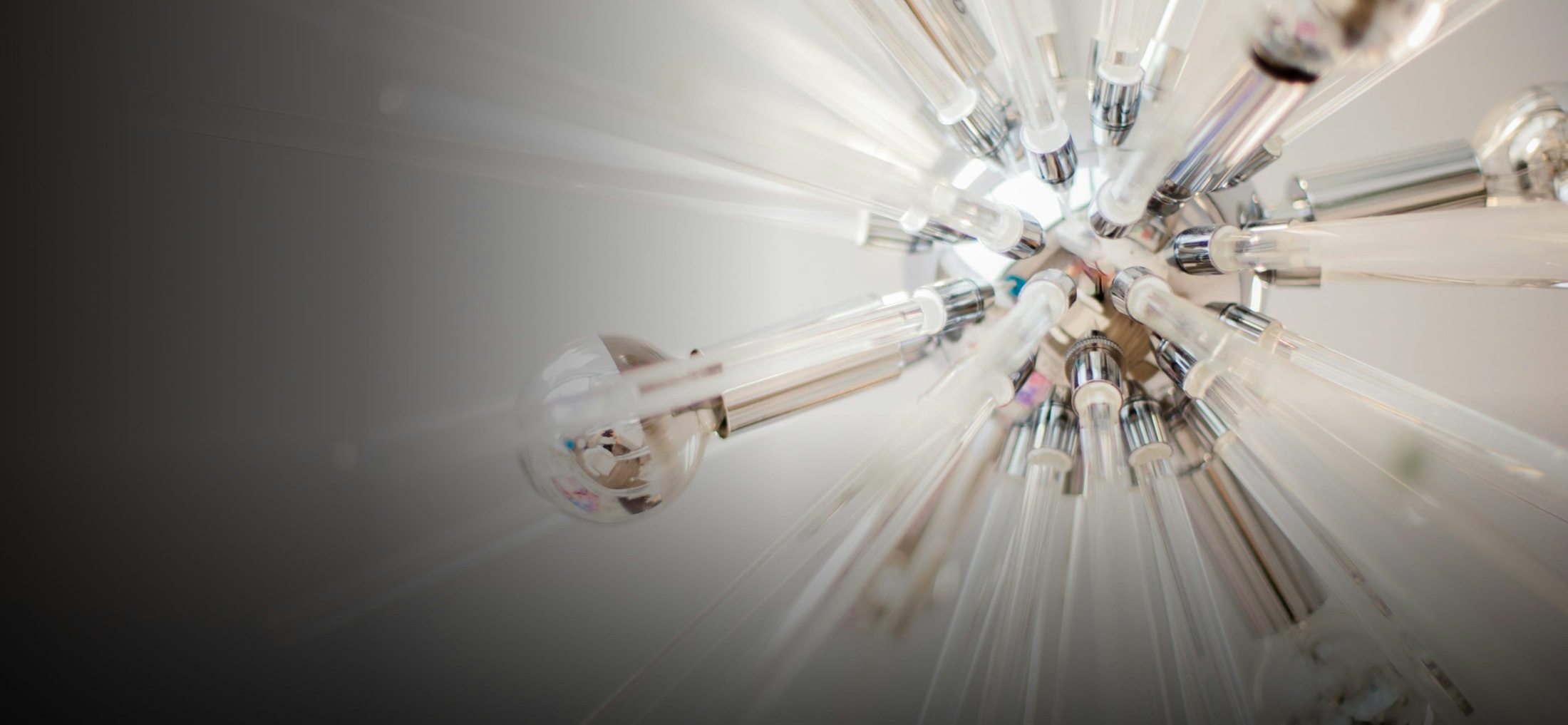 Dr. Angela Sturm, M.D.

Leader &

Educator

Dr. Sturm is widely recognized as a leader and educator in the field of facial plastic surgery. She has published and co-authored numerous medical journals on head and neck surgery and facial plastic surgery techniques. She has also been responsible for crucial clinical research in various areas, such as ethnic rhinoplasty, revision rhinoplasty, septoplasty, and the long-term effects of using irradiated cartilage in rhinoplasty.

More About Dr. Sturm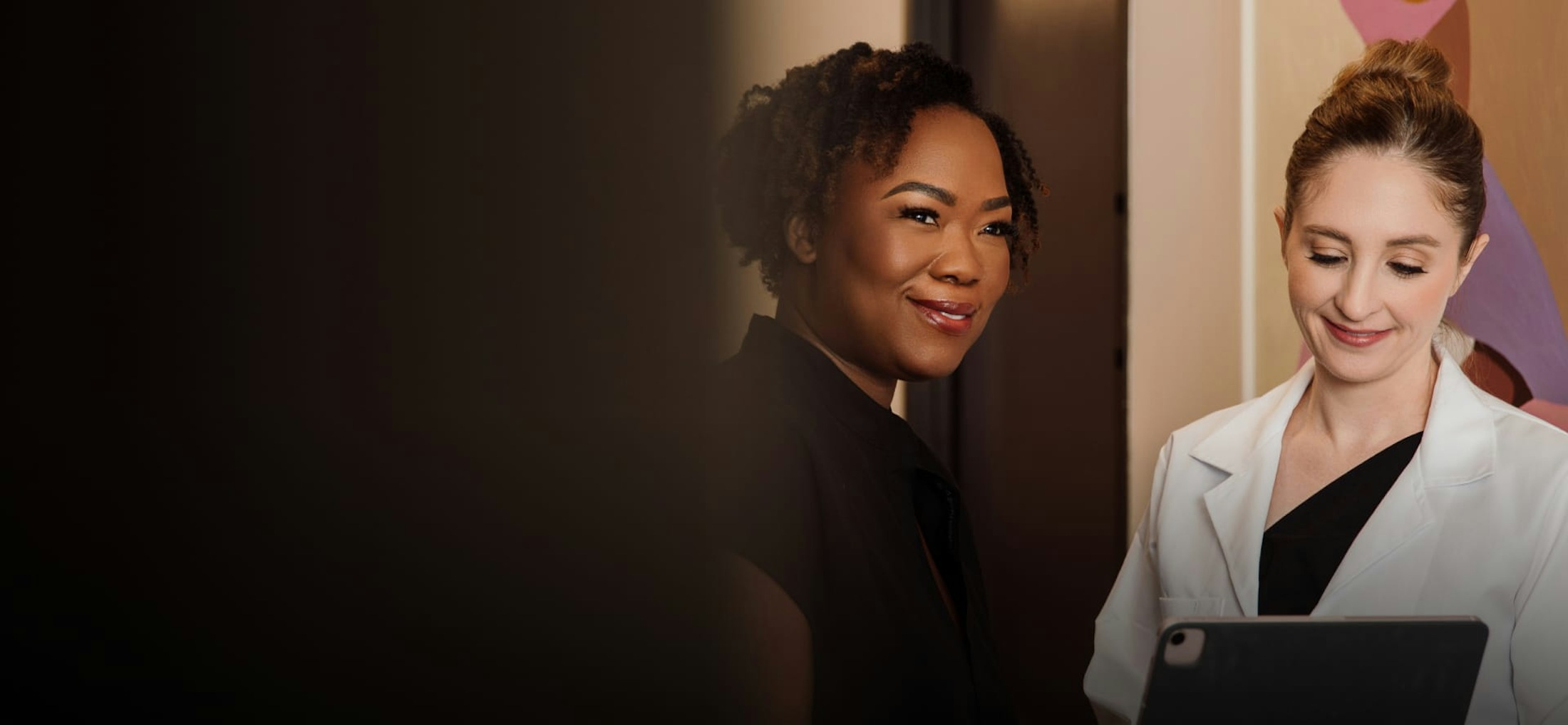 Your Perfect Profile

Precision Rhinoplasty

With her precise, refined approach to rhinoplasty, Dr. Sturm, facial plastic surgeon in Houston, can create subtle, natural-looking enhancements to your nose's shape, size, and proportions. She will work closely with you to ensure that your procedure results in a nasal appearance that perfectly fits the contours of your face and brings harmony to your features.
Rhinoplasty Procedures

Sculpting

Confidence
Dr. Sturm offers a variety of customizable rhinoplasty procedures that can be used to subtly accentuate your natural beauty and help you become a more confident version of yourself. We believe that everyone should be able to feel comfortable and attractive in their own skin, and Dr. Sturm strives to make that a reality for her patients.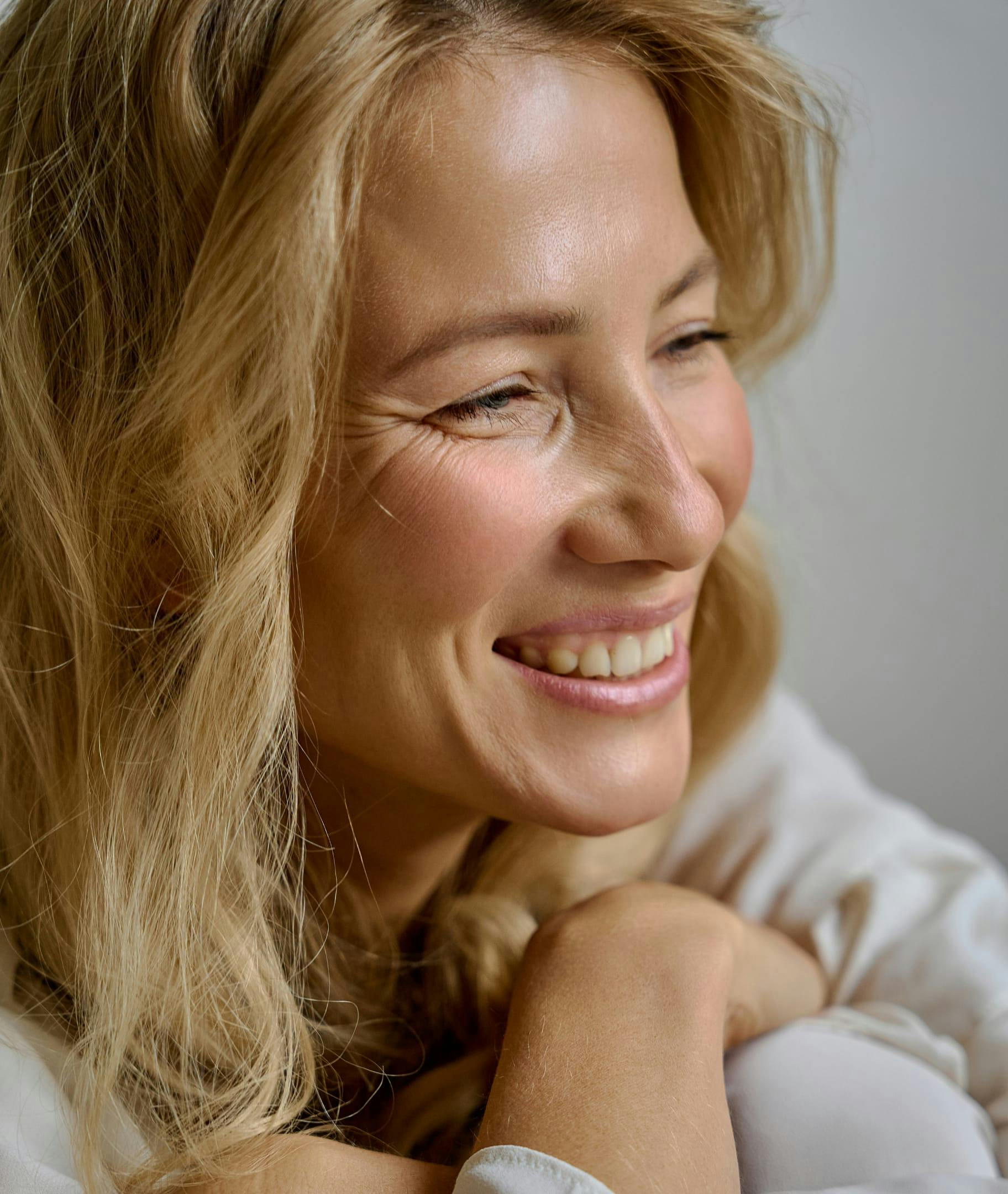 Facial Plastic Surgery

The Art of

Timeless Beauty

Although no one is immune to the effects of aging, there's no reason that your age has to define you or your appearance. Regardless of how old you may be, Dr. Sturm will use her expertise in facial plastic surgery to give you a more youthful, refreshed look without sacrificing your natural beauty or creating an overdone appearance.
Facelift Procedures

Redefine Your

Reflection
We believe that you deserve to be pleased with what you see when you look in the mirror. With several different facelift procedures, Dr. Sturm can rejuvenate your facial appearance and help you make your aesthetic goals a reality.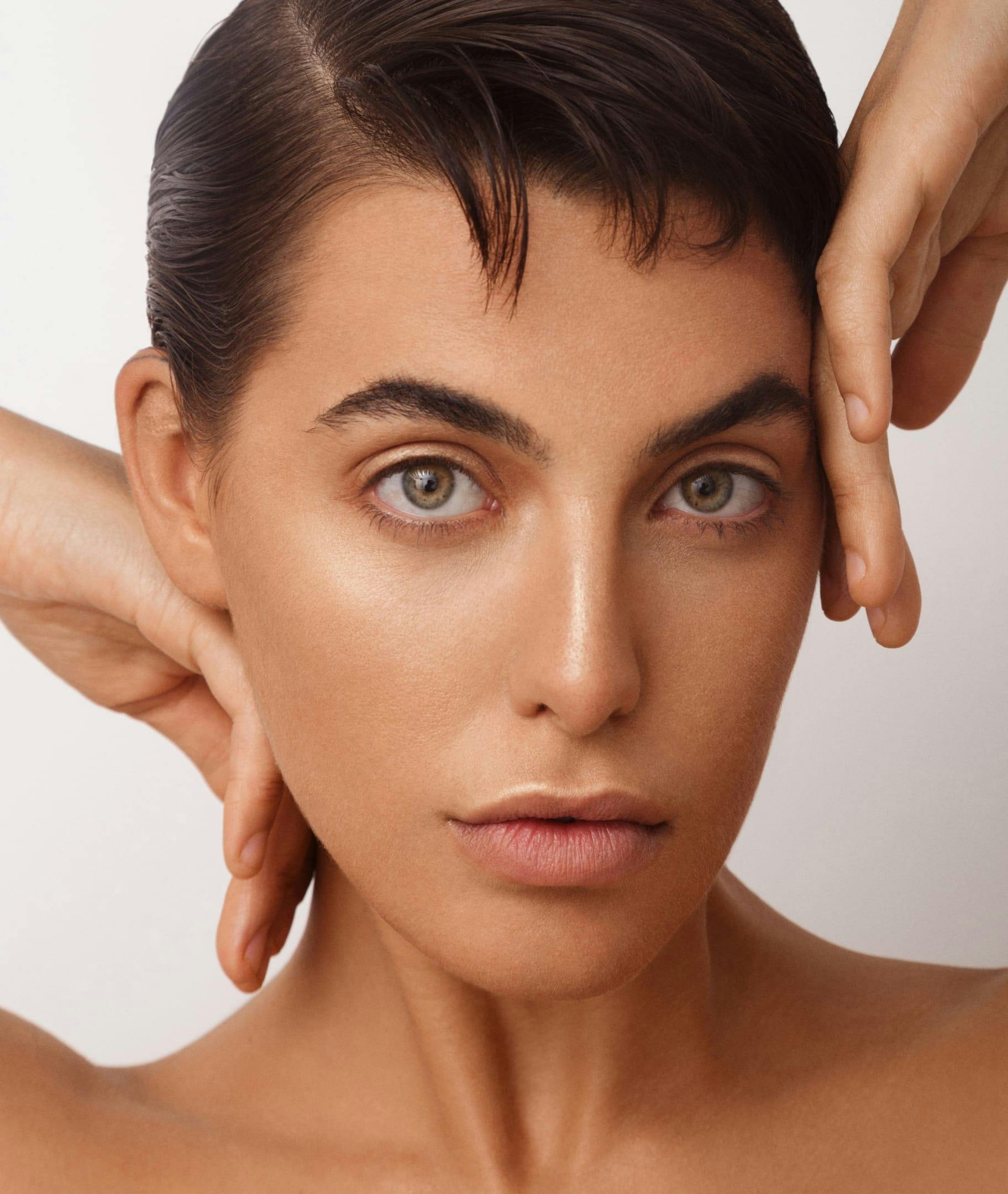 Our MedSPA

Achieve Your

Ultimate Radiance

At our state-of-the-art medical spa, we offer a diverse selection of cutting-edge aesthetic treatments designed to rejuvenate your appearance in a peaceful, relaxing environment. These treatments, which are administered by dedicated aesthetic professionals, can help you achieve a youthful, radiant glow and enhance your natural beauty without requiring surgery.
Patient Testimonials
Words can't express how much I love Dr. Sturm and her staff. My rhino, septo, turbinate reduction, and chin augmentation came out so beautiful and natural! . I'm currently a little over 2 weeks post op, and my swelling is gone and my stitches aren't noticeable! She's got the magic touch for sure! So natural!! No one can tell I had anything done, that's the kind of surgeon everyone needs in their lives!! She's the sweetest Dr out there and makes you comfortable...
Dr. Sturm did an exceptional job for me. She is knowledgeable and professional and truly listens to her patients. My results exceeded my expectations.
Dr. Sturm made my septoplasty and rhinoplasty experience very comfortable. She made sure to consult with me multiple times before my surgery to make sure I was certain in my choices. My results after a month are already amazing and exactly what I hoped for. I can't wait to see how I'll look in a year!
After tons of research hoping to find a doctor who could meet my needs, I decided to go with Dr. Sturm for the procedure I've been wanting since I was 11 years old. I cannot recommend her enough. As an out-of-state patient, Dr. Sturm and her team made me feel comfortable from the start with excellent communication. Never at any point in this process did I feel unsure or wary, even though this was my first surgery! I attribute that to her excellent bedside manner, confidence in her experien...
I became Dr Sturms patient 5 years ago! From the moment I met her I was so comfortable and knew she understood my goals and I could trust her completely with achieving them. I personally have had 3 surgeries, 4 in office procedures , Botox and filler. I love that she works on enhancing your natural beauty . Each time I go into see her I never feel rushed and that's extremely important to me ( I drive over 2 hrs each way)… I cannot say enough about this amazing Lady...
I had the pleasure of having my rhinoplasty done by Dr. Sturm. I had a complicated case and she went above and beyond to meet my needs. Very warm and welcoming personality. She listened to all of my concerns and I never felt rushed, made me feel like family. Very happy with my results and will continue to refer family and friends.
Dr. Sturm did an Amazing job! Loved my entire experience. She was very patient with me.
Dr. Sturm is excellent. She is definitely by far one of the most skilled and professional surgeons in Houston. From the first appointment, I knew I was in good hands! Five Stars. 100% recommend Dr. Sturm and her staff.
It's hard to put into words just how amazing Dr Sturm is. From the first appointment, until my final surgical follow-up, Dr Sturm was nothing but knowledgeable, kind, and compassionate. My wife and I often talked about how reassuring it was that Dr Sturm was just as excited as I was, because she knew how much this surgery would mean to me. I felt like I had an ally and advocate in my corner, and someone who genuinely wanted to perform my surgery (face lift), not because of money but because she ...
So happy with the results! Executed exactly what I wanted and the entire team was so supportive/ helpful along the way. Would 10/10 recommend!!!
I've already recommended Dr. Sturm to several of my friends. Caring, talented surgeon. Easy recovery.
Dr. Sturm really helped me feel better about myself. I suffered a traumatic nose injury nearly 30 years ago that was made worse by my ENT. I had a great 3rd surgery/rhinoplasty by a well known Houston surgeon but my nose seemed to collapse on one side as I have aged. Finding help to correct the problem proved challenging. Dr. Sturm changed that for me and I am most appreciative and thankful. Trauma stays with you but the physical manifestations don't have to. I'm happy I found her. S...
From the moment I first encountered Dr. Sturm, there was a connection. She was the featured speaker at a "seminar" devoted to facial plastic surgery. I listened to her presentation and was amazed at her command of the subject matter. She handled each question from the audience adeptly and encouraged anyone interested to visit her office for a "free consultation." I followed up on the offer and soon after my consultation, scheduled a procedure with her. I am very pleased w...
Dr. Sturm did an excellent job on my face and eyelid lifts. I am thrilled with my results. Her medical trainings as a surgeon combined with her artistic ability is second to none. Her bedside manner, her compassion, and her patience to address my concerns put me at ease and helped me with my recovery. I give Dr. Sturm a 5 star and recommend her highly.