Many cisgender females get facial feminization surgery to address things like a prominent brow bone, square hairline, flatter cheeks, square jaw, or longer distance from the nose to the lips. Here's a quick guide.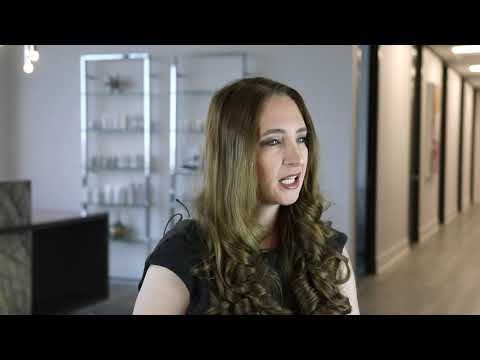 Can cisgender females get facial feminization surgery?
Cisgender females can absolutely get facial feminization surgery. Since this is an elective surgery, it can be performed on anyone who wants to feminize their face. Some cisgender women may choose this surgery if they believe that they have masculine features or if they want to soften their look.
For some cisgender women, they might get mistaken for being male or not feel as feminine in appearance as their other female friends. Masculine features in cisgender women can be the result of a hormonal imbalance where some women have higher levels of testosterone or androgens and lower levels of estrogen. Other reasons for masculine features in cisgender women could be the result of ovarian tumors or polycystic disease. Then there are some cisgender women who just genetically have strong features that they would like to soften.
Regardless of the cause, facial feminization surgery mainly involves balancing bone structure and the angles of the face while filling out other areas to create a more aesthetically female look. My patients who come in for this surgery are all different and all with their own ideal of what they deem feminine. Facial feminization surgery is one of my specialities because I enjoy helping my patients achieve an outward appearance that matches how they feel on the inside. Nothing else matters but your own perception of yourself.
What facial feminization procedures do cisgender females typically get?
Cisgender females get a variety of procedure/s, each individually tailored to their own goals. Cheek augmentation and rhinoplasty are most often requested, with patients desiring higher and fuller cheekbones and/or a more refined nose. Some cisgender females may also have a strong square jaw and/or a prominent chin. These patients tend to request slimming of the face to a more feminine v-shape. Fuller lips are another big request as are brow lifts and even a reduction in the brow bone. Some cisgender women feel that their Adam's apple is too big or that their hairline is too masculine. For them a tracheal shave or hairline advancement surgery makes them feel less self conscious.
During a consultation, my patients and I discuss an overall plan to feminize the face and to bring their features into balance. A patient might only require one procedure or a combo of soft tissue filler with bone reduction at forehead, brow, jawline, and/or Adam's apple in addition to a hairline modification. Any combination of these procedures balanced with my patient's own features can soften and feminize the face. Some of these surgeries are done with local anesthesia while others require general anesthesia.
If my patient is only coming in for filler for lips, cheeks, chin, and/or temple hollows, we would choose from temporary fillers such as Juvederm hyaluronic acid products or longer lasting fillers such as Sculptra. Another option is a fat transfer which lasts the longest. This is where we harvest fat from another area of the body and use your own fat as filler. Most filler procedures only require numbing cream, but in the case of a fat transfer, we typically use general anesthesia on an outpatient basis. When it comes to a rhinoplasty, a tracheal shave or shaving of the forehead, brow bone or jawline, these are also done under general anesthesia.
Recovery time varies per procedure, with temporary soft fillers and fat transfer resulting in little to no downtime, although some swelling or bruising may occur. However, rhinoplasty, a tracheal shave, and shaving of the forehead, brow bone, and/or jawline can result in a week to a few weeks downtime.
Is facial feminization surgery covered by insurance for cisgendered women?
Most insurance companies do not cover FFS for cisgender women, but slowly things have been changing. Check with your insurance company to see if they are one of the pioneers in this sector. As society has become more understanding and accepting of transgender people and it is safer to live openly, insurance companies are finally recognizing these surgeries as medically necessary for a patient's mental health and well-being.
The cost for female feminization surgery in Houston ranges from $20,000 to $50,000 or more. The cost depends on the extent of surgery and which procedures are being done. Financial payment plans are available.
Do I need a facial feminization surgeon near me?
If you're in the Houston area and are a cisgender woman considering facial feminization surgery give us a call to make an appointment. The best results are achieved when you have the procedure done by a board certified facial plastic surgeon. I'm one of the most highly decorated plastic surgeons in Texas, known internationally for my pioneering work and research in facial aesthetic procedures. I've had patients fly in from all over the country to have me perform their cosmetic procedures. Please reach out to me by contacting my office to learn how I can help you to breathe better and to attain a higher quality of life.
Have questions? I'd sincerely love to hear from you.
About Dr. Angela Sturm
Dr. Angela Sturm is a double-board certified facial plastic surgeon with certifications with the American Board of Otolaryngology – Head and Neck Surgery and the American Board of Facial Plastic Surgery. Dr. Sturm's meticulous nature makes for exceptional results and satisfied patients. Dr. Sturm was named Texas Monthly's Super Doctors Rising Star in 2016-2017, Texas Monthly's Super Doctor in 2018-2019, H Texas Magazine's Top Doc in 2013-2018, Top Doc by Houstonia Magazine in 2016-2018, Houston Business Journal's People on the Move and 40 under 40, Blazing Star Award by Texas Women's Chamber of Commerce, Top Women in Business, one of the Top 30 Influential Women of Houston, Best Female Cosmetic Surgeon in Out Smart, and given the Patient's Choice Award, On Time Doctor Award and Compassionate Doctor Award by Vitals.com.