If you have medically documented nasal breathing problems, and also want to change the shape or size of your nose, you might consider combining septoplasty and rhinoplasty in what is sometimes called a "septorhinoplasty." You'll have to find a facial plastic surgeon who is also trained as an ENT (ear, nose and throat) surgeon. Here's a guide.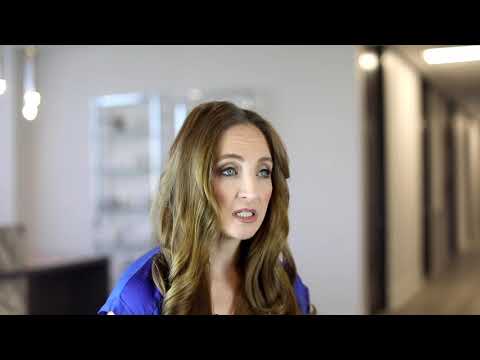 What is the difference between rhinoplasty and septoplasty?
While both rhinoplasty and septoplasty refer to surgeries on the nose, rhinoplasty is usually an elective cosmetic surgery focused on improving the nose's outer appearance, while septoplasty is a medically necessary surgery done to correct a nasal breathing problem.
Rhinoplasty involves manipulating bone, cartilage, and nasal tissue to refine, reshape, and/or reduce the nose. It can be a life-changing procedure for those who are self-conscious about a nose they feel is too large, prominent, or misshapen. As a facial plastic surgeon, I can tell you that many people do not "like" their own nose. As the central feature of the face, the nose has a dramatic effect on overall facial proportion. I routinely do rhinoplasty on women and men of all ages, gender identities, and ethnic backgrounds.
Septoplasty involves reorienting and/or straightening the nasal septum, which is the strip of cartilage that divides the nostrils. This is a surgery done inside the nose, and most people want to know if it will also cosmetically enhance the look of their nose. Unfortunately, the answer is no. While a septoplasty will fix a deviated septum or obstructive breathing problems, it usually will not change the outer appearance of the nose by much.
Can I get rhinoplasty with septoplasty?
Yes, and it is becoming increasingly common. A septorhinoplasty combines both internal surgical realignment of the septum and external cosmetic nose reshaping in one procedure. If you have a documented structural nasal problem like a deviated septum, cleft palate, chronic sinusitis, enlarged turbinates, or narrow internal nasal valves, you will likely need what we call "functional nasal surgery" to allow you to breathe more easily through your nose, this can include septoplasty, sinus surgery, partial reduction of inferior turbinates or repair of the internal nasal valves. Septoplasty is often covered by insurance if it is deemed medically necessary and more conservative treatments have failed. Though it is always recommended to get preauthorization from your insurance company.
Rhinoplasty, by contrast, is usually not covered by insurance unless it is necessary to address a nasal injury, fracture, or genetic defect. Most rhinoplasties are done simply to make the nose look more attractive and proportionate, so insurance companies view it as an uncovered elective surgery.
But if you're considering both procedures, it really is best to have them done together, by one physician. Your surgeon can often use cartilage harvested during a septoplasty to reshape your nose during the rhinoplasty. If you get a septoplasty and then get a rhinoplasty, a surgeon may be limited in what they can do aesthetically because of what has already been done structurally. In any case, getting septoplasty and rhinoplasty done separately will require the patient to go through recovery twice, and pay extra anesthesia and operating room fees. So it makes good sense to consolidate the procedures into one operation.
What is the average cost of septoplasty and rhinoplasty?
The cost of septoplasty and rhinoplasty will vary based on whether the procedure is covered by insurance, what part of the country you live in, the extent of the surgical work to be done, and the expertise level of the practitioner. That said, recent national averages for septoplasty are anywhere from $6,000 – $8,000, though note that septoplasty is usually covered by insurance if it is medically necessary. Recent national averages for rhinoplasty are also in the $6,000 – $10,000 range. Unless it is a functional rhinoplasty, the patient will need to pay out-out-pocket.
For patients who already need a septoplasty, and want to make cosmetic changes to their nose at the same time, combination septorhinoplasty is the best option. Insurance will often cover the septoplasty portion of the procedure, with the rhinoplasty portion to be paid out-of-pocket by the patient. If the upfront cost of the rhinoplasty portion is a prohibitive factor, ask your surgeon about financing options. At your initial consultation with your prospective surgeon, you will receive a more detailed estimate of fees.
What is the recovery from septoplasty and rhinoplasty like?
While recovery from septoplasty, rhinoplasty, or septorhinoplasty doesn't happen overnight, the timeline is a lot more manageable than most people think. Septoplasty alone generally heals the fastest, as all work is done inside the nose and there is less manipulation of bone and cartilage. Many patients feel ready to go back to work after about 3 days post-op, though it may take several months for all swelling to go down and for functional results to become fully apparent.
Rhinoplasty takes longer to heal, but combination septorhinoplasty should take no longer than rhinoplasty alone. Surgery is done under general anesthesia, but the patient can usually go home the same day as long as there are no complications. Just to be safe, you should plan to take about 10-14 days away from work or regularly scheduled activities, as you will have initial swelling and bruising for about a week following surgery, and you'll need to wear a splint or nose protector for about 5 days and tape on your nose until day 10. Your doctor will prescribe you pain medication to help ease any discomfort, and swelling can be reduced by using cold compresses as directed and keeping your head elevated, especially while sleeping.
Most rhinoplasty or septorhinoplasty patients feel perfectly comfortable going out in public after about 2 weeks, and are extremely satisfied with their results at about 3 weeks to a month post-op. While final aesthetic and functional results may take about a year to settle completely, 80-90% of swelling will have subsided at the 3-month mark, and patients usually feel happy and confident about things like taking graduation or wedding photos.
What is functional rhinoplasty?
Functional rhinoplasty refers to a rhinoplasty that addresses a medical problem rather than a cosmetic concern. But sometimes, the two go hand-in-hand. A patient concerned about their "crooked nose" may also have a functional problem like a deviated septum. As opposed to purely cosmetic rhinoplasty, functional rhinoplasty is sometimes covered by insurance. A good surgeon and their patient care team will always try to advocate for you to have any medically necessary part of your rhinoplasty covered by your insurance. For those who have suffered nasal fractures, injuries, certain hormonal disorders, allergy and sinus problems, genetic defects, or septum and turbinate malformation, a functional rhinoplasty may be required in order to completely fix the problem when a septoplasty is not sufficient to do so. .
What is turbinate reduction?
Turbinate reduction is, in my opinion, a vital complementary surgery to septoplasty. Turbinates are structures inside your nose that filter and humidify the air that you breathe. Septum misalignment or genetic predisposition can cause the inferior turbinates to become enlarged, which serves to further constrict nasal airflow. To reduce the size of obstructive turbinates, surgeons may use cauterization, coblation, or radiofrequency reduction techniques. Sometimes, it is necessary to remove or shave down the nasal bones underlying the turbinates. Turbinate reduction may be done on its own, but most of the time, it is done as part of a comprehensive septoplasty.
Do I need a rhinoplasty and septoplasty surgeon near me?
If you are in the Houston area and interested in septoplasty, rhinoplasty, or septorhinoplasty, ensure that you have an expert plastic surgeon perform your procedure. If you have questions, please reach out to me. I'm one of the most highly decorated plastic surgeons in Texas, and am known internationally for my pioneering work and research in facial aesthetic procedures. It is not uncommon for my patients to fly in from elsewhere to have me perform their septoplasty, rhinoplasty, or combination septorhinoplasty surgery. Call or contact my office today to see how we can quite literally help you breathe easier.
Have questions? I'd love to help.
About Dr. Angela Sturm
Dr. Angela Sturm is a double-board certified facial plastic surgeon with certifications with the American Board of Otolaryngology – Head and Neck Surgery and the American Board of Facial Plastic Surgery. Dr. Sturm's meticulous nature makes for exceptional results and satisfied patients. Dr. Sturm was named Texas Monthly's Super Doctors Rising Star in 2016-2017, Texas Monthly's Super Doctor in 2018-2019, H Texas Magazine's Top Doc in 2013-2018, Top Doc by Houstonia magazine in 2016-2018, Houston Business Journal's People on the Move and 40 under 40, Blazing Star Award by Texas Women's Chamber of Commerce, Top Women in Business, one of the Top 30 Influential Women of Houston, Best Female Cosmetic Surgeon in Out Smart, and given the Patients' Choice Award, On Time Doctor Award and Compassionate Doctor Award by Vitals.com.