Eyebrow transplant surgery is an increasingly popular cosmetic procedure in the U.S. and all over the world. Many people don't even know it's an option, and instead spend hundreds of dollars a year on brow tinting, shaping, threading, microblading, lamination, or tattooing. If you're getting regular brow treatments or filling in your brows with makeup every day, an eyebrow hair transplant offers a more permanent solution that may actually be more cost-effective in the long run. At my Houston office, I offer all different types of surgical hair transplants, as well as the latest non-invasive options for hair restoration.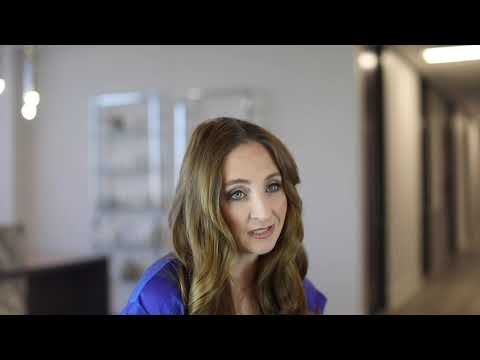 What is an eyebrow transplant?
An eyebrow transplant is a cosmetic surgery that involves harvesting or grafting hair follicles from a patient's scalp and transplanting them into the eyebrow area for thicker, fuller brows. The transplanted follicles will then continue to grow natural hair, often throughout the patient's lifetime.
Eyebrow transplants are done under local anesthesia. The procedure usually takes between three to four hours, and the patient can go home the same day.
Prior to the surgery, I have an in-depth consultation with my patient where I listen carefully to get a detailed idea of their desired brow shape. The brow shape is drawn collectively with the patient, our hair team, and myself.
I will then study the patient's natural hair growth and facial anatomy, and suggest one of two transplant approaches: follicular unit extraction (FUE), or follicular unit transplantation (FUT). In FUE, individual follicles are removed one at a time from a donor area on the scalp, and then transplanted into the eyebrows. FUE does not require invasive incisions, but patients can expect dot-like scabbing in the donor and recipient areas for a week or two as skin and follicles heal.
In FUT, a whole strip of hair follicles is removed from the donor area and transplanted all together. FUT does require incisions, but surgeons like myself who are highly trained in strategic suturing can easily conceal any fine scars underneath the hairline. This is generally the technique that is used for brow transplantation because it gives the highest density of usable follicles in the smallest donor area and the hairs can be left long enough to precisely place each follicle for the ideal curvature and shape.
What hair can an eyebrow transplant use?
For an eyebrow transplant, hair is strategically harvested from certain areas of the scalp or the back of the neck. Your surgeon will select follicles or grafts for transplantation based on how likely they are to continue growing throughout your lifetime. Donor follicles are often taken from the back of the head near the hairline, or from behind the ears. The thickness, color, and orientation of the transplanted follicles needs to match that of your natural eyebrow hairs.
For some types of hair transplants, using body hair may be just fine. But for an eyebrow transplant, donor sites other than the head or neck are to be avoided. A caring and responsible surgeon will always be honest with a patient when they are not a good candidate for a procedure, and try to find a suitable alternative treatment. Eyebrow transplants done from body hair are likely to yield poor aesthetic results and present a greater risk of complications.
Do more women or men get eyebrow transplants?
Eyebrow transplants are now quite popular among both men and women. But the procedure does seem to be a growing trend among men. If you look at the "leading men" in Hollywood, many of them have strong, even bushy eyebrows. It is not at all uncommon for men getting hair transplants to get eyebrow transplants at the same time, as the overall result will look more natural and youthful.
All kinds of women get eyebrow transplants as well — especially postmenopausal women, women with hypothyroidism, or women who were simply born with thin brows due to genetics. Eyebrow trends for women have changed drastically with the times. Many female patients tell us they accidentally over-plucked in their youth, when "skinny brows" were in style, and their eyebrows never fully grew back.
Still other patients get eyebrow transplants to correct a break in the browline from a scar, or to prompt hair regrowth after a burn.
In any case, it's worth noting that eyebrows are a highly gendered facial feature. If you are considering an eyebrow transplant, it is important to work with a plastic surgeon who specializes in facial feminization and masculinization. I am a well-known expert in this field, and am absolutely painstaking in distributing and shaping transplanted hair follicles in a way that is beautifully consistent with the patient's gender identity and desired outcome.
What is the cost of an eyebrow transplant?
The cost of an eyebrow transplant will depend on who you have it done by, which surgical method is used, and the number of transplanted follicles. In the U.S., eyebrow transplants usually cost anywhere from $3,000 – $6,000, including anesthesia and/or facility fees. Your surgeon will give you a more detailed price estimate at your initial consultation. There may be financing options available to you to help you spread out the cost. And if you're concerned about affordability, don't be discouraged. Myself and many other facial plastic surgeons are well-versed in less invasive hair regrowth techniques. If a full eyebrow transplant is out of your price range, I'm always happy to suggest alternative treatments that fit your budget and goals.
But a word of advice — if you do opt for an eyebrow transplant, it is always better to pay more for the best surgeon the first time around. If you go to a discounted or disreputable practitioner, you run a greater risk of complications. It can be tempting to save money in the short-term, but it may end up costing you more down the line if you have to have the transplant fixed or revised.
Can an eyebrow transplant go wrong?
Yes, but it is relatively rare. Any cosmetic surgery carries a risk of infection, scarring, poor aesthetic results, or adverse reactions to anesthesia. With eyebrow transplants, common complaints are that the transplanted follicles didn't regrow hair, they didn't regrow in the desired density or shape, or that transplanted hairs grow askew or in the wrong direction.
This is why you really do have to find a true expert in eyebrow transplants. Facial cosmetic surgery is a science, yes, but it is just as much an art. For eyebrow transplants, the surgeon must transplant the follicles in exactly the right quantity, at exactly the right angle to the skin — usually about 15 degrees, though it depends on the patient's natural hair growth. Always ask to see sample before-and-after photos of a surgeon's eyebrow transplants to be sure you like their work on similar patients.
What's eyebrow transplant recovery like?
Eyebrow transplant recovery time will vary from patient to patient, but most people feel entirely comfortable going back to work after about a week (and patients usually only wait that long due to self-consciousness; not discomfort). You can expect some swelling, redness, bruising, and itching around the eyes and forehead for about 3-7 days following surgery. This might look worrisome, but is entirely normal. Any post-op pain or soreness can be easily alleviated by pain medications prescribed by your doctor.
Swelling can be reduced with cold compresses as instructed, and by eating a low salt diet, getting plenty of fluids, and keeping your head elevated for the first few days after surgery. We always advise patients to sleep propped up on pillows or in a recliner for the first couple of nights after surgery to reduce morning swelling. As always, follow your doctor's aftercare instructions thoroughly.
You may notice tiny pin-prick scabs that will gradually slough off entirely in about 1-3 weeks. You may notice that hair falls out along with the scabs, and this, too, is entirely normal. Your hair will regrow naturally from the transplanted follicles.
It can take anywhere from 3 to 4 months for your skin to heal and your transplanted eyebrow hairs to grow in. But keep in mind that the results are usually permanent.
Patients may need to trim their eyebrows a few times a month after hair grows back, because transplanted scalp follicles grow longer than eyebrow hairs. Some patients continue to get threading or microblading if they don't want to trim their brows themselves.
But all in all, the face-framing, youthful, natural-looking effect of eyebrow transplants is really second-to-none in terms of a long-term solution to sparse or broken brows. Patients are always telling me that the (very minimal pain) is more than worth the gain, and they love not having to mess with makeup or regular brow treatments anymore.
Do I need an eyebrow transplant plastic surgeon near me?
If you are in the Houston area, or interested in traveling for eyebrow transplant surgery, please reach out to my office to discuss your surgical and non-surgical options. I'm one of the highly recognized facial cosmetic and plastic surgeons in the country, and am even known internationally for my pioneering work and research in facial aesthetic procedures. It is not uncommon for my patients to fly in from elsewhere to have me perform their hair or eyebrow transplant surgery, and I warmly welcome patients of all ages, genders, and ethnic backgrounds.
Again, the choice of a physician is very important with eyebrow transplants. The quality of the results is highly dependent upon your surgeon's eye for detail and/or the meticulousness of their fine suturing skills. If you are considering eyebrow transplant surgery, I'd love to talk with you about your goals, and help you achieve beautiful and natural-looking results.
Have questions? I'd love to help.
About Dr. Angela Sturm
Dr. Angela Sturm is a double-board certified facial plastic surgeon with certifications with the American Board of Otolaryngology – Head and Neck Surgery and the American Board of Facial Plastic Surgery. Dr. Sturm's meticulous nature makes for exceptional results and satisfied patients. Dr. Sturm was named Texas Monthly's Super Doctors Rising Star in 2016-2017, Texas Monthly's Super Doctor in 2018-2019, H Texas Magazine's Top Doc in 2013-2018, Top Doc by Houstonia magazine in 2016-2018, Houston Business Journal's People on the Move and 40 under 40, Blazing Star Award by Texas Women's Chamber of Commerce, Top Women in Business, one of the Top 30 Influential Women of Houston, Best Female Cosmetic Surgeon in Out Smart, and given the Patients' Choice Award, On Time Doctor Award and Compassionate Doctor Award by Vitals.com.