The average cost of a facelift can range from $3,500-$15,000. Most people who are thinking about facelift surgery naturally want to know how much it costs. They may have a particular plastic surgeon in mind, but their practice's website doesn't list their price for a facelift or any other procedures. This is because the cost of any plastic surgery can vary from patient to patient, and doctors don't want to advertise a price that may be accurate for one person but not another. Most plastic surgeons, like myself, have a patient coordinator who provides initial pricing quotes for procedures you're interested in. But people usually search the internet for a "ballpark" estimate before they call a surgeon's office. So below, I'll discuss the average price of a facelift, how to pay for it, and what may make it more or less expensive.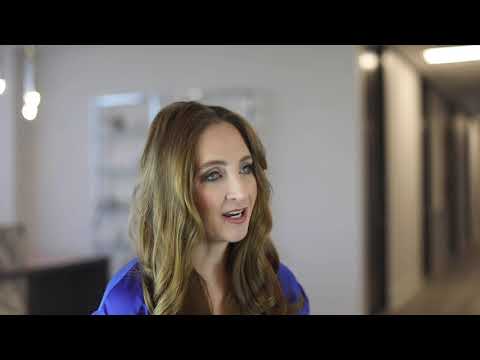 How much does a facelift cost, on average?
The average cost of a facelift can range from $3,500-$15,000. According to the American Board of Cosmetic Surgery's July 2020 statistics, the cost of a traditional or "full" facelift ranges anywhere from $7,700 – $11,780 — the upper range represents surgeons from exclusive locales like Beverly Hills or with specialized training. A mini facelift costs less, at $3,500 – $8,000; again, depending on location. A mid-facelift or lower facelift averages about $7,000, but ranges from $4,000 to $10,000. A browlift is a separate procedure from a facelift, but is often done alongside it, and usually costs between $3,000 and $5,500.
Note that the above estimates are for surgeon's fees only. Additional fees for anesthesia and operating facility expenses will increase the total price, usually by somewhere around 50%.
The cost of a facelift will vary widely depending on where you have it done, who you have it done by, and whether you opt to have other procedures at the same time. These days, many patients get comprehensive facial rejuvenation surgery, which may combine a facelift with a browlift, blepharoplasty (eyelid surgery), and/or other procedures for a more comprehensive anti-aging effect. Some surgeons offer patients a discount for "bundling" procedures, so to speak. This can save you money and recovery time, as opposed to getting separate operations.
Will insurance cover a facelift?
No. Facelifts of all kinds are considered elective cosmetic procedures, so unfortunately, insurance will not cover all or part of the surgery. It's true that insurance does cover some plastic surgeries that are deemed "medically necessary" to correct documented health problems and risks, but facelifts don't fall into that category. However, note that if you have a blepharoplasty (surgery on the eyelids) at the same time as a facelift, your insurance may cover all or part the blepharoplasty component only if you have diagnosed peripheral vision or sight problems. Generally speaking, though, patients will need to pay for a facelift out of their own pocket.
Does my surgeon's price quote cover all the expenses of a facelift?
Sometimes, but you should always check. When your plastic surgeon's office gives you an official price quote, it is often itemized and all-inclusive. This means that the total dollar amount includes not only the surgeon's actual fee, but anesthesia costs, operating room costs, facility fees, and any special aftercare products or medications. But always be sure to clarify with your surgeon or their staff as to whether a facelift price quote includes all the costs associated with the procedure.
Will my second facelift cost less than my first one?
In some cases, yes. Many plastic surgeons offer discounted rates to returning patients who need a touch-up of a previous facelift to maintain their results. Even if your surgeon doesn't offer a reduced rate for revisions, they may be able to do a less extensive (and less expensive) procedure than the one you had originally. A full or traditional facelift usually lasts about 10-15 years before continued aging causes patients to consider repeat surgery. How long results will last just depends on the patient's own genetics and lifestyle. Some people want a "tune-up" after 8 years, whereas other people find they never have to have one. But yes, it may be less expensive to get a repeat facelift if you've already had one.
Will I have to pay for a facelift consultation, or is it free?
Some plastic surgeons do offer free consultations, but generally, the best ones do charge a fee of anywhere from $100 – $300 for an initial consultation. This is usually after the patient coordinator has already furnished you with a price quote for surgery, so you won't have to pay a consultation fee only to find out you can't afford the surgery. Frankly, practitioners who offer free consultations and cut-rate prices usually are not the most reputable. Plastic surgery is like any other profession — the better you are, the more you can and should charge. And with something as important as your own face, it really is best to pay a bit more for a top-rated expert than have to live with a botched procedure or have it fixed.
Do I have to pay the whole cost of a facelift upfront?
It depends on your surgeon and how they structure payment, but many offices work with third-party medical lending companies to offer financing options that spread out the cost. When you contact a particular surgeon's office about a procedure, always feel free to ask if they offer financing. If your desired surgeon does require upfront payment in full or in part, and does not offer their own financing plan, you can always explore getting a personal loan from your own bank, credit union, or an online lender. Everyone knows plastic surgery isn't cheap, but nobody ever regrets investing in themselves. If you ultimately decide that you can't afford a surgical facelift, talk to your doctor about other less expensive procedures that can help you address the same problem areas. A plastic surgeon who truly cares will share the same goal as you — getting you the results you desire at a price point you can afford.
Can I pay for a facelift in monthly payments?
Oftentimes, yes. Some plastic surgeons will even give you a price quote that lists the broken-down monthly payment for financing the surgery through their affiliate lender. Though this usually just covers the surgeon's fee. Patients usually need to pay separately for anesthesia, operating room, and other costs associated with surgery. Be sure to thoroughly familiarize yourself with the terms of a plastic surgeon's lending agreement, however. It can sometimes be more prudent to go through your own lender. But keep in mind that selecting the highest-quality surgeon is far more important than selecting the one who offers the lowest monthly payment.
Can I pay for a facelift with a credit card?
Yes, and it is quite common. Obviously, you'll want to pay with a credit card that has the lowest interest rate and most favorable terms (who knows — maybe you'll get some extra SkyMiles out of the deal). But assuming you have a high enough credit limit to cover the costs of surgery, plastic payment is perfectly okay for plastic surgery.
Do I need a facelift plastic surgeon near me?
If you are considering a facelift, you'll want to find the top-rated expert near you, and may consider traveling for the procedure just to ensure you have the best in the business working on you. I'm among the most awarded facial plastic surgery specialists in all of Texas, and it's not uncommon for me to have patients flying and driving in from elsewhere, just so they can have an expert doing their facelift or facial rejuvenation surgery. My warm and compassionate office staff are always happy to hear from you and answer any questions. We genuinely look forward to speaking with you!
Have questions? I'd love to help.
About Dr. Angela Sturm
Dr. Angela Sturm is a double-board certified facial plastic surgeon with certifications with the American Board of Otolaryngology – Head and Neck Surgery and the American Board of Facial Plastic Surgery. Dr. Sturm's meticulous nature makes for exceptional results and satisfied patients. Dr. Sturm was named Texas Monthly's Super Doctors Rising Star in 2016-2017, Texas Monthly's Super Doctor in 2018-2019, H Texas Magazine's Top Doc in 2013-2018, Top Doc by Houstonia magazine in 2016-2018, Houston Business Journal's People on the Move and 40 under 40, Blazing Star Award by Texas Women's Chamber of Commerce, Top Women in Business, one of the Top 30 Influential Women of Houston, Best Female Cosmetic Surgeon in Out Smart, and given the Patients' Choice Award, On Time Doctor Award and Compassionate Doctor Award by Vitals.com.