Looking for a septorhinoplasty surgeon? It's a common procedure, as many people have both cosmetic and functional issues with their noses. Frequently, not only does the patient not like the shape or size of their nose, but they also suffer from breathing or sinus problems due to a deviated septum, a perforated septum, or enlarged turbinates. If this sounds like you, look for an expert in both cosmetic rhinoplasty and medically essential septoplasty because an expert can perform multiple procedures together in what's called a septorhinoplasty, with or without inferior turbinate reduction and repair of nasal vestibular stenosis. Below we give an overview of septoplasty surgery, why you might need it, and why it may make sense to combine it with cosmetic rhinoplasty.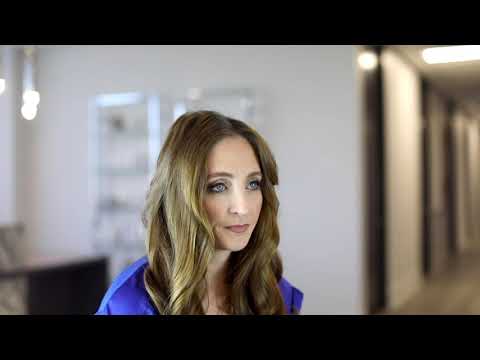 What is septoplasty surgery?
Septoplasty is a corrective surgery that straightens or repairs the septum, which is the cartilage strip that divides your two nostrils. Many people have heard of a deviated septum, which is when the septum is crooked or slightly bent, causing breathing problems, nasal congestion, nosebleeds, headaches, or excessive snoring.
These problems can be corrected with septoplasty surgery. And many functional nasal problems are made worse by enlarged turbinates, which are structures inside the nose that humidify the air you breathe in. When I do a septoplasty on a patient, I generally perform a turbinate reduction at the same time to correct both issues that can be contributing to trouble breathing.
What is septorhinoplasty surgery?
Septorhinoplasty is a surgery that combines a medically necessary septoplasty with cosmetic rhinoplasty (or a "nose job") for a better-looking and better functioning nose. In a septorhinoplasty, your septum may be straightened or repaired to allow air to move more freely in and out of your nose without problematic symptoms. At the same time, a rhinoplasty will be performed to modify your nasal bones, cartilage, and tissue to give you a more beautiful and aesthetically pleasing nose. A septorhinoplasty makes great sense for patients who have functional nasal problems and are also self-conscious about the appearance of their nose. Why go through two surgeries if you only have to go through one? For patients with both septum problems and cosmetic concerns, I combine expert suturing skills and cutting-edge knowledge of the latest surgical techniques, in order to give clients a nose that is superior in both form and function.
Should I get a rhinoplasty and a septoplasty at the same time?
Yes, if you have a medically documented septum problem requiring surgery, and also want to change the look of your nose at the same time, a septorhinoplasty will accomplish both in one procedure. Note that if you have septoplasty surgery alone to correct a medical issue, it may in certain cases make rhinoplasty more complicated later on. So whenever possible, it is best to reshape the entire nose in a single septorhinoplasty. This will address obstructive or symptomatic septum issues while making the nose more aesthetically pleasing in the process.
Does insurance cover septoplasty or septorhinoplasty?
Insurance will usually cover a septoplasty done for a medically documented breathing or sinus problem, though co-pays and deductibles of course vary, and pre-authorization is generally required. Insurance will not pay for a cosmetic rhinoplasty or "nose job." Elective rhinoplasty is paid for by the patient out-of-pocket. When septoplasty and rhinoplasty are combined into one septorhinoplasty procedure, it gets a bit more complicated. Some insurance policies will cover the medically necessary part of the surgery, but not any cosmetic alterations made at the same time. It really does depend on your insurance, how your surgeon bills, and your individual situation and needs. Many times, a patient can save themselves extra anesthesia and operating room fees by combining septoplasty and rhinoplasty into one septorhinoplasty surgery.
Will insurance cover a "nose job" if I have breathing or sinus problems?
Maybe, but your insurance will only cover the medically necessary portion of the procedure. It's important to realize that a septoplasty is different from a rhinoplasty or "nose job." A septoplasty is done only on the septum and the surrounding bone to correct functional problems, and usually won't change the outer appearance of your nose very much. Those with a severely deviated septum may see some straightening of their nasal bridge. But by and large, septoplasty must be combined with rhinoplasty to significantly alter the look of your nose and facial profile from an aesthetic standpoint. Insurance won't cover cosmetic rhinoplasty, but may cover any part of the procedure that is done to fix a birth defect or an obstructive breathing problem. Talk to your surgeon and insurance provider to learn which parts of your procedure may be covered by health insurance, and which portions you will need to pay out of pocket for.
What is the recovery time for septoplasty?
Septoplasty is usually very well-tolerated and does not cause black eyes or extensive facial bruising. Pain and discomfort are generally slight, and usually well-controlled with over-the-counter pain relievers, though your doctor may prescribe something stronger if necessary. Most people are able to go back to work in 2-3 days. Try to avoid crowds and anyone who is sick for the first couple of weeks after surgery, as catching a cold might lead to complications or infections. Sneezing can cause bleeding and discomfort, so if you do have to sneeze, try to do it through your mouth. Avoid touching, rubbing, or scratching your nose for the first few weeks after surgery, and don't engage in any contact sports or activities that present a risk of a fall.
What is the recovery time for septorhinoplasty?
Septorhinoplasty recovery will take longer to heal from than septoplasty alone, because more extensive surgical work is done on the nose. Just to be safe, plan to take 10 to 14 days off work or from your usual activities. After septorhinoplasty, you may experience initial swelling and bruising around the nose, eyes, and lips, but this should resolve in about 1 to 2 weeks. By 10 days, most people are able to go back to work and normal activities. Up to 80-90% of swelling will go down in 3 months, but full functional and aesthetic results may take up to a year to develop completely. The cartilage around the tip of the nose takes the longest to show permanent refinements. However, most patients feel entirely comfortable going out in public after about 2-3 weeks, if not before.
What are the risks of septoplasty or septorhinoplasty?
Any surgery carries some risk, but risks can be minimized by carefully selecting an expert surgeon. Septoplasty may be done under local anesthetic with sedation, or under general anesthesia. The procedure usually takes about 1 to 5 hours, depending on the complexity of the case. If general anesthesia is required, there is always the risk of blood clots or an adverse reaction. Note that a septorhinoplasty is always done under general anesthesia, and your surgeon should screen you for existing health problems that may increase your risk of associated complications.
Other risks of septoplasty or septorhinoplasty include continued symptoms, blood clots inside the nose that need to be drained, visible scarring, temporary numbness in the nose, upper lip, or teeth, a hole in your septum, or an undesirable change in the shape of your nose. Again, the quality of your surgeon is very important, and frankly, it is best to pay a little more for a top-rated septoplasty or rhinoplasty surgeon the first time than have to undergo a repeat procedure to fix a problem.
Do I need a septoplasty doctor near me?
If you are in the Houston area and interested in septoplasty or septorhinoplasty, ensure you have an expert plastic surgeon perform your procedure. If you have questions, please reach out to me. I'm one of the most highly decorated plastic surgeons in Texas, and known internationally for my pioneering work and research in facial aesthetic procedures. It is not uncommon for my patients to fly in from elsewhere to have me perform their septoplasty, rhinoplasty, or combination septorhinoplasty surgery. Call or contact my office today to see how we can quite literally help you breathe easier.
Have questions? I'd love to help.
About Dr. Angela Sturm
Dr. Angela Sturm is a double-board certified facial plastic surgeon with certifications with the American Board of Otolaryngology – Head and Neck Surgery and the American Board of Facial Plastic Surgery. Dr. Sturm's meticulous nature makes for exceptional results and satisfied patients. Dr. Sturm was named Texas Monthly's Super Doctors Rising Star in 2016-2017, Texas Monthly's Super Doctor in 2018-2019, H Texas Magazine's Top Doc in 2013-2018, Top Doc by Houstonia magazine in 2016-2018, Houston Business Journal's People on the Move and 40 under 40, Blazing Star Award by Texas Women's Chamber of Commerce, Top Women in Business, one of the Top 30 Influential Women of Houston, Best Female Cosmetic Surgeon in Out Smart, and given the Patients' Choice Award, On Time Doctor Award and Compassionate Doctor Award by Vitals.com.