There are permanent fillers such as silicone but they aren't frequently used. There are still some people that inject silicone. It just isn't very common, but you can still get it.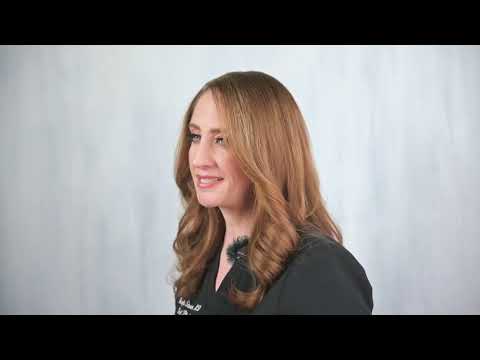 Semi-permanent fillers are often referred to as permanent because of how long they last, and these include Bellafill and Artefill. Your own fat is also considered a permanent filler.
How long do permanent fillers last?
The length of time permanent fillers last depends on which filler is used. Silicone lasts forever, whereas Bellafill and Artefill last a very, very long time. I personally don't like to use permanent fillers because if you don't like it, there's not much that can be done.
Are permanent fillers safe?
Most permanent fillers are safe, but like anything else, it depends on the cleanliness of the facility where you are being injected and on the skill of your injector. I've seen infected skin as a result of these types of fillers, resulting in swelling and distortion of the features. I've seen people being admitted to the hospital for IV antibiotics after having had permanent fillers.
So is permanent filler safe? Most of them are, but things can happen that make them unsafe. This is why I steer clear of permanent fillers. There are so many better options that are long-lasting and can be reversed, such as fat repositioning, fat transfer and implants.
When should permanent fillers be used?
I personally don't use permanent fillers. With other options out there that are better, I prefer to go that route. Fat transfer, fat repositioning, implants and AlloDerm are all better options as well as hyaluronic acid fillers.
Can permanent fillers be removed?
Permanent fillers are very difficult if not impossible to remove. Filler is injected in different levels and layers of the tissue, so there's really no way to go in and make an incision to take it out. There are little nodules that can be taken out sometimes, depending on how accessible they are, and if we will damage anything around them by removing them. Most of the time the filler turns into small little spherules within the muscle and skin, and you just can't remove it without removing tissue.
I have done lip reductions for people that have had silicone injected into their lips. By injecting another filler, I am able to make them look more natural without removing the silicone which could damage their lips.
Have questions?
Call or email any time. I'd sincerely love to hear from you.
(281) 336-9300
Read More
About Dr. Angela Sturm
Dr. Angela Sturm is a double-board certified facial plastic surgeon with certifications with the American Board of Otolaryngology – Head and Neck Surgery and the American Board of Facial Plastic Surgery. Dr. Sturm's meticulous nature makes for exceptional results and satisfied patients. Dr. Sturm was named Texas Monthly's Super Doctors Rising Star in 2016-2017, Texas Monthly's Super Doctor in 2018-2019, H Texas Magazine's Top Doc in 2013-2018, Top Doc by Houstonia magazine in 2016-2018, Houston Business Journal's People on the Move and 40 under 40, Blazing Star Award by Texas Women's Chamber of Commerce, Top Women in Business, one of the Top 30 Influential Women of Houston, Best Female Cosmetic Surgeon in Out Smart, and given the Patients' Choice Award, On Time Doctor Award and Compassionate Doctor Award by Vitals.com.