Cheek augmentation with Juvederm Voluma can last up to 18 months, while a cheek implant is permanent. There are three types of cheek augmentation procedures, each with varying lifespans. Here's a quick guide.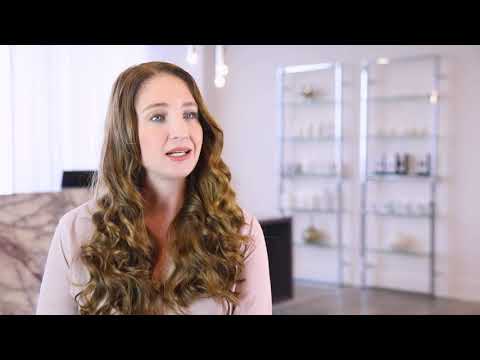 How can I augment my cheeks?
You can augment your cheeks cosmetically with soft tissue fillers or surgically with implants or fat transfer. A liquid cheek augmentation with filler is a cosmetic procedure done in the office. It only requires pretreating the area with numbing cream to make the patient comfortable before injecting one of the many soft tissue filler options. Many factors go into the lasting effect of these fillers, from metabolism to the type of dermal filler used. Juvederm Voluma is one of the longer lasting fillers, with a lifespan of about 12-18 months while other fillers may last 6 months to a year.
Cheek augmentation using fat harvested from another area of the body is a permanent option but one that requires either IV sedation or general anesthesia. Most surgeons typically overfill to account for some initial loss of the fat cells that can continue for up to 6 months. After that, the fat remaining is permanent. The amount of fat that remains can vary widely by surgeon, technique and patient. This is because you are transferring fat without its blood supply, so you are depending on gaining a new supply where it is placed. So, some will "take" and some will not. However, keep in mind that metabolism can factor in and any weight loss may result in loss of transferred fat or gain can increase the volume where the fat was transferred.
For a permanent solution that doesn't change with weight change or "take rate", you might opt for a surgical augmentation using implants. This procedure provides the most consistent volume and can be controlled more precisely. It's done under IV or general anesthesia and may also be performed with a rhinoplasty, chin augmentation, or other facial procedures.
Are cheek implants better than fillers?
Cheek implants are not better or worse than fillers, they're just a different option and one that is dependent on the patient. Not all people are good candidates for cheek implants, and as with any procedure, there are pros and cons to each augmentation type. It comes down to the individual patient, their health, the condition of their skin, and their goals. Cheek implants require a more involved procedure than soft tissue filler and fat transfer, with more down time. However, this is a more permanent option and doesn't require maintenance.
I like using dermal fillers for patients who are looking for a less invasive subtle enhancement that doesn't result in any downtime. A liquid cheek augmentation is a quick procedure that is relatively painless with minimal side effects, such as some mild bruising or swelling, With proper after care, such as icing the area after the treatment and using either topical or oral Arnica Montana before and after the treatment, patients can return to work as soon as the same day.
Fat transfer is a surgical procedure that usually requires some sedation and can have significant swelling and some bruising. The downtime could be a few days with a small transfer or up to a month if more fat is used. The ideal patient has enough fat cells in areas such as the thighs, hips, or abdomen to be harvested via liposuction and then injected in the cheek area to give the patient a more youthful contour.
I typically recommend a surgical cheek augmentation for my patients who want a permanent solution. The procedure is scarless as the implant is inserted through the mouth, between the gums and the cheek. There are a variety of implant types to choose from to get the best cosmetic outcome for the patient. There are submalar implants that fill the area below the cheekbone that is a very common place to lose volume. There are also malar implants to provide a more prominent cheekbone appearance, as well as a combined shell implant that provides volume to both areas. Depending on your anatomy and goals, we will choose the best implant.
For fat transfer and cheek implant procedures, I advise my patients to stop smoking for at least four weeks before and four weeks after surgery in addition to ceasing alcohol consumption for two days before the procedure. Anti-inflammatory medications and aspirin products should be avoided for two weeks prior to the treatment.
Is cheek augmentation permanent?
Cheek augmentation is permanent when using fat transfer or implants. We use medical grade solid silicone implants. These are safe to be left in place for many years and do not need to be changed out. Since they are solid, there is no internal fluid that can leak, unlike breast implants. These are smooth and your body heals around them. This decreases the risk of bacterial infection or issues with healing. Also, if there is ever a reason that you need to remove them, they come out easily unlike Gore-Tex or MedPor.
How much does cheek augmentation cost?
Cheek augmentation can range anywhere from $800 to $7,000 depending on which type of augmentation is being performed. Soft tissue fillers are the least expensive with cheek implants costing the most. Fat transfer costs depend on how much fat is being harvested and transferred and into how many areas.
Do I need a plastic surgeon near me?
If you're in the Houston area and interested in cheek augmentation it's best to have the procedure done by a board certified plastic surgeon. I'm one of the most highly decorated plastic surgeons in Texas, known internationally for my pioneering work and research in facial aesthetic procedures. I've had patients fly in from all over the country to have me perform their cosmetic procedures. Please reach out to me by contacting my office to learn how I can help you to breathe better and to attain a higher quality of life.
Have questions? I'd sincerely love to hear from you.
Read More
About Dr. Angela Sturm
Dr. Angela Sturm is a double-board certified facial plastic surgeon with certifications with the American Board of Otolaryngology – Head and Neck Surgery and the American Board of Facial Plastic Surgery. Dr. Sturm's meticulous nature makes for exceptional results and satisfied patients. Dr. Sturm was named Texas Monthly's Super Doctors Rising Star in 2016-2017, Texas Monthly's Super Doctor in 2018-2019, H Texas Magazine's Top Doc in 2013-2018, Top Doc by Houstonia Magazine in 2016-2018, Houston Business Journal's People on the Move and 40 under 40, Blazing Star Award by Texas Women's Chamber of Commerce, Top Women in Business, one of the Top 30 Influential Women of Houston, Best Female Cosmetic Surgeon in Out Smart, and given the Patient's Choice Award, On Time Doctor Award and Compassionate Doctor Award by Vitals.com.