Lasting up to 2 years, soft tissue fillers are injectables that replace lost volume in the face caused by aging, collagen loss, sun exposure, rapid weight loss or illness. Some patients choose soft fillers to build or sculpt the face, creating new contours. Because of the immediate results, this procedure is a much sought after procedure that provides instant gratification. Here's a quick guide.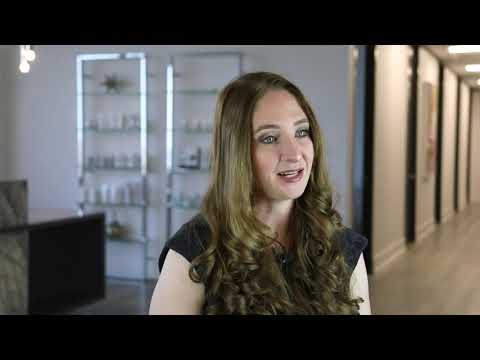 How long do soft tissue fillers last?
Soft tissue fillers can last anywhere from 3 months to 2 years depending on which filler is used and where it is injected. Fillers tend to last less time in areas that move alot, like the lips, and are also affected by a patient's metabolism. If you burn off fat quickly, chances are you'll burn through filler more quickly. When we lose hyaluronic acid in our skin, we notice a lack of plumpness and radiance. Through the use of hyaluronic acid fillers, such as Restylane, Juvederm, Voluma, and Belotero, we can replace this plumpness, fill in hollows and provide a more youthful contour. These types of fillers are highly popular because they're temporary and reversible. Radiesse, on the other hand, is a great soft filler that provides temporary plumping and contouring, but it's not reversible. Lastly, you have Sculptra. This filler does not give an immediate result but instead builds over time and lasts the longest (up to 2 years). Let's examine which areas of the face fillers last the longest and which filler is best for each area.
Lips
Soft tissue fillers in the lips can last anywhere from 3 to 6 months. The best fillers for this area are Restylane Silk, Juvederm Volbella, and Juvederm Ultra XC. Restylane Silk will provide more subtle volume and also addresses lip lines, while Juvederm Volbella adds more volume to the lips. Juvederm Ultra XC provides the most volume and can give that juicy pouty look that many patients crave. I always discuss options with my patients, learning about your anatomy, personality and your look to determine the best filler for your lips. It is one of my favorite procedures because I can sculpt the lips to provide many desired looks.
Nose
Soft tissue fillers in the nose tend to last the longest, lasting up to 2 years, however, filler in the nose is complicated. The liquid nose job or non-surgical rhinoplasty has become a popular alternative to surgical rhinoplasty due to the immediate result and lack of downtime. Using hyaluronic acid soft fillers, I can give the nose the appearance of being straighter, more even, and even somewhat shorter. Juvederm or Restylane are some of the best fillers to use as they are easy to mold and create aesthetically pleasing contours. It can hide bumps on the bridge and asymmetries elsewhere on the nose. I often add some Botox in bunny lines and under the tip to give it a lift. Some patients worry that adding filler will make their nose appear larger, but I use micro amounts to camouflage areas and bring the nose into harmony with the face.
Chin
Soft tissue fillers for the chin can last up to 2 years. I always go for a thicker filler that is soft enough to mold when it comes to this area of the face. For that reason, my favorite filler for the chin is Juvederm Voluma. It lasts the longest and moves well with the face. Radiesse is sometimes used due to its thicker viscosity, but this filler is not reversible making it a little more risky if the patient doesn't like the look. Using soft fillers in the chin is a non-surgical alternative to chin augmentation using implants, and can balance the face by bringing the tip of the nose and chin into harmony.
How much does soft tissue fillers cost?
The cost of soft tissue fillers vary according to which filler is used. Most filler comes by the 1cc syringe, but some can come in 0.5cc syringes and are charged as such. Some areas require more filler than others. For example, filler in the chin might require 2 syringes of Juvederm while the lips might only use half to 1 whole syringe. After a consultation, I can give you a better idea on costs. The average cost for soft tissue filler in the Houston area is between $400 to $1200 per syringe.
How often do I have to get soft tissue fillers?
Most patients return for more soft tissue filler between 6 months to a year. Depending on the filler used and the area injected, that time might be less or more. Some patients like to come more often to top off their filler and never experience the loss, while others wait until they begin to see it diminishing. While I can give you a time that's best to return for another treatment, ultimately It's a personal choice determined by you.
Do I need a plastic surgeon near me?
If you're in the Houston area and are interested in soft tissue fillers, come in and see me or give me a call. The best results are always achieved when you have the procedure done by a board certified plastic surgeon. I'm one of the most highly decorated plastic surgeons in Texas, known internationally for my pioneering work and research in facial aesthetic procedures. I've had patients fly in from all over the country to have me perform their cosmetic procedures. Please reach out to me by contacting my office to learn how I can help you to breathe better and to attain a higher quality of life.
Have questions? I'd sincerely love to hear from you.
Read More
About Dr. Angela Sturm
Dr. Angela Sturm is a double-board certified facial plastic surgeon with certifications with the American Board of Otolaryngology – Head and Neck Surgery and the American Board of Facial Plastic Surgery. Dr. Sturm's meticulous nature makes for exceptional results and satisfied patients. Dr. Sturm was named Texas Monthly's Super Doctors Rising Star in 2016-2017, Texas Monthly's Super Doctor in 2018-2019, H Texas Magazine's Top Doc in 2013-2018, Top Doc by Houstonia Magazine in 2016-2018, Houston Business Journal's People on the Move and 40 under 40, Blazing Star Award by Texas Women's Chamber of Commerce, Top Women in Business, one of the Top 30 Influential Women of Houston, Best Female Cosmetic Surgeon in Out Smart, and given the Patient's Choice Award, On Time Doctor Award and Compassionate Doctor Award by Vitals.com.