Yes, I frequently use Botox underneath the eyebrows for the effect of an eyebrow lift. I'll inject one to two units in a couple of places under the brows to lift the brows. The way this works is by relaxing the orbicularis oris muscle, which constricts the eyes and closes the eyes. In the same way, it lowers your eyebrows. So, by relaxing this muscle just a little bit, you get a lift. And based on where I place it, you can shape the brows.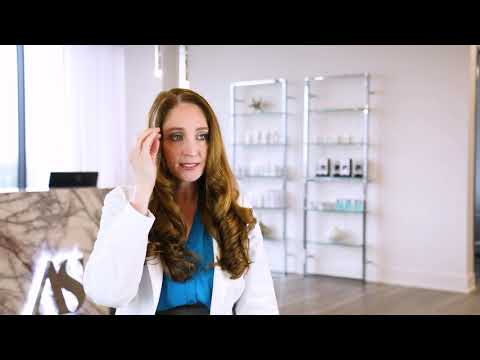 How long does a Botox eyebrow lift last in general?
Botox last 3-4 months, anywhere that we inject it. And so, the eyebrows will also last about 3-4 months. Some people can get 6 months out of the injection, which is great. And if you can, that's awesome. Plus, smaller amounts tend not to last as long as a larger amount. So, for an eyebrow lift which uses a smaller amount, it will last closer to 3 months.
How much is Botox for an eyebrow?
I only use 1-2 units of Botox on each side for my eyebrow lifts. This ends up not being very much Botox, but results in a really nice effect. And that way, it's also very affordable. Plus, Botox lifts hooded eyes a little bit. You can actually get a little bit of lift of hooded eyes by lifting the brows. If you take your hand and you hold your brow up, you can see that this does lift up this part of the hood of the eye. That said, it doesn't lift it so much that you would look surprised or look different. I'd estimate it's usually about a one to two millimeter lift, which is noticeable when you put on your makeup, or even in pictures.
How much does a Botox eyebrow lift cost?
The nice thing about a Botox eyebrow lift is that it doesn't take very many units of the Botox, only about five total. And so this ends up being very affordable. It can start anywhere from about one hundred dollars.
Have questions?
Call or email any time. I'd sincerely love to hear from you.
About Dr. Angela Sturm
Dr. Angela Sturm is a double-board certified facial plastic surgeon with certifications with the American Board of Otolaryngology – Head and Neck Surgery and the American Board of Facial Plastic Surgery. Dr. Sturm's meticulous nature makes for exceptional results and satisfied patients. Dr. Sturm was named Texas Monthly's Super Doctors Rising Star in 2016-2017, Texas Monthly's Super Doctor in 2018-2019, H Texas Magazine's Top Doc in 2013-2018, Top Doc by Houstonia magazine in 2016-2018, Houston Business Journal's People on the Move and 40 under 40, Blazing Star Award by Texas Women's Chamber of Commerce, Top Women in Business, one of the Top 30 Influential Women of Houston, Best Female Cosmetic Surgeon in Out Smart, and given the Patients' Choice Award, On Time Doctor Award and Compassionate Doctor Award by Vitals.com.