Botox works great on crow's feet. Botox is a non-invasive alternative to surgery that addresses wrinkles in the skin. Using a fine needle, Botox is injected into the muscle that causes the skin to wrinkle when forming specific expressions. These injections temporarily block neurotransmitters in the face, relaxing facial muscles.There is no downtime or recovery period after getting Botox. Here's a quick guide.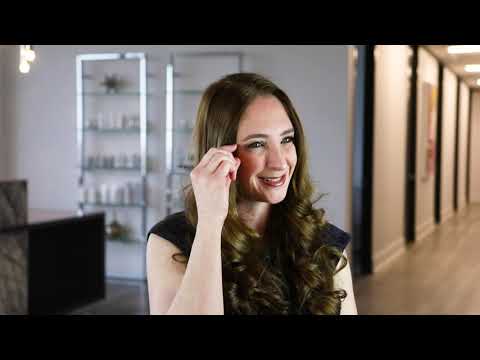 Does Botox work on crow's feet eye wrinkles?
Botox works very well on crow's feet eye wrinkles. In fact, it is one of the most requested treatments for those fan-like lines that appear outside the corners of the eyes and sometimes extend down the cheekbone. These wrinkles are often the result of repetitive use of the muscles around your eyes, mostly from smiling, blinking, and squinting, and are made worse by loss of collagen due to age or over exposure to UV light, such as the sun or tanning beds. Botox works by relaxing those muscles and therefore preventing more lines from appearing over time. It can take up to 24 units (12 on each side) to effectively relax the muscles and smooth the lines, with results lasting up to three or four months.
Regular treatments can keep crow's feet at bay and prevent further wrinkles from setting in. It's like stopping time from the moment Botox takes effect. If your face is not contracting, it's not wrinkling, and if it's not wrinkling, it's not forming lines. It's one of the best ways to prevent static crow's feet, which are those lines that are set into the skin and can be seen even when the face is relaxed. If you have static crow's feet, I can use a combo of Botox and fillers to give you an amazing result.
What is Botox?
Botox is a brand of botulinum toxin A, which is a neurotoxin that blocks signals to the nerves that contract muscles, causing temporary paralysis. You may have heard that this toxin is responsible for botulism, but rest assured, Botox injections will not give you that illness. Instead, it uses the toxin's ability to block nerve impulses to relax muscles in the face that form expression lines on your face. I only use top of the line products for my patients, so it gives me great peace of mind knowing that Botox Cosmetic is manufactured by the respected pharmaceutical powerhouse Allergan, known for manufacturing medical aesthetic drugs and adhering to the strictest safety and quality standards. They have published over 16 years of studies and are the leader in the use of neurotoxins for reducing facial wrinkles.
Is Botox safe to inject near the eyes?
Botox is safe to inject near the eyes, but not in all areas. It is most commonly used on crow's feet, furrow lines between the brows, and above the brow tails to give a temporary brow lift. All of these treatments involve injections near the eye, which is why it's important to choose a board certified plastic surgeon to administer the treatment. Others areas near the eye have not been FDA approved for Botox use and should only be administered by a qualified licensed physician with experience injecting in these areas. Side effects from misplaced Botox have been reported as droopy eye, swelling, redness, and pain at injection site.
How long does Botox last on crow's feet?
Botox lasts up to 4 months on crow's feet, while it may last up to 6 months on other areas of the face. The reason that Botox may not last as long in crow's feet is because you use those underlying muscles more often than almost any other area of the face, with the exception of the mouth. Blinking, smiling, frowning, and squinting are actions that are used every day, which can shorten the length of time between Botox appointments. Don't let that deter you though, because Botox is one of the most tolerated and most effective treatments for treating crow's feet. Many patients request additional Botox for forehead lines and the glabellar muscles responsible for furrow lines between the brows, often referred to as the "11's." Injections to the forehead tend to last the longest due to fewer contractions of those muscles on a daily basis.
How much does Botox for crow's feet cost?
Botox is very affordable and is typically charged by the unit. Some doctors may charge by the area, with crow's feet counting as one area, where they inject a specific number of units per area. Some areas require more units, as do deeper wrinkles with stronger muscle movement. When you come to see me, I will be able to assess how many units you'll need for your crow's feet and will suggest that you return in 3 to 4 months for a touch up.
Do I need a facial plastic surgeon near me?
If you're in the Houston area and have crows feet, it is important to have an expert inject your wrinkles with botox. The best practitioner to administer botox is a facial plastic surgeon who knows the anatomy of the body. I'm one of the most highly decorated plastic surgeons in Texas, known internationally for my pioneering work and research in facial aesthetic procedures. I've had patients fly in from all over the country to have me perform their cosmetic procedures. Please reach out to me by contacting my office to learn how I can help you to breathe better and to attain a higher quality of life.
Have questions? I'd sincerely love to hear from you.
Read More
About Dr. Angela Sturm
Dr. Angela Sturm is a double-board certified facial plastic surgeon with certifications with the American Board of Otolaryngology – Head and Neck Surgery and the American Board of Facial Plastic Surgery. Dr. Sturm's meticulous nature makes for exceptional results and satisfied patients. Dr. Sturm was named Texas Monthly's Super Doctors Rising Star in 2016-2017, Texas Monthly's Super Doctor in 2018-2019, H Texas Magazine's Top Doc in 2013-2018, Top Doc by Houstonia Magazine in 2016-2018, Houston Business Journal's People on the Move and 40 under 40, Blazing Star Award by Texas Women's Chamber of Commerce, Top Women in Business, one of the Top 30 Influential Women of Houston, Best Female Cosmetic Surgeon in Out Smart, and given the Patient's Choice Award, On Time Doctor Award and Compassionate Doctor Award by Vitals.com.