The method used to reduce your brow bone depends on your anatomy. Most people have a type 3 forehead, which means that the frontal sinus area is what's contributing to that heavy brow bone. In that case, we contour the bone around it, as well as the front part of that frontal sinus bone to be able to set it back to make it nice and flat. Some people have prominent bone directly above their brows without frontal sinus, in which case we would just contour that down bone down, while other people have an indentation above the brow bone where we would fill that area in so it's flush.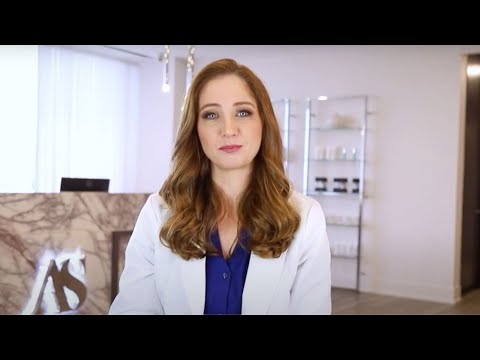 Is a brow bone reduction painful?
Surprisingly, a brow bone reduction is not really that painful. Despite it being a surgical procedure where we're contouring bones and creating an incision at the hairline, most people say the recovery is not very painful at all. There may be a bit of discomfort due to the patient just having had surgery with some people reporting feeling nauseous, but that's mostly due to anesthesia. Most people say recovery is much better than what they thought it would be.
Is brow bone reduction dangerous?
A brow bone reduction is not dangerous as long as it's performed by a surgeon who knows the anatomy very well and who does this type of surgery all the time. There are things around the frontal sinus and brow bone that need to be avoided such as the frontal sinus itself, the ducts and the brain. You want to make sure your surgeon has performed a CT scan to give them a clear picture of your anatomy before they go into surgery.
How much does a brow bone reduction cost?
The cost of a brow bone reduction depends on your surgeon, their geographical location, and exactly what is being done to reduce your brow bone. Typically, it can run anywhere from $4,000 up to $10,000.
Have questions? Call or email anytime. I help people like you every day. Schedule a consultation on my website now.
Have questions? I'd love to help.
Call me at (281) 336-9300
About Dr. Angela Sturm
Dr. Angela Sturm is a double-board certified facial plastic surgeon with certifications with the American Board of Otolaryngology – Head and Neck Surgery and the American Board of Facial Plastic Surgery. Dr. Sturm's meticulous nature makes for exceptional results and satisfied patients. Dr. Sturm was named Texas Monthly's Super Doctors Rising Star in 2016-2017, Texas Monthly's Super Doctor in 2018-2019, H Texas Magazine's Top Doc in 2013-2018, Top Doc by Houstonia magazine in 2016-2018, Houston Business Journal's People on the Move and 40 under 40, Blazing Star Award by Texas Women's Chamber of Commerce, Top Women in Business, one of the Top 30 Influential Women of Houston, Best Female Cosmetic Surgeon in Out Smart, and given the Patients' Choice Award, On Time Doctor Award and Compassionate Doctor Award by Vitals.com.