The cost to move your hairline forward depends on your geographic location, desired outcome, and surgeon. Hairline advancement is the process of moving your hairline forward to correct a receding hairline or for those who have a prominent forehead. Here's a quick guide.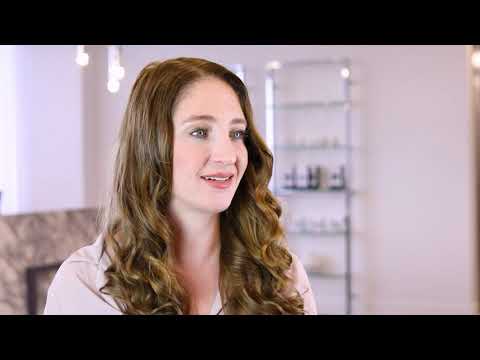 How do I move my hairline forward?
The process of moving your hairline forward requires forehead advancement surgery where the hairline can be lowered up to 3 centimeters, depending on the laxity of the scalp.. The procedure is done on an outpatient basis using general anesthesia and takes between 2 to 3 hours. An irregular incision to mimic the natural hairline is made at the hairline in a beveled fashion. This allows the hairs to grow back through the incision to hide it even more. The hairline is then advanced forward as much as allowed by the intrinsic laxity of the scalp where it is anchored and sutured in place. If the goal is to change the shape of the hairline, a hair transplant can be done subsequently. Some patients opt for hair transplant at the same time as the advancement to have one downtime. Others will wait 6 months to be able to transplant into the incision itself and cover it even better.
Patients can expect some moderate swelling that may extend from the scalp and forehead to the eyes and cheeks which only lasts a few days. Some minor swelling may continue for a couple of weeks. Although it is not a painful procedure, pain medication is prescribed to control any discomfort and any bruising should clear up within 10 days. Some patients may experience telogen effluvium, where hair follicles get stressed from having a procedure nearby and shed their hairs. This can lead to thinning commonly at the incision and uncommonly across the entire scalp. This can last for about 3-4 months at which time hair goes back into the growth phase and will begin to regrow. This regrowth period further conceals any scarring as hair grows around and through the incision area. Scalp numbness may be present and typically resolves in a few months, while for some it may last up to a year. Most patients return to work after about a week and exercising can be resumed after 2 weeks. I advise my patients not to fly for at least 1 week following the procedure.
Is hairline surgery permanent?
Hairline surgery is permanent. Once the surgery is completed and healed the forehead will not go back to its original position. However, if you experience natural hair loss due to aging, the hairline may begin to thin or recede. Those who had their hairline advancement surgery combined with a hair transplant should not lose those transplanted hairs.
Primarily for reconstructive purposes, multi-stage hairline advancements can be performed. In this case, an incision is made at the hairline and a tissue expander is placed under the scalp and slowly expanded, creating more tissue to advance. After 6 to 8 weeks, the expander is removed and the hairline is advanced. This can also be done for cosmetic reasons, although not frequently desired since the expander can be quite large and difficult to hide.
Is hairline surgery better than hair transplants?
Hairline surgery is not better or worse than hair transplants. It's a different procedure to address a different concern, although a combination of both surgeries can often result in the best outcome. Hairline surgery involves the advancement of the scalp, pulling it forward to shorten the forehead. It is best for those with a high hairline, either naturally or due to recession of the hairline. This procedure repositions the scalp, thereby shortening the forehead. Some people wear wigs or have specific hairstyles to hide their hairline and forehead.
Hair transplants, on the other hand, addresses hair loss at the hairline or throughout the scalp. This is the process of harvesting hair follicles from the back of the head and transplanting them to the sparse areas. Essentially, you take hair from where you have it and put it where you want it. The limiting factor is the amount of donor hair that the person has on the sides and back of the hair. In general, a transplant would require a large number of grafts to achieve a similar density to the hairline advancement, particularly if the hairline is very high. Combining both types of surgeries can be best for those with a prominent forehead and who have substantial hair loss.
How much does hairline surgery cost?
Hairline surgery costs in Houston range from $4000 to $12000, depending on the surgical goal and whether the surgery is combined with another procedure, such as hair transplants. I offer financing to help make the procedure more affordable. After a consultation, I can give you a more precise quote on the costs involved in your surgery.
Have questions? I'd love to help.
About Dr. Angela Sturm
Dr. Angela Sturm is a double-board certified facial plastic surgeon with certifications with the American Board of Otolaryngology – Head and Neck Surgery and the American Board of Facial Plastic Surgery. Dr. Sturm's meticulous nature makes for exceptional results and satisfied patients. Dr. Sturm was named Texas Monthly's Super Doctors Rising Star in 2016-2017, Texas Monthly's Super Doctor in 2018-2019, H Texas Magazine's Top Doc in 2013-2018, Top Doc by Houstonia magazine in 2016-2018, Houston Business Journal's People on the Move and 40 under 40, Blazing Star Award by Texas Women's Chamber of Commerce, Top Women in Business, one of the Top 30 Influential Women of Houston, Best Female Cosmetic Surgeon in Out Smart, and given the Patients' Choice Award, On Time Doctor Award and Compassionate Doctor Award by Vitals.com.