Women commonly get hairline surgery for a variety of reasons, such as having a high forehead or for those who don't like the shape of their hairline.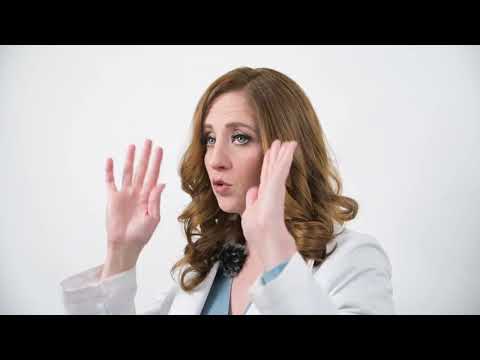 For high foreheads, I keep the shape of the hairline in tact while bringing it forward and shortening the forehead. For other women who want more of an oval shape to their hairline or a more thicker hairline, I typically recommend a hair transplant.
Are hair transplants successful in females?
Hair transplants are just as successful in females as in males, however women are more susceptible to telogen effluvium, which is shock loss from the transplant. While not common, some of the transplanted hair may fall out along with some of the original hairs that exist around it, which can make your hairline appear thinner for a few months. Don't worry, though, it will grow back in three to four months. This can also happen at the donor site.
The reason for this is because when transplanting hair in women, we typically transplant in areas that already have hair because we are thickening a hairline or filling in areas. It's important to find someone who's used to transplanting in women and who's experienced transplanting around hairs. What you don't want to happen is to have a hair follicle transplanted into an existing follicle.
In men, the hairline is typically receded so we are filling in empty space that doesn't have hair follicles, which is actually much easier.
Do women need to shave their hair for a transplant?
Women don't have to shave their hair where they're getting hair transplanted, but if we are harvesting follicles by FUE, follicular unit extraction, we do shave the area at the donor site. This is typically located in the back of your head, midway between the top of your head and the base of your head. This way the temporary bald spot can easily be hidden by your hair when it's down and you can still wear a ponytail.
How long does a female hair transplant last?
A hair transplant, whether in a man or woman, is a relatively permanent procedure. Since we are taking hair from the back of your head, or the sides, as long as you have thick hair there to give us an ample supply, the transplant will stay.
Who isn't suitable for a hair transplant?
There's a list of reasons why people lose hair, which can range from hormones, diet, stress, genetics and more. It's important to find out the cause of the hair loss before considering a hair transplant. To do this, we typically do a complete work up with labs and then review medical history to better understand each individual's situation.
If there are hormone or diet imbalances a transplant is not recommended until we address those things because your hair may regrow on its own. There are also certain types and patterns of hair loss that indicate inflammation and we wouldn't want to do a hair transplant in that case because the hair transplant will not take well. If this is something we suspect, we will do a biopsy of the hair follicles.
This is why it's important to see a specialist who does hair transplants on a routine basis to make sure that you're not getting a transplant in an area where it won't work.
Have questions?
Call or email any time. I'd sincerely love to hear from you.
(281) 336-9300
About Dr. Angela Sturm
Dr. Angela Sturm is a double-board certified facial plastic surgeon with certifications with the American Board of Otolaryngology – Head and Neck Surgery and the American Board of Facial Plastic Surgery. Dr. Sturm's meticulous nature makes for exceptional results and satisfied patients. Dr. Sturm was named Texas Monthly's Super Doctors Rising Star in 2016-2017, Texas Monthly's Super Doctor in 2018-2019, H Texas Magazine's Top Doc in 2013-2018, Top Doc by Houstonia magazine in 2016-2018, Houston Business Journal's People on the Move and 40 under 40, Blazing Star Award by Texas Women's Chamber of Commerce, Top Women in Business, one of the Top 30 Influential Women of Houston, Best Female Cosmetic Surgeon in Out Smart, and given the Patients' Choice Award, On Time Doctor Award and Compassionate Doctor Award by Vitals.com.