The cost of hairline surgery runs between $3000 to $10,000 depending on your geographic location, your surgeon, the number of these surgeries performed by the surgeon, the use of general anesthesia versus IV sedation, and whether the procedure is done in office.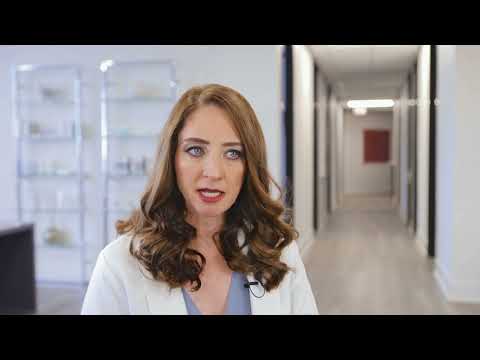 How long does hairline surgery last?
Hairline surgery should last forever because we're removing part of your forehead skin to bring your hairline forward. This is the way to bring the most hair forward and make the forehead look shorter.
The caveat is that you may have genetic hair loss which will cause the hairline to recede a bit over time. This is something to discuss with your surgeon before you have surgery. If you have a lot of people in your family with hair loss, it's important to plan the location of the incision to give the best long-term results.
Women don't tend to recede further after surgery but instead become very thin at the hairline and behind it, so the hairline doesn't necessarily move back and the incision scar stays hidden. For men, this may be more of an issue because with masculine hair loss the hair is lost at the sides, and the hairline shape changes. This would be something to consider before having the surgery.
So to answer the question, hairline surgery lasts forever unless you're predisposed to hair loss, in which case you might have some recession from where the hairline was placed.
Is hairline surgery painful?
Surprisingly, most people say that hairline surgery is not that painful. We make the incision at the hairline and then advance the scalp forward. The area behind the incision is going to be numb. There might be some discomfort at the incision site, but there is not really much pain involved. Most people don't take the pain medications that they're prescribed because they don't need them.
Is hairline surgery worth it?
My patients say hairline surgery is worth it because a receding hairline or high forehead is something that bothers them. In the case of a high forehead, some patients report having been teased about it as a kid, so it's been lifelong insecurity. For those with a receding hairline, they may have lost confidence along with their hair. Bringing the hairline forward really can soften and balance the face which makes the surgery worth it for many people.
Have questions? I'd love to help.
Call me at (281) 336-9300
About Dr. Angela Sturm
Dr. Angela Sturm is a double-board certified facial plastic surgeon with certifications with the American Board of Otolaryngology – Head and Neck Surgery and the American Board of Facial Plastic Surgery. Dr. Sturm's meticulous nature makes for exceptional results and satisfied patients. Dr. Sturm was named Texas Monthly's Super Doctors Rising Star in 2016-2017, Texas Monthly's Super Doctor in 2018-2019, H Texas Magazine's Top Doc in 2013-2018, Top Doc by Houstonia magazine in 2016-2018, Houston Business Journal's People on the Move and 40 under 40, Blazing Star Award by Texas Women's Chamber of Commerce, Top Women in Business, one of the Top 30 Influential Women of Houston, Best Female Cosmetic Surgeon in Out Smart, and given the Patients' Choice Award, On Time Doctor Award and Compassionate Doctor Award by Vitals.com.