A rhinoplasty and blepharoplasty can be performed at the same time. It's something that we do all the time. The best part of doing them together is that you only have one downtime versus a downtime for each procedure separately, and you are only put under general anesthesia once. It's cheaper as well because you are only paying for the facility and anesthesia that one time.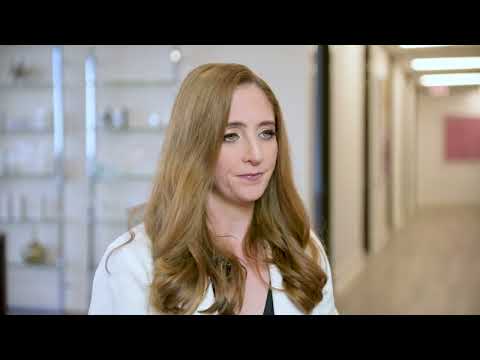 What procedures can be combined with rhinoplasty?
Almost any procedure can be combined with rhinoplasty. You can have eyelid surgery, a facelift, liposuction, lip lifts, you name it with rhinoplasty.
The only limitation I have for combining other surgeries with rhinoplasty is the length of time that the other procedures take to complete. If it's going to take too long for you as a patient and/or for me as the surgeon, I will air on the side of caution. It's more about what's safe for a patient rather than the type of procedures we perform together.
Can you combine a rhinoplasty and a lip lift?
A lip lift can be combined with rhinoplasty and is a procedure that I perform all the time. We can do it with one incision at the bottom of the nose or it can be done with two separate incisions. The technique we use really depends on whether you've had prior surgeries in that same spot and if you already have a scar there. I prefer to use only one incision if I can because fewer scars are obviously better.
Is it cheaper to get two plastic surgeries at once?
It's cheaper to get two plastic surgeries at once because you only pay once for the time in the operating room, facility fees, and anesthesia. The caveat is having the procedures or one of the procedures in the office under local anesthesia which may be a cheaper situation.
Have questions?
Call or email any time. I'd sincerely love to hear from you.
(281) 336-9300
About Dr. Angela Sturm
Dr. Angela Sturm is a double-board certified facial plastic surgeon with certifications with the American Board of Otolaryngology – Head and Neck Surgery and the American Board of Facial Plastic Surgery. Dr. Sturm's meticulous nature makes for exceptional results and satisfied patients. Dr. Sturm was named Texas Monthly's Super Doctors Rising Star in 2016-2017, Texas Monthly's Super Doctor in 2018-2019, H Texas Magazine's Top Doc in 2013-2018, Top Doc by Houstonia magazine in 2016-2018, Houston Business Journal's People on the Move and 40 under 40, Blazing Star Award by Texas Women's Chamber of Commerce, Top Women in Business, one of the Top 30 Influential Women of Houston, Best Female Cosmetic Surgeon in Out Smart, and given the Patients' Choice Award, On Time Doctor Award and Compassionate Doctor Award by Vitals.com.