Patients who have other medical problems are not always a good candidate for rhinoplasty. Your safety is the most important consideration, and if you have health issues, elective surgery, such as rhinoplasty, may not be a good idea.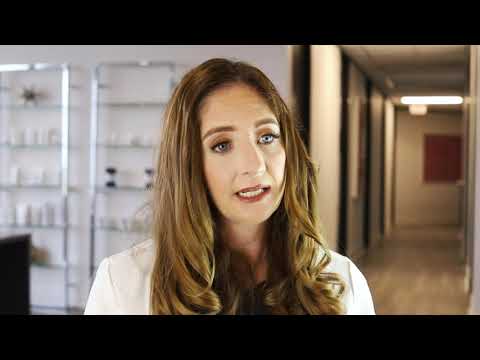 Other patients who might not be good candidates are those who don't know exactly what it is about their nose that they don't like. That's a difficult situation because if a surgeon doesn't know what bothers you they won't be able to provide the best outcome. So it's good to take some time and really think about what it is that you would like to change about your nose. Examine your own nose and look at other people's noses to come up with what your ideal is. Remember that communicating with your surgeon as clearly as possible will help to reach your goals.
Another problem is the patient's expectations of what surgery can do versus what surgery can actually do. There are a lot of things that we can't control, such as skin thickness, your individual anatomy, and healing that can affect the outcome.This is why it's a good idea to have a consultation first, to discuss what you want and to learn what is actually possible. A big nose can only be reduced so much. Nostrils can only be narrowed so much. A tip can only be shortened so much.
Who is a good candidate for rhinoplasty?
A good candidate for rhinoplasty is someone that's healthy enough for surgery. Someone who's heart and lungs are in good working order, who doesn't have any medical problems that could make healing more difficult, such as uncontrolled diabetes, and someone who isn't on form of steroids. It's important for the patient to be medically managed and at their peak of health before having any elective surgery.
Another great candidate is someone who knows what they dislike about their nose or has an idea of what they want. This way it's easier to talk about what's possible with surgery. It's a good idea for anyone interested in rhinoplasty to do some research on what they want their nose to look like. Look at pictures of people who have similar features as you and noses that you like. What is it about their nose that you like? Does it have a little scoop? Do you like that the tip is a little bit rounder or a bit more pointy? Being specific is helpful, but also being realistic about the nose you want versus the nose you have is key.
Once we have that idea of what you want, I'll be able to digitally alter your nose using your own picture to see what it would look like after surgery. If you like it, we can move forward and get that nose that you really want.
Have questions about ethnic rhinoplasty? I'd sincerely love to hear from you.
Call me at (281) 336-9300
About Dr. Angela Sturm
Dr. Angela Sturm is a double board-certified facial plastic surgeon with certifications with the American Board of Otolaryngology – Head and Neck Surgery and the American Board of Facial Plastic Surgery. Dr. Sturm's meticulous nature makes for exceptional results and satisfied patients. Dr. Sturm was named Texas Monthly's Super Doctors Rising Star in 2016-2017, then Texas Monthly's Super Doctor in 2018-2019, H Texas Magazine's Top Doc in 2013-2018, Top Doc by Houstonia magazine in 2016-2018, Houston Business Journal's People on the Move and 40 under 40, Blazing Star Award by Texas Women's Chamber of Commerce, Top Women in Business, one of the Top 30 Influential Women of Houston, Best Female Cosmetic Surgeon in Out Smart for multiple years in a row, Top 25 Beautiful People in Houston, and given the Patients' Choice Award, On Time Doctor Award and Compassionate Doctor Award by Vitals.com.