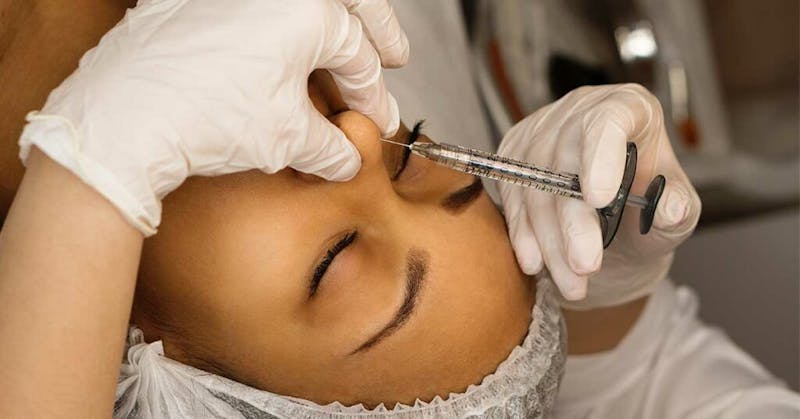 Ethnic rhinoplasty procedures do vary just a little bit based on skin thickness and some other factors. "Nose jobs" are not a one-size-fits-all procedure, but unfortunately, many plastic surgeons continue to treat them that way. If you are considering rhinoplasty, I can't stress enough the importance of finding a plastic surgeon with plenty of experience working on noses like yours. I'm a pioneer in ethnic rhinoplasty research at the American Academy of Facial and Reconstructive Plastic Surgery, and a leading expert in rhinoplasty for African-American, Middle-Eastern, Eastern-European, Asian, and Hispanic patients. Here's a quick guide to what I think you should consider before your rhinoplasty.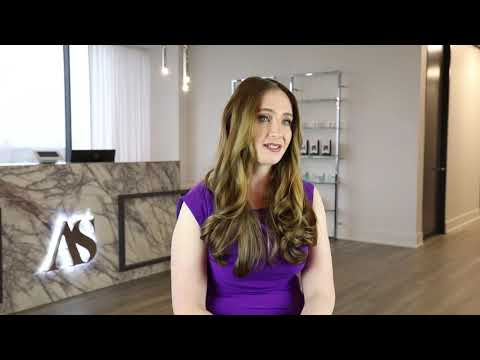 What is ethnic rhinoplasty?
Ethnic rhinoplasty is a special type of rhinoplasty that focuses on preserving a patient's cultural identity and ensuring that their nose looks natural with respect to their ethnicity. Because of genetic factors, different ethnicities have unique facial bone structures and skin qualities, and not all plastic surgeons know how to work with them without erasing a face's natural character.
In the early years of rhinoplasty, many plastic surgeons would attempt to give every patient the same cookie-cutter Western European "white-looking" nose. And many patients of color were left with poor aesthetic results, visible scarring, and even functional breathing problems. Botched jobs often had to be redone, costing the disappointed patient more money and recovery time.
Do I need an ethnic rhinoplasty or a traditional rhinoplasty?
Both traditional and ethnic rhinoplasty continue to be among most sought-after plastic surgeries. And for good reason — as the central feature of the face, the nose attracts a lot of attention. Reshaping and/or resizing the nose can have a dramatic impact on a person's facial attractiveness as a whole, bringing all of the features into better proportion and increasing a patient's self-confidence in daily life.
A traditional rhinoplasty may be just fine for patients of Western European or caucasian descent. But for patients of African, Asian, Latino, Eastern-European or Middle-Eastern descent, an ethnic rhinoplasty will ensure that results look beautiful and patients still look like themselves. It's important to realize that far from all facial plastic surgeons are trained in ethnic rhinoplasty, so when you're Googling surgeons in your area, make sure their website mentions ethnic rhinoplasty specifically. At your initial consultation with a surgeon, be sure to look at their before-and-after ethnic rhinoplasty photos to be sure you like their work on similar patients.
Will a "nose job" look natural if I'm black, Asian, Hispanic, Eastern-European, or Middle-Eastern?
Yes, if you select a plastic surgeon who specializes in ethnic rhinoplasty. There are different aesthetic and surgical considerations for every race and ethnicity, and a good surgeon takes them all into account when designing a treatment protocol. For example, many patients of African and Asian descent have a wider nasal bridge, with more soft tissue and less cartilage at the tip of the nose. A skilled ethnic rhinoplasty surgeon will respect the patient's natural facial anatomy and know how to manipulate it so that the modified nose looks authentic.
Let's face it — no rhinoplasty patient wants the dreaded "Michael Jackson nose," where the bridge has been so drastically narrowed and the tip so sharpened and refined that the nose is totally out of proportion to the rest of the face. At your initial consultation with an ethnic rhinoplasty surgeon, you will likely be able to view computer-generated results of what your nose might look like after surgery. That way, you can be sure you and your surgeon are on the same page as to your desired look.
What are some special techniques used for an ethnic rhinoplasty?
Ethnic rhinoplasty techniques take into account genetic differences in bone structure, skin thickness and elasticity, cartilage density and distribution, and scarring potential. Dr. Sturm customizes each surgery to the individual client, and combines various methods to achieve the best possible results. Whenever possible, she does what's called a "closed rhinoplasty," which means all stitches and incisions are made inside of the nose so there are no visible scars. This is especially important for ethnic rhinoplasty, as scarring can be increased in patients with darker skin tones.
Patients of certain ethnicities may also have thicker skin envelopes, which can make it more difficult to reduce and refine the nose. The solution to this problem is not to aggressively remove more skin and tissue, which can result in an asymmetrical or ill-defined nose. Instead, I reshape the nasal cartilage using grafts, implants, and special suturing techniques.
I sometimes also uses dermal fillers like Juvederm and Restylane during and after ethnic rhinoplasty to lift the tip of the nose, enhance areas around the nose, or to correct humps or bumps along the bridge near the browline.
Chin augmentation and chin implants are also commonly done at the same time as ethnic rhinoplasty in order to bring the whole facial profile into better alignment. Chin augmentation can be achieved either by the injection of dermal fillers or the installation of a permanent biocompatible implant placed over the patient's natural bone.
What is revision ethnic rhinoplasty?
15% of all rhinoplasties will have to be redone either because the patient was dissatisfied with the aesthetic results, or surgical errors resulting in breathing, sleeping, or sinus problems. When a rhinoplasty has to be surgically corrected, it's called a revision rhinoplasty. Unfortunately, non-caucasian rhinoplasty patients are at greater risk of having to have a revision rhinoplasty because their surgeon wasn't well-versed or properly trained in ethnic rhinoplasty techniques. So if you are considering rhinoplasty, and you are of African, Asian, Middle-Eastern, Eastern-European, or Hispanic descent, it's even more essential to choose the right surgeon the first time.
Does an ethnic rhinoplasty take longer to heal?
It can, but only very slightly. Nasal tissue can vary in thickness across ethnicities, and this may cause the nose to swell a bit more, for a bit longer. But the difference is subtle, and patients of all ethnicities can generally expect to feel comfortable going out in public and returning to normal activities after about two weeks post-op. You can minimize swelling and bruising by keeping your head elevated, using ice or cold compresses, and avoiding salty foods.
While your nose may take up to a year to settle completely into its new shape after an ethnic rhinoplasty, results are mostly finalized at about 3 months, and most patients are thrilled with their new nose by their one-month follow-up appointment.
Is an ethnic rhinoplasty more risky than a traditional rhinoplasty?
No. The only heightened risk of ethnic rhinoplasty would be choosing a surgeon who doesn't specialize in it. Other than that, no ethnicity faces any greater risk than another when it comes to rhinoplasty. The most serious risks of any invasive plastic surgery are associated with general anesthesia, but your doctor will screen you for health problems that may predispose you to an adverse reaction. You can reduce the risk of surgical complications or undesirable results by doing your homework and thoroughly vetting your ethnic rhinoplasty surgeon before you commit to the procedure.
Do I need an ethnic rhinoplasty surgeon near me?
While many plastic surgeons perform rhinoplasty, ethnic rhinoplasty is a very particular specialization, so patients may wish to travel to their desired surgeon just to ensure they have the best in the business working on them. At my comprehensive facial plastic surgery practice in Houston, it is not uncommon for us to have patients flying in from elsewhere for ethnic rhinoplasty, as I'm a known expert in the procedures. If you live in the Houston area or are considering traveling for ethnic rhinoplasty, please do contact me with questions. I'd love to talk about your surgical goals and help you achieve the beautiful and natural results you deserve.
Have questions about ethnic rhinoplasty? I'd sincerely love to hear from you.
Call me at (281) 336-9300
About Dr. Angela Sturm
Dr. Angela Sturm is a double board-certified facial plastic surgeon with certifications with the American Board of Otolaryngology – Head and Neck Surgery and the American Board of Facial Plastic Surgery. Dr. Sturm's meticulous nature makes for exceptional results and satisfied patients. Dr. Sturm was named Texas Monthly's Super Doctors Rising Star in 2016-2017, then Texas Monthly's Super Doctor in 2018-2019, H Texas Magazine's Top Doc in 2013-2018, Top Doc by Houstonia magazine in 2016-2018, Houston Business Journal's People on the Move and 40 under 40, Blazing Star Award by Texas Women's Chamber of Commerce, Top Women in Business, one of the Top 30 Influential Women of Houston, Best Female Cosmetic Surgeon in Out Smart for multiple years in a row, Top 25 Beautiful People in Houston, and given the Patients' Choice Award, On Time Doctor Award and Compassionate Doctor Award by Vitals.com.