Filler can be injected into the philtrum to give a more youthful appearance, but to do that; the filler is actually injected into the philtrum columns that run vertically from the base of the nose to the cupid's bow of the lip. When these columns are pronounced, you can see the philtrum groove running vertically between them. Over time, these columns can flatten out, making the distance between the nose and top lip look longer. This flattening is due to the loss of collagen that comes with age. By giving back some structure to the philtrum columns, we create a more youthful look.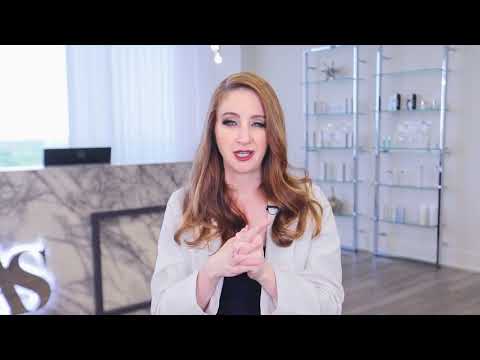 What does filler in the philtrum do?
Filler in the philtrum rebuilds the structure in the columns between your nose and top lip, giving it a more youthful appearance.
How do you reduce the size of the philtrum?
To physically reduce the size of the philtrum, surgery is the best option. This can be done with a lip lift where an incision is made under the nose to reduce the distance between the nose and the mouth.
If the philtrum is wide, there are techniques we can use to narrow it. A lot of these aren't used anymore because the incision can leave behind a visible scar. Shortening the distance from the top lip to the nose is what gives you the most youthful appearance.
Will lip filler shorten the philtrum?
Lip filler will not shorten the philtrum, but it will make it look a little bit better and more youthful for about six months to a year.
Does it give you the results of a lip lift?
Filler does not give you the results of a lip lift, but does it give you a more youthful and more defined appearance without an incision or downtime.While filler doesn't necessarily shorten the philtrum, it may make it look a little bit better for six months to a year.
Have questions?
Call or email any time. I'd sincerely love to hear from you.
(281) 336-9300
About Dr. Angela Sturm
Dr. Angela Sturm is a double-board certified facial plastic surgeon with certifications with the American Board of Otolaryngology – Head and Neck Surgery and the American Board of Facial Plastic Surgery. Dr. Sturm's meticulous nature makes for exceptional results and satisfied patients. Dr. Sturm was named Texas Monthly's Super Doctors Rising Star in 2016-2017, Texas Monthly's Super Doctor in 2018-2019, H Texas Magazine's Top Doc in 2013-2018, Top Doc by Houstonia magazine in 2016-2018, Houston Business Journal's People on the Move and 40 under 40, Blazing Star Award by Texas Women's Chamber of Commerce, Top Women in Business, one of the Top 30 Influential Women of Houston, Best Female Cosmetic Surgeon in Out Smart, and given the Patients' Choice Award, On Time Doctor Award and Compassionate Doctor Award by Vitals.com.