Juvederm is a filler that is a relatively painless procedure that is dependent on whether numbing cream is used and on the skill of your injector. If the injector is not gentle and uses a lot of force on the plunger of the needle, this forces filler to be injected too quickly which can be more painful. Also, filler that goes to the bone can be a little more painful than a more shallow injection. So there are many variables as to how much pain is involved.
When done right, the pain is hardly noticeable. I've had patients who've been injected many times and they have a certain expectation, but after I inject them, they say "oh my gosh, that was so much better." I also have first timers who don't know what to expect, so they're nervous, but after the procedure they are surprised at how easy it was.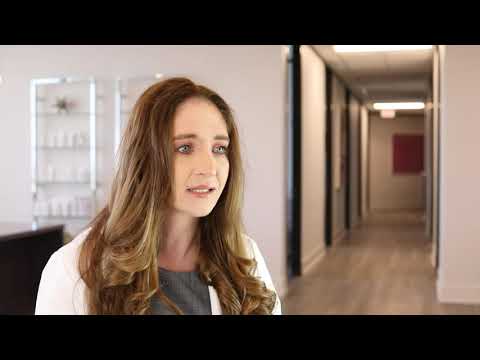 Do you feel pain when injected?
If a good numbing cream is used and the injector is gentle, there is minimal, if any, pain when being injected. It's important for the injector to inject slowly and for them not to try to dump all the filler in at once.
How long does it take for Juvederm to soften?
Juvederm can take up to three days to soften. Typically, you feel it for the first couple of days, where it feels weird because a foreign substance is in your body. This is most noticeable in the lips. For some people, when the initial swelling goes down and they don't really feel the filler anymore, they might feel like they need more, when in reality the filler has just settled in.
What do fillers feel like?
Filler is a gel that is somewhat like toothpaste consistency. It feels like a squishy gel under your skin. Sometimes it can feel a little bumpy in the beginning, but that evens out over time. If your injector injects deep enough and without much trauma to the tissue, you shouldn't feel too many bumps. If you feel something like that, you can massage it, especially over the first 48 hours to help it to smooth out. However, with injections to cheeks, nasolabial folds, or jawline, you can feel it if you touch it, but normally you won't even notice that it's there.
If you have questions, call or email, any time. I help people like you every day and we'd love to talk.
Have questions?
Call or email any time. I'd sincerely love to hear from you.
(281) 336-9300
Read More
About Dr. Angela Sturm
Dr. Angela Sturm is a double-board certified facial plastic surgeon with certifications with the American Board of Otolaryngology – Head and Neck Surgery and the American Board of Facial Plastic Surgery. Dr. Sturm's meticulous nature makes for exceptional results and satisfied patients. Dr. Sturm was named Texas Monthly's Super Doctors Rising Star in 2016-2017, Texas Monthly's Super Doctor in 2018-2019, H Texas Magazine's Top Doc in 2013-2018, Top Doc by Houstonia magazine in 2016-2018, Houston Business Journal's People on the Move and 40 under 40, Blazing Star Award by Texas Women's Chamber of Commerce, Top Women in Business, one of the Top 30 Influential Women of Houston, Best Female Cosmetic Surgeon in Out Smart, and given the Patients' Choice Award, On Time Doctor Award and Compassionate Doctor Award by Vitals.com.