How long soft tissue fillers last depends on which fillers are used, and your own body's metabolism. There are so many different kinds of fillers. There are ones that are super soft for filling the teeny, tiny little lines. However, because they are so soft, they tend to break down faster. These can last anywhere from 3-6 months.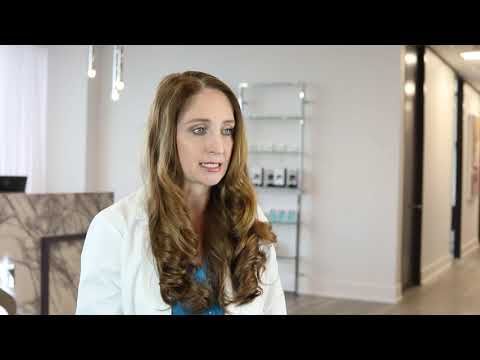 There are also fillers that last 9-12 months. These are for things like nasal labial folds, the lips, marionette lines, the most common things that we fill. And then there are thicker, firmer fillers that we use for adding volume and creating contour. These are things like Voluma or Restalyne Lyft. We use them in the cheek and the jaw line. And in some people, if their marionette lines are very deep, you can use those fillers that last the longest, around 12 to 18 months.
There's also Sculptura. This can last around two years. This is a different kind of a filler. It builds your own collagen. So, there's a series of injections for a longer lasting result, that actually inspires collagen stimulation. There's also Radiesse. This is calcium hydroxy appetite. It's a different kind of filler, in that it is closer to bone, in the actual molecular makeup. So, this is something that's great for cheeks, jawline, and things that really need a little bit more firmness to it. The only downside with that is there isn't a way to undo this. If you don't love it. With all of the hyaluronic fillers, there is something we can inject to make it to dissolve the fillers within 48 hours. However, Radiesse is something you should have an experienced injector injecting, because if you love it, it's there for 15-18 months. And if you don't love it, it's there for 15-18 months.
The other thing that affects how long soft tissue fillers last is where you're injecting it. So, areas that you don't move very much, say in the nose or even the glabella, fillers tend to last for a very long time. Maybe a year or longer. Whereas places that we move a lot like the lips, with a lot of vasculature, fillers may only last around 6 months or less. Bottomline, it really depends.
Also, how long fillers last can be up to your metabolism. When I say metabolism, people say, "Oh great, I work out a lot" or "I don't work out a lot." And that can be a factor. We do see people that work out a lot. Their fillers tend not to last as long. But, it's more about your natural enzymes that break down your natural hyaluronic acid. It may be more natural enzymes, and how that is affecting fillers.
Are any soft tissue fillers permanent?
There are some fillers that are permanent. Bellafill as one of these. They are little spherules that you can inject and if you love it, it's permanent. If you don't love it, it's still permanent. So, this is something that I would only do with an experienced injector, whom you know very well. And they know your face. I would probably have them use a non-permanent filler first, to make sure you love the way it looks. Then, go back a second time for something that's permanent.
What should I avoid after getting fillers?
After getting fillers, you don't want to make any small bruises larger. After getting fillers, you don't want to move the filler, nor make it go to a different place, anything like that. But what you might have is a tiny little bruise that becomes a big bruise. So, I wouldn't work out for 24 hours. I would avoid things like aspirin, Advil, and anything that could thin your blood, in particular.
How long does it take for fillers to settle?
It usually takes 2-7 days for fillers to totally settle in. Right after we inject, there is some swelling just from the process of injecting. This tends to get better throughout that day. Then, you may see more swelling when you wake up the next morning, just from laying flat. This usually goes down by that afternoon, but it can take 2-3 days to go down, just depending on your body. Then there is some settling for the next few days. About a week later, you're at where you're going to be.
How much are soft tissue fillers?
This varies depending on your injector, your location, and how much filler you're using. It's good to have a conversation with your injector beforehand, so you have an idea what the costs are going to be. Most places will price their fillers by syringe. So, ask what their price is, and how many syringes they anticipate using. In general, these prices can vary from $400-1400 dollars. And if you're doing something like a liquid facelift, this can be five or six syringes. So that's just something to consider, before having anything injected.
Have questions?
Call or email any time. I'd sincerely love to hear from you.
Read More
About Dr. Angela Sturm
Dr. Angela Sturm is a double-board certified facial plastic surgeon with certifications with the American Board of Otolaryngology – Head and Neck Surgery and the American Board of Facial Plastic Surgery. Dr. Sturm's meticulous nature makes for exceptional results and satisfied patients. Dr. Sturm was named Texas Monthly's Super Doctors Rising Star in 2016-2017, Texas Monthly's Super Doctor in 2018-2019, H Texas Magazine's Top Doc in 2013-2018, Top Doc by Houstonia magazine in 2016-2018, Houston Business Journal's People on the Move and 40 under 40, Blazing Star Award by Texas Women's Chamber of Commerce, Top Women in Business, one of the Top 30 Influential Women of Houston, Best Female Cosmetic Surgeon in Out Smart, and given the Patients' Choice Award, On Time Doctor Award and Compassionate Doctor Award by Vitals.com.