When it comes to your lips, Juvederm is a safe way to add volume while maintaining a natural look. Juvederm is a well-known and respected collection of 5 different dermal fillers that plump, smooth and contour areas of the face. Using a modified hyaluronic acid, these gel-like injectables replace naturally occurring hyaluronic acid that diminishes with age. Here's a quick guide.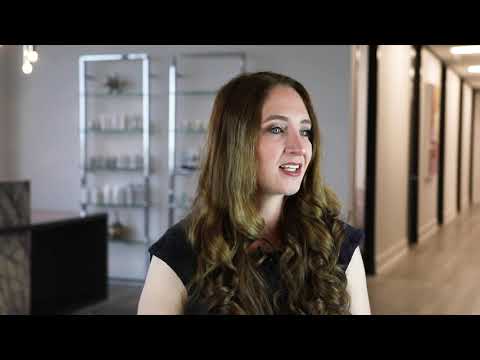 What is the best Juvederm for lips?
The best Juvederm for lips is Volbella XC and Ultra XC. After applying numbing cream to make you more comfortable, I use an ultra-fine needle to inject the lips while the clear gels contain lidocaine to reduce pain further upon injection. You may wonder what the difference is between the two products. The biggest variance is that Volbella XC works better in vertical lip lines while providing some mild plumping of the lips. Ultra XC, on the other hand, provides more plumping overall. The filler of choice really depends on each individual patient. The shape of the lips, existing fullness, age, and desired look are all factors that go into the treatment plan. A combination of both fillers are an option to provide the perfect balance of smoothness and plumpness. During our initial consultation, I always discuss all options to help patients make an informed decision. The best part of lip fillers is that when properly placed they can take years off a patient's look in minutes.
What are the different kinds of Juvederm?
Juvederm offers 5 different products that include Juvederm Ultra XC, Juvederm Ultra Plus XC, Voluma XC, Vollure XC, Volbella XC, each perfect for certain areas of the face and for specific concerns. As mentioned above, Volbella XC and Ultra XC are great for the lips, but they're also great for filling in lines such as the nasolabial folds, while Voluma XC is best for bigger areas, such as the cheeks and chin. The reason for this is that the consistency of each filler is different. The thicker fillers are best for adding the most volume while the thinner fillers can fill even the tiniest lines without being detected under the skin when smiling or moving the lips. The most important part of my job is to make sure that you get a natural result that doesn't look like you've had something done.
What is the cost of Juvederm lip injections?
The cost of Juvederm lip injections varies depending on which filler is used as well as the patient's desired lip size in comparison to the size and shape of their pre-procedure lips. The product is purchased by syringe and the number of syringes needed will be determined during our consultation, giving you a choice on how to proceed. The average cost of Juvederm lip fillers in Houston is anywhere from $400 to $1200.
How long does Juvederm last in lips?
Juvederm lasts anywhere from 6 months up to 2 years with Voluma XC lasting the longest and providing the most plumpness per cc. However, that product might not address vertical lip linens as perfectly as Volbella XC. While Volbella XC might not last as long as Voluma XC, it is the better choice for those wishing to erase lines and not wanting too much volume. The most important choice in filler is not always how long it lasts, but which filler accomplishes your goals. There are ways to make any filler last longer. They include staying out of the sun, using sunscreen, and not overdoing cardio exercises because, just like fat, fillers can be burned off. Junk food also contributes to shortening the term of your filler by increasing inflammation in the body which breaks down the gel. Stress is also a no-no. Stress hormones can create a breakdown of filler, drastically diminishing the length of time that your fillers lasts. Once swelling goes down, try to stay away from ice, such as drinking icy water, or sucking on ice cubes or ice pops.
How do I reduce swelling after Juvederm lip injections?
To reduce swelling after Juvederm lip injections it is best to pre-treat with Arnica Montana tablets at least one day before treatment. Always check with your doctor before taking a new medication, especially if you have high blood pressure or any heart issues. Eating pineapple a couple of times a day for 2 days prior and avoiding aspirin, ibuprofen, fish oil, vitamin 3 and alcohol at least two weeks before, will also help avoid bruising and swelling. Applying ice immediately after the treatment and icing on and off for the rest of the day and evening will also keep swelling to a minimum. I advise my patients to avoid drinking alcohol, strenuous exercise and any inverted yoga poses for at least a full 24 hours after the procedure. If there's any pain, Tylenol is a good choice that will make you more comfortable without promoting bruising.
Do I need a plastic surgeon near me?
If you're in the Houston area and are considering Juvederm for lips, we can help. Give me a call and come on in. As always, the best results are always achieved when you have the procedure done by a board certified facial plastic surgeon. I'm one of the most highly decorated plastic surgeons in Texas, known internationally for my pioneering work and research in facial aesthetic procedures. I've had patients fly in from all over the country to have me perform their cosmetic procedures. Please reach out to me by contacting my office to learn how I can help you to breathe better and to attain a higher quality of life.
Have questions? I'd sincerely love to hear from you.
Read More
About Dr. Angela Sturm
Dr. Angela Sturm is a double-board certified facial plastic surgeon with certifications with the American Board of Otolaryngology – Head and Neck Surgery and the American Board of Facial Plastic Surgery. Dr. Sturm's meticulous nature makes for exceptional results and satisfied patients. Dr. Sturm was named Texas Monthly's Super Doctors Rising Star in 2016-2017, Texas Monthly's Super Doctor in 2018-2019, H Texas Magazine's Top Doc in 2013-2018, Top Doc by Houstonia Magazine in 2016-2018, Houston Business Journal's People on the Move and 40 under 40, Blazing Star Award by Texas Women's Chamber of Commerce, Top Women in Business, one of the Top 30 Influential Women of Houston, Best Female Cosmetic Surgeon in Out Smart, and given the Patient's Choice Award, On Time Doctor Award and Compassionate Doctor Award by Vitals.com.