How many graphs are needed for an eyebrow transplant? So, this depends on if you're just filling in the brows that you have, or if you're totally transplanting an entire eyebrow. If it's just a filling, this can be as small as 100-200 grafts. It won't take very long. And you'll have a very, very tiny donor site on the back of your head. If you don't have any eyebrow hairs, because of tattooing, chemotherapy, or a lot of different reasons, then you may require up to 500 to 1000 grafts — just depending on how thick you want them to be and what shape you want. Still, even with that number of grafts, it ends up being in a relatively small donor area, in the back of your hair. It's easy to hide and downtime is just a few days, usually about a week.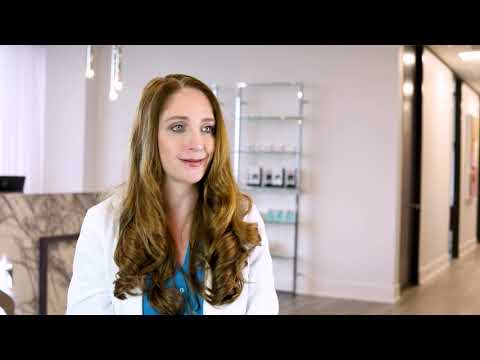 Depending on how thick that you want the transplants, it may take one to two sessions. Though, we do as much as we can in one session. Total, this can be 500-1000 grafts. In general, the eyebrow hairs transplant very well, and up to 95% of the grafts survive. But everyone's different, and there's always one or two hairs that aren't going to make it.
How long do eyebrow transplants last?
The great thing about eyebrow transplants is that you pretty much have the hair for the rest of your life. It's wonderful because it's your own hair. It lasts pretty much forever. It will grow as long as the hairs on the back of your head will grow. It's not like microneedling, where you have to come back and do it over time. Once it's done, it's done. As far as maintenance, you will have to trim it and shape it, because it will grow like the hair where you took it from. So it will grow long, and require trimming.
How much does an eyebrow transplant cost?
This depends on where you and your surgeon are located, and how many grafts that you're doing. Most hair transplant surgeons, have a set eyebrow transplant cost, and it's not necessarily per graft. A lot of times you are going for an end result, not necessarily counting the grafts as you go. So, this can range from $2500-5000, depending on your location, your surgeon and what you're planning.
Could I use Rogaine for my eyebrows?
You could, but it's not necessarily something that you want to get on other areas of your face or in your eyes. What works really well, though, is Latisse. If you put it on your eyebrows, that will actually help them grow. When you stop Latisse, they will go back to the way they were. But that's true for Rogaine, as well. With Latisse, there's an added advantage that it that sort of fills in and makes the skin underneath it a little bit darker, which makes your whole eyebrow look darker, and thereby fuller. And most people actually enjoy that little side effect.
Is eyebrow transplant surgery painful?
I will say no. Most of my patients who have had it say the anticipation of it was actually worse than that procedure itself. We're able to give you medication to make you really nice and relaxed. We numb the area and then after that, you really don't feel anything. And everyone has told me that it's much better than what they anticipated, because you just really don't necessarily know what to expect until you've already done it.
Have questions?
Call or email any time. I'd sincerely love to hear from you.
About Dr. Angela Sturm
Dr. Angela Sturm is a double-board certified facial plastic surgeon with certifications with the American Board of Otolaryngology – Head and Neck Surgery and the American Board of Facial Plastic Surgery. Dr. Sturm's meticulous nature makes for exceptional results and satisfied patients. Dr. Sturm was named Texas Monthly's Super Doctors Rising Star in 2016-2017, Texas Monthly's Super Doctor in 2018-2019, H Texas Magazine's Top Doc in 2013-2018, Top Doc by Houstonia magazine in 2016-2018, Houston Business Journal's People on the Move and 40 under 40, Blazing Star Award by Texas Women's Chamber of Commerce, Top Women in Business, one of the Top 30 Influential Women of Houston, Best Female Cosmetic Surgeon in Out Smart, and given the Patients' Choice Award, On Time Doctor Award and Compassionate Doctor Award by Vitals.com.