The best way to fix saggy eyelids depends on whether it's fat that's creating bags, or if it's the skin that loose and saggy. In most cases, it's a little bit of both. The best thing to address both issues is a lower blepharoplasty. It can be done with an incision under the lashes and in the crow's feet. Through the incisions the fat can be removed and the skin tightened.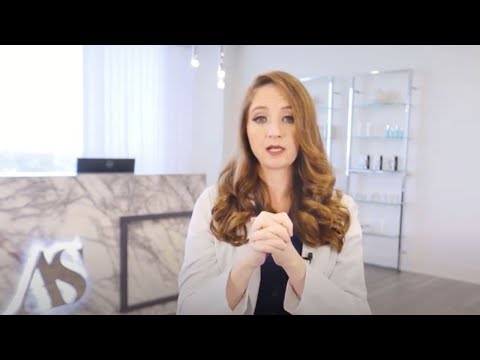 Surgery can also be performed from inside the eye so there's no external incision. Also, for a less invasive solution, there are lasers or peels to resurface the skin and tighten it.
Can I tighten the skin on my eyelids?
You can tighten the skin on your eyelids with surgery through a small incision under the lashes which will pretty much keep the skin taut for the rest of your life. Eyelid skin doesn't change that much over time. Some people may opt for a second surgery much later just to retighten a little bit, but most people really don't even need it.
Ablative and non-ablative lasers, such as the CO2 laser or the YG laser, as well as microneedlig with radiofrequency are also great ways to tighten the skin on the eyelids without surgery. While nothing tightens the skin as much as surgery, these alternatives do tighten to a certain degree. I have found that microneedling with RF is the best non-invasive treatment, and one where I've seen the best results, but you can also see some results with radiofrequency just as a topical.
What is the best treatment for saggy eyelids?
The best treatment for saggy eyelids is a lower blepharoplasty. The incisions heal very well even if you do the incision under the lashes and in the crow's feet. By week two, most of my patients can't even see their incisions. If you do the incision on the inside of the eye where you have no external incisions, that heals in less than a week.
Have questions? I'd love to help.
Call me at (281) 336-9300
About Dr. Angela Sturm
Dr. Angela Sturm is a double-board certified facial plastic surgeon with certifications with the American Board of Otolaryngology – Head and Neck Surgery and the American Board of Facial Plastic Surgery. Dr. Sturm's meticulous nature makes for exceptional results and satisfied patients. Dr. Sturm was named Texas Monthly's Super Doctors Rising Star in 2016-2017, Texas Monthly's Super Doctor in 2018-2019, H Texas Magazine's Top Doc in 2013-2018, Top Doc by Houstonia magazine in 2016-2018, Houston Business Journal's People on the Move and 40 under 40, Blazing Star Award by Texas Women's Chamber of Commerce, Top Women in Business, one of the Top 30 Influential Women of Houston, Best Female Cosmetic Surgeon in Out Smart, and given the Patients' Choice Award, On Time Doctor Award and Compassionate Doctor Award by Vitals.com.