If you've ever thought about getting a facelift, you might want to give FaceTite a try first. It provides the tightening effects of a face lift without the scars. Using radiofrequency, skin is tightened through tissue remodeling while fat is also melted away. Here's a quick guide.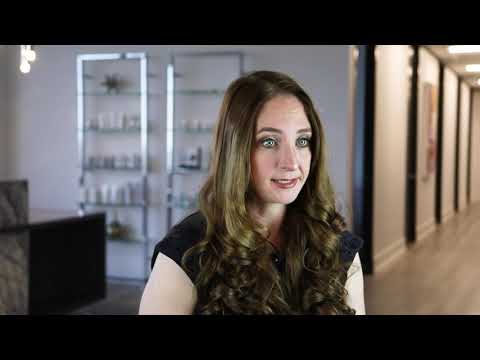 How long does FaceTite last?
FaceTite is reported to last at least one year according to the FDA, but there are reports of patients having lasting results for up to 5 years. Unlike fillers or other cosmetic procedures, your face or neck doesn't go back to the way it was before you received the treatment. Instead, you will still see normal gradual aging of your skin over time that would result in your skin not looking as tight as it did after the procedure. Patients who use a high spf sunscreen, stay out of the sun, eat a healthy diet, exercise, have a daily skin care regimen, and who don't smoke tend to see longer lasting results. Many patients return after a year for another treatment, with some returning earlier if they notice any areas that are aging faster than others. It really depends on the condition of your skin before the treatment.
I love this treatment because my patients can see results faster than other noninvasive treatments, within a few weeks. Results continue to get better, with the best results showing at the six month mark, however, improvement continues up to a year and beyond as your own collagen is stimulated.
How much does FaceTite cost?
FaceTite in Houston can range between $2500 to $7000, with the average cost being about $5000. The cost largely depends on the number of areas treated, age of the patient and the laxity of the skin. During our consultation, we will discuss which options are best for you. I can inform you of which areas need to be treated for the best result, but ultimately the decision is yours as to how much you want done. Some patients might do neck and face separately, or some areas first before coming back for other areas. We offer financing options to help with payments for you to achieve your cosmetic goals.
Is there downtime after FaceTite?
There is some downtime after FaceTite, but nothing compared to a surgical facelift. In fact it is a relatively painless recovery. Most patients report only a 3 or 4 day recovery period, with many able to return to work between 3 and 5 days, compared to a solid two week downtime with traditional facelifts. Because this procedure is minimally invasive, your recovery is minimal as well.
When you come in for the procedure, I administer an anti-anxiety medication with local anesthesia combo to make you more comfortable. Then, subcutaneous fat is numbed with injections of lidocaine before a tiny metal cannula is inserted through a tiny incision in the skin. The probe heats the tissue to about 156 degrees Fahrenheit. While an electrode follows the cannula on the outside of the skin, creating an electrical energy field between the two and contracting the skin while coagulating fat pockets.
The procedure only takes up to one hour, with patients walking out after the procedure without the groggy side effects of general anesthesia. You will have a compression dressing overnight. Then, I provide a compression garment and recommend wearing it 24 hours a day for the initial 3 days. After that, wearing it at night for the next few weeks helps with healing by supporting the skin. It's okay to shower after 48 hours, with regular activities allowed after one week. Exercise is okay after one week, but always listen to your body. Reduce activity or exercise if you experience any pain, increased swelling, or throbbing. I am a big fan of this procedure for the dramatic skin tightening effects that cannot be achieved by a surgical facelift and for the lack of scarring after the procedure.
Is there swelling after FaceTite?
There is some swelling after a FaceTite procedure but not as much as you would have with a surgical face lift, You may also experience some bruising, itchiness or numbness, which is completely normal and will subside on its own. Regular icing and wearing the provided compression garment greatly reduce swelling. Within the first 3 to 5 days most swelling typically subsides with minor swelling lasting up to about 6 weeks. As the skin settles, swelling will subside, leaving you with the final glorious result. Many patients claim to like the minor swelling which makes them feel as if their skin is even tighter.
Do I need a plastic surgeon near me?
If you're in the Houston area and interested in FaceTite, give us a call to schedule an appointment. As always, the best results are always achieved when you have the procedure done by a board certified plastic surgeon. I'm one of the most highly decorated plastic surgeons in Texas, known internationally for my pioneering work and research in facial aesthetic procedures. I've had patients fly in from all over the country to have me perform their cosmetic procedures. Please reach out to me by contacting my office to learn how I can help you to breathe better and to attain a higher quality of life.
Have questions? I'd sincerely love to hear from you.
Read More
About Dr. Angela Sturm
Dr. Angela Sturm is a double-board certified facial plastic surgeon with certifications with the American Board of Otolaryngology – Head and Neck Surgery and the American Board of Facial Plastic Surgery. Dr. Sturm's meticulous nature makes for exceptional results and satisfied patients. Dr. Sturm was named Texas Monthly's Super Doctors Rising Star in 2016-2017, Texas Monthly's Super Doctor in 2018-2019, H Texas Magazine's Top Doc in 2013-2018, Top Doc by Houstonia Magazine in 2016-2018, Houston Business Journal's People on the Move and 40 under 40, Blazing Star Award by Texas Women's Chamber of Commerce, Top Women in Business, one of the Top 30 Influential Women of Houston, Best Female Cosmetic Surgeon in Out Smart, and given the Patient's Choice Award, On Time Doctor Award and Compassionate Doctor Award by Vitals.com.