The length of time that a chin augmentation lasts depends on whether we are a chin implant or fillers. A chin augmentation can potentially last a lifetime if done with implants. Chin implants are made of silicone versus fluid-filled implants that are used for breast implants, which are softer and more pliable. Your surgeon can let you feel some and hold them up to your face to see what it might look like. Once the implant is in place, this is not something that needs to be changed or moved unless there's an issue.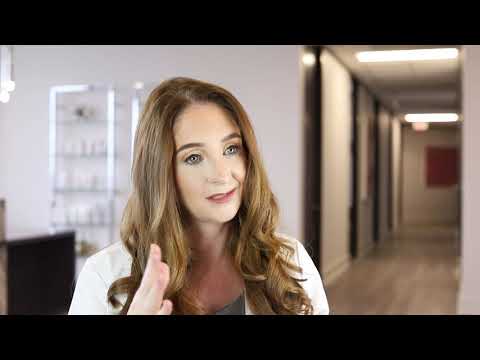 However, if your chin augmentation is done with fillers, its lifetime depends on which filler is being used. For the chin, we use a thicker filler to get the projection that you want. These types of fillers can last anywhere from twelve to twenty four months.
Chin filler injection versus chin implants
Chin filler injections uses different types of fillers like Restylane Lyft, Juvederm Voluma, or even Sculptra, Restylane Defyne or Refyne to build up the chin and give you more projection. This can also give you a stronger jawline, making the jawline more crisp.
Filler procedures can be done in-office using just a numbing cream. It takes between 15 to 30 minutes to complete the treatment with little downtime, albeit some redness and a little swelling. The downside is that the results aren't permanent like a chin implant and at around 12 months or so, you may need to top it up again with filler. It's a personal decision. Some patients don't want something so permanent and don't mind coming in for follow ups, while others are more the one-and-done type. For others, starting with fillers to get an idea of what more projection might look like on them, is a good place to start before getting a chin implant.
How much does chin augmentation cost?
The cost of chin augmentation depends on whether we are using an implant or fillers. Fillers are cheaper at first, ranging from $600 to $1200 per visit, but if you do it every year it can add up to the cost of a chin implant in two to five years. Chin augmentation with an implant can range from about $3000 to $5000, which includes the cost of anesthesia.
If you have questions, call or email any time. I help people like you every day and I'd love to talk.
Have questions? I'd sincerely love to hear from you.
Read More
About Dr. Angela Sturm
Dr. Angela Sturm is a double-board certified facial plastic surgeon with certifications with the American Board of Otolaryngology – Head and Neck Surgery and the American Board of Facial Plastic Surgery. Dr. Sturm's meticulous nature makes for exceptional results and satisfied patients. Dr. Sturm was named Texas Monthly's Super Doctors Rising Star in 2016-2017, Texas Monthly's Super Doctor in 2018-2019, H Texas Magazine's Top Doc in 2013-2018, Top Doc by Houstonia Magazine in 2016-2018, Houston Business Journal's People on the Move and 40 under 40, Blazing Star Award by Texas Women's Chamber of Commerce, Top Women in Business, one of the Top 30 Influential Women of Houston, Best Female Cosmetic Surgeon in Out Smart, and given the Patient's Choice Award, On Time Doctor Award and Compassionate Doctor Award by Vitals.com.