A lip lift is a surgical procedure with results that last for many years, unlike dermal fillers that wear off over the course of several months. And while most of my patients are happy with their lip lift, you do have the option to get a lip lift and follow up with lip fillers, if that's the look you prefer. Here's a guide.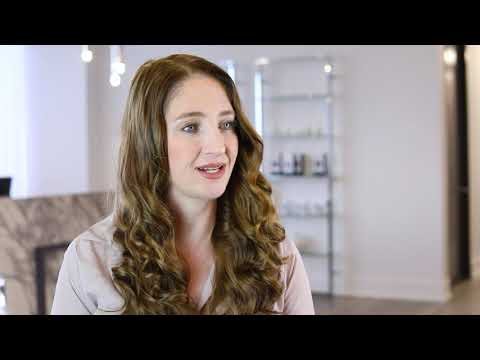 What is a lip lift procedure like?
A lip lift is surgery is performed on the upper lift to rejuvenate it and provide a more youthful appearance to the mouth. The main objective is to create a more youthful, pouty appearance. As we age, the part of the lip between the nose and cupid's bow becomes longer, the "red lip" or part that lipstick is applied to becomes smaller and there is less "tooth show" or appearance of the teeth when we talk or smile. The lip lift will bring back a bigger, brighter smile where teeth are clearly visible.
The most common type of lip lift is the Bullhorn lip lift or a modification of this. There are other types, although rarely performed.
Bullhorn Lip Lift
The Bullhorn Lip Lift removes excess skin under the nostrils in the shape of a bull horn and is used for those who have a longer area between the nose and upper lip. After removing the skin, the remaining skin is pulled upward and carefully sutured. This technique creates a more pouty upper lip as the lip rolls outward and teeth become more visible when smiling.
For some people, a Modified Upper Lip Lift is preferred in that the incisions are made inside the nose, making scars less visible.
Either the Bullhorn or a modification of the Bullhorn can be used in conjunction with a rhinoplasty, since they can share the incisions.
Gullwing Lip Lift
The Gullwing Lip Lift is named after the seagull shaped of the excess skin removed from the rim of the top lip (the vermillion border) and the skin above the lip. This can make both the upper and lower lip look larger, but can make the border look less defined and the incision can be visible.
Corner Lip Lift
The Corner Lip Lift is performed on those patients who have a downward turned mouth making them appear sad or too serious when they're not. For this procedure, triangle shaped incisions are created in each corner of the mouth then excess skin is removed. The edges are sutured together, pulling the corners upward. This treatment also treats little grooves that develop in the skin under the corners of the mouth and downward. However, these incisions can be visible and take longer to heal because of the constant movement of the lips.
Is a lip lift painful?
Prepping for surgery is the best way to ensure the best outcome. I advise my patients to quit smoking for at least 4 weeks before surgery and to not resume smoking for another 4 weeks after the procedure. Smoking decreases blood flow to the skin and can slow healing or can cause complications. Alcohol is also discouraged for 24 to 48 hours prior to the procedure, as this can increase the risk of bruising and bleeding. Aspirin and other substances that thin blood, such as fish oil supplements, need to be stopped at least two weeks before surgery.
For each procedure, the incisions are hidden in and around the nose creases making them less visible when completely healed. Normal activities may be resumed after 24 hours but any exercise or strenuous activity will need to be postponed for at least 1 to 2 weeks. You can eat what you feel up to, but avoid straws or foods that require opening your mouth wide for a week, as this pulls on the stitches. Sleeping your back while elevating your head will help speed resolution of swelling. Use care brushing your teeth not to pull against the stitches. Many patients use a child's toothbrush or their finger when brushing their teeth for the first week.
Post surgery there may be some swelling around your nose and tightness while moving your lips for up to a month. Most patients do not report significant pain, but we do call in a pain medication in case. We also give you an antibiotic ointment to apply to the stitches and an antibiotic to take by mouth. Stitches will be removed between 5 and 7 days. Swelling or bruising that is noticeable to others should be resolved in a week. However, you may feel swollen and tight for up to a month. Arnica is a great natural remedy for swelling, and bruising.
Does a lip lift change your smile?
A lip lift does not change your smile, it simply restores your youthful look. Many people notice that their smile has changed over time, but don't know exactly how to describe it. Often, this is because of loss of tooth show and a long white lip in addition to loss of volume. Since most people have heard of fillers and those are widely performed, many people try to address this by replacing volume. However, this doesn't fully address the changes and can lead to over-filling. By restoring your anatomy, your lips will look more natural and youthful.
Do lip lifts look natural?
Lip lifts can look very natural. Any scarring is difficult to see when completely healed and is hidden within the creases of the nose. Your lips will move naturally and will look much more natural than overzealous filler. No one will really know you've had surgery, but they may remark on your refreshed look.
How much does a lip lift cost?
The average lip lift cost is about $2500-5000, but can be less or more depending on which procedure is used, which region of the country it is performed, and the surgeon doing the surgery. After a consultation, I can give you a clear idea of which procedure is best for you and will also give you a definitive quote.
Do I need a plastic surgeon near me?
If you're in the Houston area are interested in a lip lift, come on in for a consultation. It's always best to have the procedure done by a board certified facial plastic surgeon. I'm one of the most highly decorated plastic surgeons in Texas, known internationally for my pioneering work and research in facial aesthetic procedures. I've had patients fly in from all over the country to have me perform their cosmetic procedures. Please reach out to me by contacting my office to learn how I can help you to breathe better and to attain a higher quality of life.
Have questions? I'd sincerely love to hear from you.
About Dr. Angela Sturm
Dr. Angela Strurm is a double-board certified facial plastic surgeon with certifications with the American Board of Otolaryngology – Head and Neck Surgery and the American Board of Facial Plastic Surgery. Dr. Sturm's meticulous nature makes for exceptional results and satisfied patients. Dr. Sturm was named Texas Monthly's Super Doctors Rising Star in 2016-2017, Texas Monthly's Super Doctor in 2018-2019, H Texas Magazine's Top Doc in 2013-2018, Top Doc by Houstonia Magazine in 2016-2018, Houston Business Journal's People on the Move and 40 under 40, Blazing Star Award by Texas Women's Chamber of Commerce, Top Women in Business, one of the Top 30 Influential Women of Houston, Best Female Cosmetic Surgeon in Out Smart, and given the Patient's Choice Award, On Time Doctor Award and Compassionate Doctor Award by Vitals.com.