It typically takes about one week to fully recover from blepharoplasty, while scars continue to diminish over the following few months, fading into the skin. Proper prep and post care is essential to quicker healing. Here's a quick guide.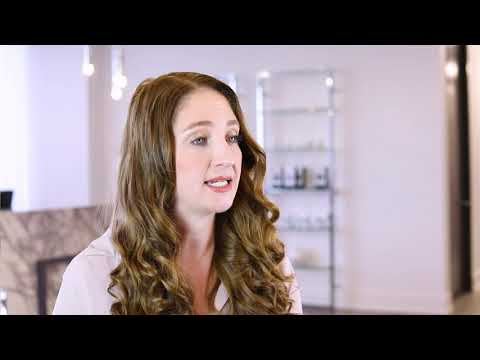 What is the fastest way to recover from blepharoplasty?
The fastest way to recover from blepharoplasty is by using ice or cold compresses regularly throughout the first two days and to protect your eyes from wind and sun by minimizing your time outside or wearing dark sunglasses if you do. Try to stay out of the sun, wear big hats, and remain indoors during peak sun hours. Try to avoid touching or rubbing eyelids to prevent infection. It's very important to quit smoking at least 4 weeks before surgery and continue with this abstinence for four weeks following surgery. This includes avoiding smoke filled rooms. Keep computer and phone screen time to a minimum, especially if you experience any burning sensation. You may notice that your eyes feel tired faster for that first week after surgery. Make sure to clean your eyelids daily and apply prescribed ointments and eye drops. Medications such as ibuprofen, aspirin, naproxen and supplements such as fish oil should be avoided 2 weeks before surgery and during healing time, as they thin the blood and can cause more bruising. We prescribe pain medication to our patients, but for many Tylenol works well . As with any surgery, rest, relaxation, and a healthy diet will speed healing.
What is a lid lift procedure?
A lid lift procedure is called blepharoplasty. This surgery involves removing excess skin from your eyelids and is often requested by those with droopy upper lids or baggy lower lids that are making them appear older or more tired than they feel. Most eyelid changes are hereditary, but become more noticeable with time as the skin and underlying tissues lose elasticity. Patients that come in for this surgery are typically aged 35 or older.
Before surgery, your eyes will be examined and preoperative photos will be taken. We require an ophthalmic exam, including vision tests and test your tear production. After that, you'll be prepped for surgery. The upper lids can be performed with just local anesthesia in the office, IV sedation or general anesthesia. For the lower lids, we use IV sedation or general anesthesia.
In upper eyelid surgery, the extra skin is removed in an elliptical fashion placing the incision in the eyelid crease, so that it is hidden when the eye is open. The incision extends a few millimeters toward the outside of the eyelid to address the hooding here, if needed. Tiny sutures are used to close the incision so that when it heals it is difficult to see. The lower lids can be addressed with an incision inside the lash line to only remove fat or with an incision below the lash line to remove fat and tighten skin. In each case, the excess fat is removed. When there is excess skin, this is carefully redraped so that the lower lids are smooth and sewn with tiny sutures. This skin heals very well and the incision becomes difficult to see with time. Surgery generally takes between 1 to 3 hours, depending on if we are doing upper lids, lower lids or both.
Blepharoplasty is a quick procedure with a comfortable, speedy recovery that I like to perform to give patients back a more youthful aesthetic. Since we always look at someone's eye first, this provides a wonderfully youthful appearance with very little downtime.
What can I expect after eyelid surgery?
Most people have minimal pain that can be managed with Tylenol. However, pain medications are provided, just in case. Most people have some bruising and swelling that is resolved or nearly resolved after a week. You may have some blurry vision from the ointment that we apply at the time of surgery. Light sensitivity, watery eyes, dry eye and/or vision changes are extremely rare, but have been reported and should resolve in a couple of days, if they occur.
Elevating your head and placing gauze that have been soaked in ice water as much as possible helps bruising and swelling resolve quicker. Strenuous activities, exercise, heavy lifting, and swimming should be avoided for two weeks.
How long will my eyes be swollen after blepharoplasty?
Your eyes will be noticeably swollen for 7 days and will decrease incrementally after that. You will see changes in the swelling and healing on a daily basis for the first month and even up to 3 months. After that, the area takes up to a year to fully heal, but the changes are more subtle. With proper icing, swelling may subside sooner.
Are you awake during blepharoplasty?
It depends on which kind of anesthesia that you have. The upper blepharoplasty can be performed under local anesthesia where you are awake. We give you medications to relax you and numb the area with lidocaine so that you don't feel anything. Many people choose this option to avoid anesthesia. However, you can perform this procedure with IV sedation or general anesthesia if you prefer or have other procedures done at the same time. Lower blepharoplasty is more involved and requires IV sedation or general anesthesia. You are asleep and will wake up in the recovery area and be allowed to go home the same day. You are required to have an adult drive you home and stay with you that night.
Have questions? I'd sincerely love to hear from you.
Read More
About Dr. Angela Sturm
Dr. Angela Sturm is a double-board certified facial plastic surgeon with certifications with the American Board of Otolaryngology – Head and Neck Surgery and the American Board of Facial Plastic Surgery. Dr. Sturm's meticulous nature makes for exceptional results and satisfied patients. Dr. Sturm was named Texas Monthly's Super Doctors Rising Star in 2016-2017, Texas Monthly's Super Doctor in 2018-2019, H Texas Magazine's Top Doc in 2013-2018, Top Doc by Houstonia Magazine in 2016-2018, Houston Business Journal's People on the Move and 40 under 40, Blazing Star Award by Texas Women's Chamber of Commerce, Top Women in Business, one of the Top 30 Influential Women of Houston, Best Female Cosmetic Surgeon in Out Smart, and given the Patient's Choice Award, On Time Doctor Award and Compassionate Doctor Award by Vitals.com.