At my Houston plastic surgery practice, more and more patients are asking about Morpheus8 treatments. Most people understandably become self-conscious about skin sagging and wrinkling as they get older. Unfortunately, it's just a fact of life that our skin naturally loses its firmness and elasticity as we age. For many patients, even top-of-the-line creams, ointments, and solutions just aren't cutting it anymore. Yet invasive surgery seems too extreme, expensive, or time-consuming.
The good news is that new non-surgical cosmetics technologies can now offer benefits similar to a facelift without the high price tag or the recovery time. Morpheus8 is one of those treatments, and my patients have been consistently thrilled with the results. Morpheus8 can help lift, plump, and tighten sagging skin. It can also help address many other problems like scarring, acne, uneven pigmentation, sun damage, and stretch marks.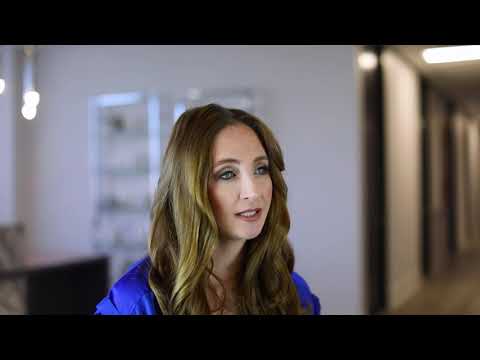 What is Morpheus8?
Morpheus8 is a treatment that combines microneedling technology with radiofrequency therapy to stimulate natural collagen production, reduce excess adipose (fat) tissue, and help resurface the skin. Morpheus8 can be used on the face, neck, and body to tighten and firm sagging or wrinkled problem areas. Unlike some non-surgical cosmetic technologies, Morpheus8 works well on all skin tones. The treatment is done in-office and usually takes between 20 and 60 minutes, depending on how many areas are treated. There are no incisions, stitches, or operating rooms required.
Your provider will first numb your face with a topical anesthetic about an hour before your procedure to ensure that you are comfortable. They will then apply the Morpheus8 treatment to your treatment areas, usually as you lie in a reclining position. All surgeons are different, but after the procedure, I always apply a medical-grade hyaluronic acid solution and a broad-spectrum sunscreen, just to further enhance results and protect the healing skin.
I generally recommend that patients get about three consecutive Morpheus8 treatments to achieve the best possible initial results. After that, maintenance is usually done on an annual basis. But even just one treatment will create a noticeable difference. I also sometimes combine Morpheus8 with other treatments like FaceTite, topical exosomes, or platelet-rich plasma to further rejuvenate the skin for a radiant and youthful glow.
What does Morpheus8 treat?
Morpheus8 treats a number of common skin complaints:
Sagging skin on the lower face, or "jowls" underneath the chin and jaw
Lines, wrinkles, and creases on the lower face and neck
Loose or lax skin anywhere on the body, such as "bra rolls"
Sun-damaged skin
Active acne
Acne scars, injury scars, or post-operative scars
Hyperpigmentation or "age spots"
Stretch marks
Large pores
A dull or uneven complexion
Are Morpheus8 treatments as good as a facelift?
While Morpheus8 does offer many of the same skin-tightening benefits of a facelift, results will not be quite as dramatic or long-lasting. That said, the Morpheus8 treatment will definitely be very noticeable and confidence-boosting — otherwise, I wouldn't offer it. It's a perfect treatment for many busy professionals and parents who want significant all-around facial anti-aging but don't have much time to spare. The best candidates for Morpheus8 are usually patients in their 30's, 40s, and 50's who have only mild to moderate skin laxity. And in some cases, getting Morpheus8 at a younger age may actually keep you from needing a facelift in the future. So for certain patients, it is a good preventative investment.
Older patients with more severe skin sagging and wrinkling may not see as much of a benefit from Morpheus8 treatment or may need a surgical facelift as well to achieve their desired look. It just depends on the individual patient's genetics and lifestyle factors. Some patients in their 60s and 70s are still great candidates for Morpheus8, while a surgical facelift or another therapy would better serve some in their 40s and 50s. For patients who have already had a facelift, Morpheus8 can be used in a maintenance capacity to recontour and tighten skin as needed or to address overall complexion concerns.
Do Morpheus8 treatments hurt?
No, Morpheus8 treatment generally does not hurt much. Many people hear the words "microneedling treatment" and understandably assume that Morpheus8 would be painful. But my patients, at least, report very little if any pain during the procedure. We have a very effective numbing cream, use ProNox, which is a type of laughing gas, as well our own technique that we have developed to maximize patient comfort. While we are performing it, we regularly check in with patients to see if they're uncomfortable or need a break. Ideally, your doctor will proactively ask you about this, but if they don't, you can and should speak up and let them know.
About an hour before Morpheus8 treatment, your doctor will apply a topical anesthetic to your face or other treatment area. This will help numb you so that you don't feel much during treatment. You may experience a slight prickling sensation from the microneedles, but the needles are so small that significant discomfort is unlikely. You may also feel heat from the radiofrequency application, but this, too, is unlikely to be bothersome. Overall, Morpheus8 treatment is very well-tolerated, and most patients say it is no more uncomfortable than plucking your eyebrows.
How long is recovery after Morpheus8?
One of the biggest advantages of Morpheus8 treatment is that there is virtually no downtime. Many patients go back to work and/or resume regular activities the day after treatment. You'll want to wait 24-48 hours before wearing makeup, and keep the area well-moisturized for 2-5 days following the procedure. You may experience some redness and a little swelling, but these should subside completely within a week, and are easily concealed with cosmetics. Be sure, however, avoid direct sunlight for a full week after treatment. As always if you are experiencing unusual pain or any worrisome symptoms, call your doctor's office and let them know.
Because Morpheus8 works in part by stimulating natural collagen production, results will take a little while to fully materialize. You will see a difference within a few days, yes, but the most impressive results will show up at about 3 weeks, and may continue to improve for up to 3 months before stabilizing. Most patients will need between 1 and 4 Morpheus8 treatments to achieve maximum results, and those treatments will need to be spaced 4-8 weeks apart to allow skin and tissue adequate time to heal. After this initial series of treatments, you will likely only need one maintenance treatment per year.
How much do Morpheus8 treatments cost?
The cost of Morpheus8 will depend on how many areas you have treated, what part of the country you live in, and the expertise level of your practitioner. Your surgeon or doctor will give you a more precise estimate at your initial consultation. But generally speaking, a full-face Morpheus8 treatment costs anywhere from $700 – $1,500. So even if you require three consecutive treatments to achieve the desired results, you're still paying only a fraction of the price of a face lift, with none of the recovery time. And if you are only having certain target areas addressed, the cost may be much lower than the above estimate.
Do I need a Morpheus8 doctor near me?
If you are in the Houston area, or interested in traveling for Morpheus8 treatment, please reach out to my office to discuss your surgical and non-surgical options. I'm proud to be one of the most award-winning facial cosmetic and plastic surgeons in the country, and am even known internationally for my pioneering work and research in facial aesthetic procedures. It is not uncommon for my patients to fly in from elsewhere to have me perform their surgery or treatment, and I warmly welcome patients of all ages, genders, and ethnic backgrounds. Our caring and responsive office staff are always happy to hear from you and answer any questions you may have, so please never hesitate to call us!
Have questions? I'd love to help.
Dr. Angela Sturm is a double-board certified facial plastic surgeon with certifications with the American Board of Otolaryngology – Head and Neck Surgery and the American Board of Facial Plastic Surgery. Dr. Sturm's meticulous nature makes for exceptional results and satisfied patients. Dr. Sturm was named Texas Monthly's Super Doctors Rising Star in 2016-2017, Texas Monthly's Super Doctor in 2018-2019, H Texas Magazine's Top Doc in 2013-2018, Top Doc by Houstonia magazine in 2016-2018, Houston Business Journal's People on the Move and 40 under 40, Blazing Star Award by Texas Women's Chamber of Commerce, Top Women in Business, one of the Top 30 Influential Women of Houston, Best Female Cosmetic Surgeon in Out Smart, and given the Patients' Choice Award, On Time Doctor Award and Compassionate Doctor Award by Vitals.com.