Most laser resurfacing is not painful, but it depends on the type of laser used. When I do a full CO₂ resurfacing, where we remove 100 percent of the skin to give you that even skin texture that you want, the process is not painful.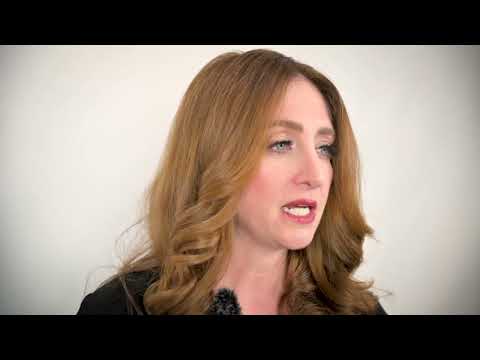 However, if we do fractionated CO₂ or YAG laser, there might be more of a sting that feels like a sunburn for about 24 hours. Your face may also feel cold when air hits it so I recommend avoiding fans or being out in cold air. You will go home with an ointment to keep on your skin which helps you feel more comfortable if there is any stinging. After 24 hours the sting is gone. Most of my patients do not need pain medication.
What are the cons of laser resurfacing?
The cons of laser resurfacing is the downtime and risks. If you can't get time off work, are socially active, and/or are out in the sun a lot, laser resurfacing will prevent you from doing those things for about a week to two weeks. Your skin will be more sensitive to the sun and any exposure can result in hyperpigmentation.
There are risks as well, such as those with diabetes may take longer to heal making laser resurfacing not be the best option. A longer downtime also increases the risk of scarring. These are things to talk about with your surgeon before you have any procedure done.
How long does it take to heal from laser resurfacing?
The time to heal from laser resurfacing depends on which laser is used. Nonablative lasers have a downtime from one day up to a week. This type of laser requires multiple treatments, so even though there are fewer days to recover, you'll most likely have to do it three to four times for maximum results.
With ablative lasers, such as fractionated CO₂, your downtime is about five to seven days, but if we use a fully ablative laser the downtime increases to 10 to 14 days. The ablative lasers take longer to heal than the nonablative lasers but you only have to do it once.
Which is better, a chemical peel or laser resurfacing?
I prefer laser resurfacing for the best result. I can adjust the energy to get to the depth that I want and I know exactly how the skin will respond to that energy. The recovery is a bit cleaner, too, because you won't have to deal with peeling skin like you would with a chemical peel. During a laser resurfacing, I remove the epidermis layers, so the skin is gone and you're just left with healing.
Both a chemical peel and laser resurfacing are targeted to get you to the same end point just in different ways. It really just depends on what you're comfortable with and what your surgeon suggests is best for your skin type.
Have questions?
Call or email any time. I'd sincerely love to hear from you.
(281) 336-9300
About Dr. Angela Sturm
Dr. Angela Sturm is a double-board certified facial plastic surgeon with certifications with the American Board of Otolaryngology – Head and Neck Surgery and the American Board of Facial Plastic Surgery. Dr. Sturm's meticulous nature makes for exceptional results and satisfied patients. Dr. Sturm was named Texas Monthly's Super Doctors Rising Star in 2016-2017, Texas Monthly's Super Doctor in 2018-2019, H Texas Magazine's Top Doc in 2013-2018, Top Doc by Houstonia magazine in 2016-2018, Houston Business Journal's People on the Move and 40 under 40, Blazing Star Award by Texas Women's Chamber of Commerce, Top Women in Business, one of the Top 30 Influential Women of Houston, Best Female Cosmetic Surgeon in Out Smart, and given the Patients' Choice Award, On Time Doctor Award and Compassionate Doctor Award by Vitals.com.