The best facial rejuvenation treatment depends on the person, their aging process, and their genetics, along with what bothers them about their face. For most people, the facelift is the best bet. It's what makes people look younger, taking up to 10 years off, and makes them look more vibrant overall. For other people, we can just address the eyes, which is an easier procedure. Since we look at the eyes first, it can make a big impact.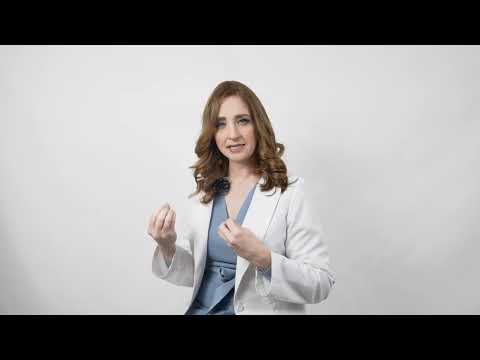 What does facial rejuvenation do?
Facial rejuvenation makes us look more youthful by rewinding the years and setting you back 10 to 15 years. It helps your outside match how you feel on the inside.
What does facial rejuvenation consist of?
Facial rejuvenation is a combination of procedures that helps you look younger, more youthful, and more vibrant, like you did 10 to 15 years ago. The procedure consists of any combination of a facelift, upper or lower eyelid surgery, brow lift, a hair transplant, and more.
What is a full facial rejuvenation?
A full facial rejuvenation means different things for different people. In general, when we say something like full facial rejuvenation, we're talking about a brow lift, possibly a hairline advancement, upper and lower eyelid surgery, a facelift, potentially liposuction under the chin, and a resurfacing by laser or peel. This covers almost every part of the face to give you an overall younger look.
How long does facial rejuvenation last?
Facial rejuvenation rewinds the clock, but the body continues to age. We set you back 10 to 15 years, so you'll always look a decade younger than your age. Time will march on and aging will continue but you're not going to go back to the way you looked before the surgery.
How do you prepare for facial rejuvenation?
To prepare for facial rejuvenation you'll prepare like you would for any other surgery by eating clean, limiting processed foods, alcohol and other substances, and hydrating for at least two to three weeks before. If you're a smoker, let your surgeon know and they'll give you a timeline for how long to avoid smoking before your particular surgery. Every surgeon has a list of medications to avoid two to three weeks before surgery such as Advil, aspirin and some supplements, because some may increase bruising and bleeding.
We also ask you to use certain skincare that helps prep your skin for the surgery. Every surgeon has a different protocol and will give you instructions at your preop appointment.
Have questions?
Call or email any time. I'd sincerely love to hear from you.
(281) 336-9300
About Dr. Angela Sturm
Dr. Angela Sturm is a double-board certified facial plastic surgeon with certifications with the American Board of Otolaryngology – Head and Neck Surgery and the American Board of Facial Plastic Surgery. Dr. Sturm's meticulous nature makes for exceptional results and satisfied patients. Dr. Sturm was named Texas Monthly's Super Doctors Rising Star in 2016-2017, Texas Monthly's Super Doctor in 2018-2019, H Texas Magazine's Top Doc in 2013-2018, Top Doc by Houstonia magazine in 2016-2018, Houston Business Journal's People on the Move and 40 under 40, Blazing Star Award by Texas Women's Chamber of Commerce, Top Women in Business, one of the Top 30 Influential Women of Houston, Best Female Cosmetic Surgeon in Out Smart, and given the Patients' Choice Award, On Time Doctor Award and Compassionate Doctor Award by Vitals.com.