Rhinoplasty is the preferred way to fix a bulbous nose. This is one of the more common procedures that we perform with rhinoplasty to refine the nose, particularly the tip.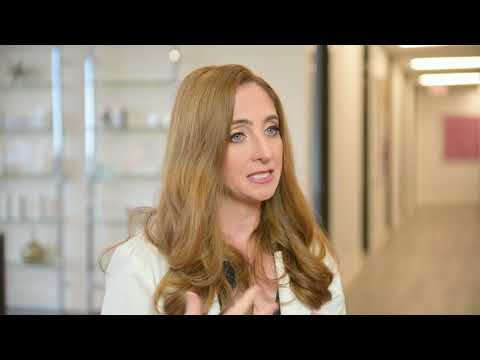 How do you fix a bulbous nose?
To fix a bulbous nose, we reconfigure the cartilage in the nose to a more aesthetic position. In a bulbous nose, the tip cartilages may be more convex and wider. We can trim these cartilages to make them thinner and reposition them for a narrower tip that is more refined from the side and front view. We can also use grafts such as a flag graft or caudal septal extension graft to give the tip more support because sometimes you don't have enough structure in the tip. If you feel your nose tip, and it's soft to the touch, that may be an indicator that there is a lack of support there.
Why is my nose so bulbous?
Your nose is most often bulbous due to your anatomy. You were most likely born with larger cartilages that are more convex making the nose appear rounder and more full. Your tip might not have as much support as it should. These are a couple of reasons why your nose is bulbous.
Is bulbous tip rhinoplasty invasive?
Bulbous tip rhinoplasty is surgery and all surgery is invasive in that it requires an incision. There is also recovery time where, like any rhinoplasty surgery, you will be swollen and bruised at first and it will take time to heal.
Would I say it's as invasive as open heart surgery? No, definitely not. Your recovery is easier, but keep in mind that it is surgery, which is invasive, and you do have downtime.
Have questions?
Call or email any time. I'd sincerely love to hear from you.
(281) 336-9300
About Dr. Angela Sturm
Dr. Angela Sturm is a double-board certified facial plastic surgeon with certifications with the American Board of Otolaryngology – Head and Neck Surgery and the American Board of Facial Plastic Surgery. Dr. Sturm's meticulous nature makes for exceptional results and satisfied patients. Dr. Sturm was named Texas Monthly's Super Doctors Rising Star in 2016-2017, Texas Monthly's Super Doctor in 2018-2019, H Texas Magazine's Top Doc in 2013-2018, Top Doc by Houstonia magazine in 2016-2018, Houston Business Journal's People on the Move and 40 under 40, Blazing Star Award by Texas Women's Chamber of Commerce, Top Women in Business, one of the Top 30 Influential Women of Houston, Best Female Cosmetic Surgeon in Out Smart, and given the Patients' Choice Award, On Time Doctor Award and Compassionate Doctor Award by Vitals.com.