A hook nose is usually genetic, but can also be caused by trauma such as a bump to the nose. Trauma can push the nasal bones out of whack, creating a bump. This makes the dorsum become prominent and most of the time the tip is down-turned which forms the hook appearance. This nose type runs in families, so chances are your mom and/or dad have the same nose as you along with your grandparents or aunts and uncles.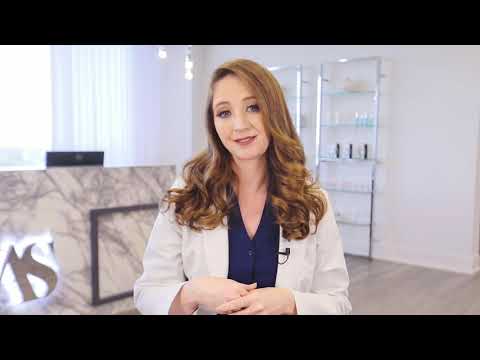 How do you fix a hook nose?
The biggest contributor to a hook nose is the tip. We now understand how this happens and how to fix it much better than we did 10 to 20 years ago. Most of the time, the tip does not have the support that it needs and begins to droop. Even if it's just a little bit it creates that hook look. Now we know that we need to re-support the tip. We put it back in place and then take down the bump which restores a nice, straight profile or even gives you a little bit of a scoop if that's what you prefer. A tip that's in a good position is more in harmony with your other features.
Is hook nose surgery safe?
Yes, hook nose surgery is very safe. The surgery carries minimal risk. While there are always risks with any surgery, if you compare it to procedures such as heart surgery, lung surgery, and abdominal surgery, it's a lot less complicated.
Surgery is surgery though, so you have to be healthy enough to undergo anesthesia and the procedure itself. Most hook nose surgeries are performed under general anesthetic which is riskier than IV sedation or local anesthesia. Always check with your surgeon to see how they perform that surgery and make sure you're healthy enough to have whichever anesthetic they use.
For most of my rhinoplasties, I use general anesthetic. It is just much more comfortable for the patient and I'm able to get a better result with this type of controlled situation. So I do ask that the patient be healthy enough for general anesthesia.
Have questions? I'd love to help.
Call me at (281) 336-9300
About Dr. Angela Sturm
Dr. Angela Sturm is a double-board certified facial plastic surgeon with certifications with the American Board of Otolaryngology – Head and Neck Surgery and the American Board of Facial Plastic Surgery. Dr. Sturm's meticulous nature makes for exceptional results and satisfied patients. Dr. Sturm was named Texas Monthly's Super Doctors Rising Star in 2016-2017, Texas Monthly's Super Doctor in 2018-2019, H Texas Magazine's Top Doc in 2013-2018, Top Doc by Houstonia magazine in 2016-2018, Houston Business Journal's People on the Move and 40 under 40, Blazing Star Award by Texas Women's Chamber of Commerce, Top Women in Business, one of the Top 30 Influential Women of Houston, Best Female Cosmetic Surgeon in Out Smart, and given the Patients' Choice Award, On Time Doctor Award and Compassionate Doctor Award by Vitals.com.