The success of using filler on scars depends on the depth of the scars, your skin type, and how well your skin takes to filler. Sometimes it's useful to do a subcision, where we break the scar from the deeper structures and then use filler to make it flush with the skin.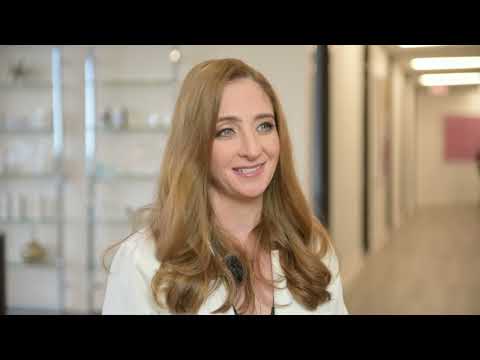 Is silicone good for acne scars?
I'm honestly not a fan of silicone, in general. I don't like injecting it into the face because I've seen it go wrong more often than I've seen it go right. I've actually removed it in some patients, and it is not fun for me or the patient.
Silicone is forever, which is good if you love it, but bad if you don't. There are other options that are better, such as filler and laser treatments.
How long do acne scar fillers last?
Acne scar fillers last longer than you think. The collagen stimulation from the injection can last 12 months or longer, and each time it's done, it tends to fill in a bit more and need less filler.
Are fillers better than Morpheus8 for acne scars?
When it comes to Morpheus8 versus filler for acne scars, which is better really depends on the scars themselves. If they're smaller, finer, or there are many of them, you're probably going to get more out of a Morpheus8 treatment. If there are individual bigger scars that we treat with subcision and filler, you'll see the results right away, which is better for some people.
Have questions?
Call or email any time. I'd sincerely love to hear from you.
(281) 336-9300
About Dr. Angela Sturm
Dr. Angela Sturm is a double-board certified facial plastic surgeon with certifications with the American Board of Otolaryngology – Head and Neck Surgery and the American Board of Facial Plastic Surgery. Dr. Sturm's meticulous nature makes for exceptional results and satisfied patients. Dr. Sturm was named Texas Monthly's Super Doctors Rising Star in 2016-2017, Texas Monthly's Super Doctor in 2018-2019, H Texas Magazine's Top Doc in 2013-2018, Top Doc by Houstonia magazine in 2016-2018, Houston Business Journal's People on the Move and 40 under 40, Blazing Star Award by Texas Women's Chamber of Commerce, Top Women in Business, one of the Top 30 Influential Women of Houston, Best Female Cosmetic Surgeon in Out Smart, and given the Patients' Choice Award, On Time Doctor Award and Compassionate Doctor Award by Vitals.com.