Yes, you can kiss after lip fillers, though your lips may be tender. Plump pouty lips have become one of the most coveted facial features in the last decade. Fuller lips are an anti-aging procedure, even though many women in their 20's seek out the treatment. Here's a quick guide.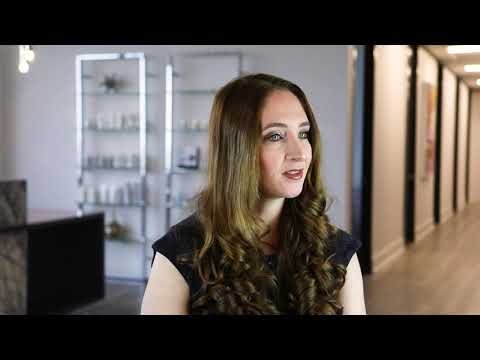 Can you kiss after lip fillers?
You can kiss after lip fillers, but your mouth may be tender immediately following the procedure. Some patients experience some swelling and bruising that lasts from a few days to a week. It's a personal decision whether to engage in kissing or not after getting lip fillers. My suggestion is to wait at least 24 hours to kiss someone to reduce the risk of infection as the tiny injection points heal. The mouth contains over 700 different species of bacteria for a whopping grand total of 6 million bacteria living in your kisser. Let that sink in before you kiss anyone while your lips contain any abrasions in the skin, no matter how small.
What are lip fillers?
Lip fillers are a type of filler made specifically for soft tissue. The most well tolerated and natural looking fillers for this area are hyaluronic acid fillers such as Restylane and Restylane Silk, as well as the Juvederm fillers such as Volbella XC, Volbella Ultra XC. Each filler has its own benefits for achieving certain results. Restylane Silk or Volbella are great for treating lip lines and smokers lines while Juvederm Ultra XC and Restylane are perfect for plumping the lips to varying degrees, with Ultra XC giving the most plumping effect. Belotero is a finer filler and best used for tiny lines above the lip or in the vermillion border. Many patient's request filler in the vermillion border to give the lip an upward flip and to give more structure to the upper lip and cupid's bow. Injecting the philtrum, those ridges that run from the middle of your nose to the middle of your top lip, can also give more structure to the mouth and a more youthful appearance. All of the above fillers are only temporary and can be dissolved with hyaluronidase if the outcome is not your desired look.
Will my lips feel natural while kissing after lip fillers?
Your lips will feel natural while kissing after lip fillers, after about a week. This allows for any swelling to subside and for the filler to soften and blend in with the rest of your lip tissue. After I inject lips with filler I massage the area and mold it to give the mouth an aesthetically pleasing and natural appearance.
Will my lips move naturally after lip fillers?
Your lips will move naturally after lips fillers. When you leave my office you will be able to speak and laugh naturally without any hindrance or physical limitations. In fact, I always recommend that my patients engage in moving their mouth a lot following the procedure as this softens the filler more quickly. So go ahead. You'll have a lot to smile about after achieving that perfect pout.
How much do lip fillers cost?
Lip filler costs vary depending on which filler is used, how much filler is used, and where you have it done. Fillers are sold by the cc or syringe, and here in Houston, they average anywhere $500 to more than $1200 per syringe. After meeting with you, I will be able to assess how much filler you'll need and present you with the final cost before any needle is used on your. Keep in mind that the longer lasting fillers tend to be more costly compared to shorter acting fillers such as Restylane. Remember that each type of filler serves a very specific purpose which is why the consult is so important to achieving your goals.
Do I need a plastic surgeon near me?
If you're in the Houston area and would like a more youthful smile, it's important to have an expert inject your lip filler. The best practitioner to administer filler is a plastic surgeon who knows the anatomy of the body. I'm one of the most highly decorated plastic surgeons in Texas, known internationally for my pioneering work and research in facial aesthetic procedures. I've had patients fly in from all over the country to have me perform their cosmetic procedures. Please reach out to me by contacting my office to learn how I can help you to breathe better and to attain a higher quality of life.
Have questions? I'd sincerely love to hear from you.
Read More
About Dr. Angela Sturm
Dr. Angela Sturm is a double-board certified facial plastic surgeon with certifications with the American Board of Otolaryngology – Head and Neck Surgery and the American Board of Facial Plastic Surgery. Dr. Sturm's meticulous nature makes for exceptional results and satisfied patients. Dr. Sturm was named Texas Monthly's Super Doctors Rising Star in 2016-2017, Texas Monthly's Super Doctor in 2018-2019, H Texas Magazine's Top Doc in 2013-2018, Top Doc by Houstonia Magazine in 2016-2018, Houston Business Journal's People on the Move and 40 under 40, Blazing Star Award by Texas Women's Chamber of Commerce, Top Women in Business, one of the Top 30 Influential Women of Houston, Best Female Cosmetic Surgeon in Out Smart, and given the Patient's Choice Award, On Time Doctor Award and Compassionate Doctor Award by Vitals.com.