Yes, a pink scalp is normal after a hair transplant. People often wonder how quickly they will heal from hair transplants and how long scalp or transplant site redness may last after their procedure. I'll answer these questions and more, below.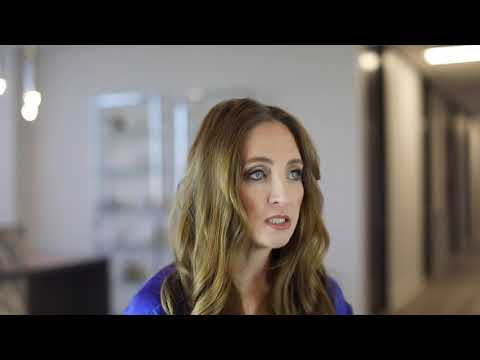 Is a pink scalp normal after hair transplant surgery?
Yes, a pink or red scalp is completely normal and to be expected after hair transplant surgery. Inflammation and swelling are part of your body's natural healing response. You should also expect scabbing around the transplanted follicles, which may look like little "dots" on your head for a couple of weeks. The scabs may form and slough off first from your donor area (the area where follicles were harvested) and then will from your recipient area (the area where follicles were implanted). All scabs should be gone within one to two weeks after surgery. Note that as your scabs fall off, you may notice that hair falls out with them. This, too, is very normal and no cause for concern. Your hair will grow back from the transplanted follicle, and after 3-5 months, it will come in much thicker and fuller.
How long will scalp redness last after hair transplant surgery?
Exactly how much scalp redness you will have, and for how long, depends on a variety of factors. Patients with fairer skin or more sensitive skin may expect scalp redness to be more apparent and last a bit longer than patients with darker skin. Most patients find that pink or red scalp discoloration following a hair transplant has mostly resolved in about 2-3 weeks. Other patients, especially those prone to inflammation and slow healing, or those who have had extensive procedures involving higher numbers of transplant follicles, may take closer to 2-3 months for scalp redness to subside completely.
When will my hair look normal after a hair transplant?
Most patients want to know when their hair will look "normal" after hair transplant surgery, and the answer is different for each individual patient. Generally, though, your new hair will start to visibly grow in about 3 months after surgery, though noticeable swelling and scabbing will likely disappear long before then. After that 3-month mark, you will see continual progress as your hair continues to grow in and fill out your scalp, with final results showing up anywhere from 12 to 18 months after surgery. While it's true that hair transplant results aren't immediate, they are usually dramatic, fantastic, and permanent. Your transplanted hair follicles will continue to grow throughout your life, so it's a great long-term investment in your self-confidence and quality of life.
Is a pink scalp or scalp redness permanent after a hair transplant?
No, a pink scalp or scalp redness after hair transplant surgery is never permanent. However, if you continue to have significant scalp redness after two months, or if your scalp redness is suddenly increasing rather than decreasing a few weeks after surgery, you should let your doctor know, because this may increase your risk of infections. But generally speaking, hair transplant surgery is very well tolerated and most of the major healing is done after about 10-14 days for most patients.
Is scalp itching normal after a hair transplant?
Yes, many hair transplant patients report some itching for a couple of weeks or months following the procedure. It's very normal. Itching may start to occur 4-7 days after surgery as transplanted follicles begin to scab over and heal, and itching may then recur at about 1 month out as new hair starts to grow in.
It's very important not to scratch or rub your scalp if you experience itching, as this can cause bleeding, irritation, and infection. Instead, follow your doctor's orders about how to alleviate the itching. You may be prescribed antihistamines, special shampoos or creams, or steroid solutions to control itching if it becomes severe and interferes with sleep and daily life. Using saline water spray to keep your scalp clean and free from debris can also help prevent itching. But never use any product on your hair or scalp that has not been specifically recommended and approved by your doctor.
How can I reduce scalp redness or a pink scalp after a hair transplant?
Practicing good post-operative aftercare can help reduce swelling, redness, and scalp discoloration after hair transplant surgery. Some guidelines are:
Apply ice packs or cold compresses as instructed by your doctor following surgery.
Keep your head elevated while awake, and sleep in a semi-sitting position. Many patients choose to sleep in a recliner to reduce morning swelling.
Never shower under very hot water.
Eat a nutrient-rich diet and avoid salty foods.
Refrain from smoking or drinking alcohol for two weeks following your procedure.
Wear a hat or other head covering if you go outside to protect your scalp from direct sunlight
Avoid touching, scratching or rubbing your scalp. Avoid picking scabs.
Follow all your surgeon's aftercare instructions closely, and use all medications as instructed.
Should I be worried about scalp redness after a hair transplant?
Generally speaking, no, you should not worry about a pink or red scalp after hair transplant surgery, unless severe redness persists after two months, or appears to be getting gradually worse instead of better. Again, the vast majority of post-op scalp swelling and discoloration is completely normal, but it is always better to be safe rather than sorry, and a good surgeon will want to hear from you and alleviate your concerns even if everything is healing just fine. If your scalp redness seems excessive, prolonged, or is accompanied by signs of an infection like fever, pus, or pain, notify your doctor right away.
Are there non-surgical alternatives to hair transplant surgery?
Yes, although hair transplant surgery will generally yield the most impressive and lasting results, I offer my patients the most cutting edge treatments, and several different non-invasive hair restoration options. If you are wary of going "under the knife," you might want to consider options like platelet-rich plasma injections, exosome injections, and pharmaceutical-grade shampoos. Have questions? Contact my office for more details on these therapies.
Do I need a hair transplant doctor near me?
If you are in the Houston area, or interested in traveling for hair transplant surgery, please reach out to my office to discuss your surgical and non-surgical options. I'm one of the highly recognized facial cosmetic and plastic surgeons in the country, and am even known internationally for my pioneering work and research in facial aesthetic procedures. It is not uncommon for my patients to fly in from elsewhere to have me perform their hair transplant surgery. The choice of a physician is very important with hair transplants. The quality of the results is highly dependent upon your surgeon's eye for detail and the meticulousness of their fine suturing skills. If you are considering hair transplant surgery, I'd love to talk with you about your goals and desired outcome, and help you achieve beautiful, natural, and life-changing results.

Have questions? I'd love to help.
About Dr. Angela Sturm
Dr. Angela Sturm is a double-board certified facial plastic surgeon with certifications with the American Board of Otolaryngology – Head and Neck Surgery and the American Board of Facial Plastic Surgery. Dr. Sturm's meticulous nature makes for exceptional results and satisfied patients. Dr. Sturm was named Texas Monthly's Super Doctors Rising Star in 2016-2017, Texas Monthly's Super Doctor in 2018-2019, H Texas Magazine's Top Doc in 2013-2018, Top Doc by Houstonia magazine in 2016-2018, Houston Business Journal's People on the Move and 40 under 40, Blazing Star Award by Texas Women's Chamber of Commerce, Top Women in Business, one of the Top 30 Influential Women of Houston, Best Female Cosmetic Surgeon in Out Smart, and given the Patients' Choice Award, On Time Doctor Award and Compassionate Doctor Award by Vitals.com.