A lip lift should not change your nose if done correctly and with the most updated techniques. Sometimes if there is more tension on the incision and the deeper structures are not lifted and anchored well to the tissue around your nose, there can be some pull on the incision under the nose. This can sometimes make the nose appear more upturned, where you can see a bit more into the nostrils.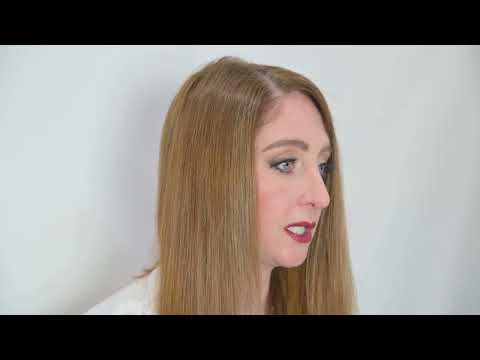 Does a lip lift make your nose look bigger?
A lip lift should not make your nose look bigger if a skilled surgeon is using the latest techniques. The lip lift should compliment your nose and balance your face. It's best to use computer imaging with your surgeon to see what things might look like after surgery. While nothing is a guarantee, the visual is helpful in working out expectations with your surgeon.
If the angle of the nose or the tip is changed after lip lift surgery, it could be due to too much tension at the incision and lack of anchoring of the deep tissue.
Does a lip lift show more teeth?
By definition a lip lift does cause the teeth to show more because, as we age, the section between the nose and the red part of the lip gets longer making the lip appear thinner and we see less teeth when we talk and smile. That is called tooth-show.
One of the reasons people request a lip lift is to shorten that distance between the nose and the red lip to show more of the upper lip and to show more teeth. This is more feminine and youthful.
Can a lip lift look natural?
A lip lift should look natural when done by a competent surgeon using the latest techniques. It should enhance your appearance, giving you a more youthful, more feminine appearance. It shouldn't look like you had a procedure done or look like the lip is lifted too much in the middle. The lift should be evenly distributed lift across the entire width of the upper lip.
Will I look normal after a lip lift?
You should look normal after a lip lift. You may have some swelling right after surgery, to the point where you think your lip is too big, but after about a week things return to normal. After surgery you'll feel some tightness as well. It can take three to four weeks to feel completely normal.
Interestingly, around a month after surgery, you may feel tightness again, like everything's being pulled up, but it will start to relax again. You should be able to go back to work and engage in normal activities after a week.
We remove sutures after about seven days, and at that point you can apply lipstick or gloss, but everyone's different and for some, the incision may be pink for a little bit longer. This is easily covered with makeup.
Have questions?
Call or email any time. I'd sincerely love to hear from you.
(281) 336-9300
About Dr. Angela Sturm
Dr. Angela Sturm is a double-board certified facial plastic surgeon with certifications with the American Board of Otolaryngology – Head and Neck Surgery and the American Board of Facial Plastic Surgery. Dr. Sturm's meticulous nature makes for exceptional results and satisfied patients. Dr. Sturm was named Texas Monthly's Super Doctors Rising Star in 2016-2017, Texas Monthly's Super Doctor in 2018-2019, H Texas Magazine's Top Doc in 2013-2018, Top Doc by Houstonia magazine in 2016-2018, Houston Business Journal's People on the Move and 40 under 40, Blazing Star Award by Texas Women's Chamber of Commerce, Top Women in Business, one of the Top 30 Influential Women of Houston, Best Female Cosmetic Surgeon in Out Smart, and given the Patients' Choice Award, On Time Doctor Award and Compassionate Doctor Award by Vitals.com.