There is debate among surgeons regarding which facelift technique is best, and you'll get different answers from most of them. The reason is that there are so many different facelift techniques, such as the SMAS facelift, deep plane facelift, extended deep plane facelift, and composite facelift, to name a few. It really depends on the surgeon and which technique gives them the best results with your anatomy. A consultation with a facial plastic surgeon will address your goals and allow the surgeon to look at your bone structure and facial soft tissue to help determine which procedure is best for you.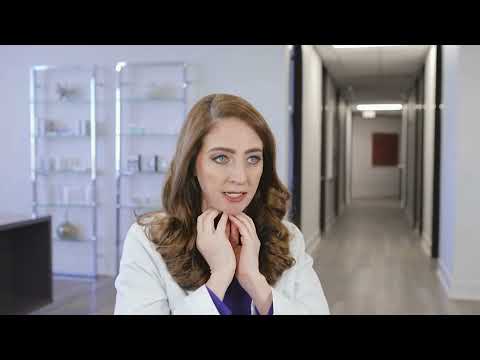 What is a SMAS facelift?
SMAS facelift is where we elevate the skin over the fibrous layer that is between the skin and the deeper structures. We then take the mobile part of this fibrous layer and re-suspend it back to where it was when you were younger. Different types of sutures can be used to properly secure everything. It's almost like straightening bed sheets to make them tight and smooth.
What is a full facelift?
The term full facelift can be confusing because we are not lifting the entire face. What it really means is that we lift your cheeks, jawline, and neck. It's everything from under the eyes down and does not include a brow or forehead lift.
What is a mid-facelift?
A mid-facelift works mainly on the cheeks, smoothing out nasolabial folds, marionette lines, and a some jowling.
What is a mini facelift?
A mini facelift is an abbreviated version of a mid-face lift that just lifts the cheeks and smooths out nasolabial folds, and marionette lines. The incision is shorter and hidden in the hairline and along the natural creases of the ear, around the ear canal, and around the earlobe. It lifts the mid portion of the face and has less downtime than a full facelift.
What is the best alternative to a facelift?
The best alternatives to a facelift are many. The quickest and easiest is the liquid facelift, which is done with injectable fillers such as Restylane, Juvederm, Restylane Lyft, and Voluma. Fillers contour the face, to give the illusion of an oval-shape while filling in the nasolabial folds and marionette lines. The procedure can be done in the office using just a topical anesthetic and only takes about 15 minutes to give the face a rejuvenated look.
Other options include skin lifting technologies using ultrasound radiofrequency and microneedling with radiofrequency to lift the skin better. If there's only a bit extra skin with mild laxity, those technologies tend to work well. All of these are great alternatives to a facelift.
Have questions? I'd love to help.
Call me at (281) 336-9300
About Dr. Angela Sturm
Dr. Angela Sturm is a double-board certified facial plastic surgeon with certifications with the American Board of Otolaryngology – Head and Neck Surgery and the American Board of Facial Plastic Surgery. Dr. Sturm's meticulous nature makes for exceptional results and satisfied patients. Dr. Sturm was named Texas Monthly's Super Doctors Rising Star in 2016-2017, Texas Monthly's Super Doctor in 2018-2019, H Texas Magazine's Top Doc in 2013-2018, Top Doc by Houstonia magazine in 2016-2018, Houston Business Journal's People on the Move and 40 under 40, Blazing Star Award by Texas Women's Chamber of Commerce, Top Women in Business, one of the Top 30 Influential Women of Houston, Best Female Cosmetic Surgeon in Out Smart, and given the Patients' Choice Award, On Time Doctor Award and Compassionate Doctor Award by Vitals.com.