Using filler is my favorite way to lift the corners of the mouth. It only takes a little bit of filler under the corners of the mouth and that support turns your frown upside down by lifting the corners upward.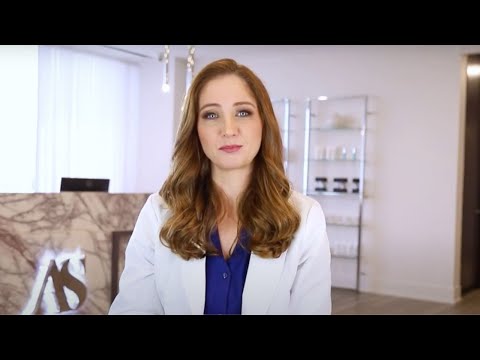 How do you lift the corners of the mouth with fillers?
To lift and support the corners of the mouth you only need a very small amount of filler. The way I do it is kind of a backward scale injection technique where I go under the corner at an angle in an upward direction and then down at an angle to actually push those corners of the lip up. I like this technique better than using Botox because it doesn't change the way your mouth moves. You can smile, use straws, and anything else just like you normally would do because we are not affecting the muscle.
What filler is best for corners of the mouth?
The best filler for the corners of the mouth really depends on your mouth and your skin. If you have thin skin, a thinner filler, such as Restylane, Restylane Silk or Volbella work best. These fillers provide lift using just a very thin fine amount and they can also fill some of the little edged lines.
For most people, fillers such as Restylane or Juvederm work really well because it provides support without feeling too heavy or without you being able to feel the filler. However, if you have very deep lines or the corners turn down quite a bit, you may want something that's a little longer-lasting for a bit more support. In that case, Restylane Lyft or even Voluma work well.
What is a surgical corner lip lift?
A surgical corner lip lift is used to physically lift the corners of the mouth. There are a few different techniques that can be used, but the most common is done with incisions right above the lip or above and around the lip, where we then physically move the corners of your lips upward. One of the pros of this technique is that it lasts for a very long time. Once you do it, you don't have to do it again, as opposed to fillers that you have to keep repeating.
The downside of this technique is that there are incisions around the mouth. While they can heal invisibly, some people don't heal quite as well, making the scars a bit more apparent. The mouth does move quite a bit, so if you are prone to having hypertrophic scarring, keloids or darkening of incisions, I would be a little more cautious just because incisions in places that move more tend to have more scarring.
How much does a corner lip lift cost?
Using fillers for a corner lip lift can be as cheap as $200 to $500, but if you're having a surgical corner lip lift, it can run anywhere from $1,000 to $5,000, depending on where you live and how much your surgeon charges.
Have questions? Call or email any time. I help people like you every day. Schedule a consultation on my website now.
Have questions?
Call or email any time. (281) 336-9300
Read More
About Dr. Angela Sturm
Dr. Angela Sturm is a double-board certified facial plastic surgeon with certifications with the American Board of Otolaryngology – Head and Neck Surgery and the American Board of Facial Plastic Surgery. Dr. Sturm's meticulous nature makes for exceptional results and satisfied patients. Dr. Sturm was named Texas Monthly's Super Doctors Rising Star in 2016-2017, Texas Monthly's Super Doctor in 2018-2019, H Texas Magazine's Top Doc in 2013-2018, Top Doc by Houstonia magazine in 2016-2018, Houston Business Journal's People on the Move and 40 under 40, Blazing Star Award by Texas Women's Chamber of Commerce, Top Women in Business, one of the Top 30 Influential Women of Houston, Best Female Cosmetic Surgeon in Out Smart, and given the Patients' Choice Award, On Time Doctor Award and Compassionate Doctor Award by Vitals.com.