Radio frequency does work to tighten skin, but the degree to which the skin is tightened varies from person to person. It depends on which treatment is being used and how well it stimulates your collagen.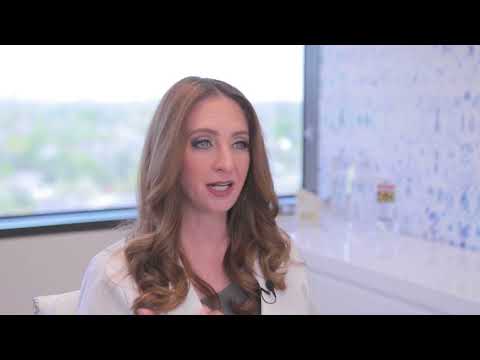 That being said, everyone should see some improvement. It typically takes 3 to 6 months, and sometimes up to 12 months to notice a difference. You may get a different result than your friends depending on which treatment they had and based on your own anatomy.
How long does radio frequency skin tightening last?
Radio frequency skin tightening can last between one to three years depending on the treatment. Like all non-invasive treatments, it doesn't last as long as a surgical intervention but does give you improvement for up to a few years.
Usually, after one to three years, you might be looking to have more radio frequency, or you might want to try something else. Were you happy with your results and how long they lasted? Or would you prefer a more dramatic improvement that lasts longer? Would you consider surgery at that time? These are all questions to ask yourself down the line after getting radio frequency skin tightening.
How long does it last?
The length of time that radio frequency skin tightening lasts also depends on your aging process. We can rewind time a bit, but the rate at which you age will continue and that's an individual thing.
Does high-frequency skin tightening work for sagging skin?
High-frequency does help with sagging skin but it's not a dramatic improvement. This procedure uses lower energy to stimulate collagen to give you some tightening. It's something you might do for an event or if you don't need much improvement..
Have questions?
Call or email any time. I'd sincerely love to hear from you.
(281) 336-9300
About Dr. Angela Sturm
Dr. Angela Sturm is a double-board certified facial plastic surgeon with certifications with the American Board of Otolaryngology – Head and Neck Surgery and the American Board of Facial Plastic Surgery. Dr. Sturm's meticulous nature makes for exceptional results and satisfied patients. Dr. Sturm was named Texas Monthly's Super Doctors Rising Star in 2016-2017, Texas Monthly's Super Doctor in 2018-2019, H Texas Magazine's Top Doc in 2013-2018, Top Doc by Houstonia magazine in 2016-2018, Houston Business Journal's People on the Move and 40 under 40, Blazing Star Award by Texas Women's Chamber of Commerce, Top Women in Business, one of the Top 30 Influential Women of Houston, Best Female Cosmetic Surgeon in Out Smart, and given the Patients' Choice Award, On Time Doctor Award and Compassionate Doctor Award by Vitals.com.