Vertical lip lines are quite difficult to completely get rid of. It depends on how deep they are and how long they've been there. Often referred to as smoker's lines, people who have never smoked still get them. The reality is that these lines are often caused by volume loss, sun damage, and movement. We use our mouths a lot when talking, smiling, and making facial expressions, which can cause lines to appear over time.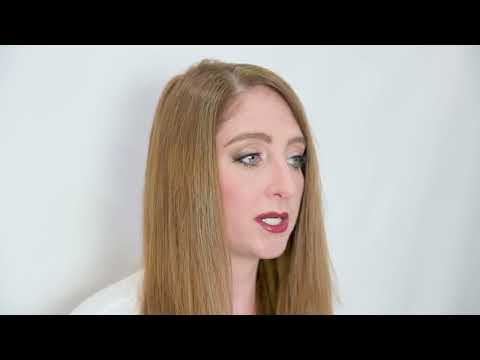 My favorite thing to do for vertical lip lines is the CO2 laser. It resurfaces the skin, removing fine lines while softening the appearance of deeper lines. I like to combine this treatment with a very fine filler injected into each little line. This combination gives the best result. For those with fine lines that are not too deep, a fine filler, without the use of a C02 laser, can still work to soften the lines.
Why do I have vertical lines on my lips?
Vertical lines are usually the result of sun damage, volume loss due to weight loss, aging, or a drop in estrogen, and use of the mouth over time. Some people are a bit more expressive than others, moving their lips more often which can cause lines to develop more quickly than in other people. Volume loss in the lips can also increase the appearance of vertical lip lines. You most likely don't have as much volume in your lips as you did when you were younger. Lip filler helps with this.
If the vertical lines are in the lips themselves, that's an issue of volume loss as well. The lips deflate over time causing these lines to appear. Filler is a great option for this as long as we don't overfill. Some people want their lips filled to eradicate every single line, which can result in a duck pout.
How do you get rid of vertical lip lines?
There are things you can do on your own, preventatively and even if you already have some lines, such as keeping hydrated, staying out of the sun, using sunscreen, refraining from the use of straws, and using things like papaya as a natural resurfacing agent.
What is the best procedure for upper lip lines?
My favorite procedure for upper lip lines is the CO2 laser to resurface the skin and help grow new skin. Fine lines and those that are not that deep will be gone or pretty close to gone, and the deeper ones will be softer. The C02 laser also stimulates collagen significantly, helping lines improve long after surgery. About six months after having the procedure, you will see even more improvement.
Have questions?
Call or email any time. I'd sincerely love to hear from you.
(281) 336-9300
About Dr. Angela Sturm
Dr. Angela Sturm is a double-board certified facial plastic surgeon with certifications with the American Board of Otolaryngology – Head and Neck Surgery and the American Board of Facial Plastic Surgery. Dr. Sturm's meticulous nature makes for exceptional results and satisfied patients. Dr. Sturm was named Texas Monthly's Super Doctors Rising Star in 2016-2017, Texas Monthly's Super Doctor in 2018-2019, H Texas Magazine's Top Doc in 2013-2018, Top Doc by Houstonia magazine in 2016-2018, Houston Business Journal's People on the Move and 40 under 40, Blazing Star Award by Texas Women's Chamber of Commerce, Top Women in Business, one of the Top 30 Influential Women of Houston, Best Female Cosmetic Surgeon in Out Smart, and given the Patients' Choice Award, On Time Doctor Award and Compassionate Doctor Award by Vitals.com.