Rhinoplasty will fix a snub nose. Since this type of nose is too short and/or upturned for some people, we use your own cartilage harvested from a rib, or cartilage that has been donated, to lengthen the nose and create the tip dimensions and angles that is more aesthetically pleasing. Your snub nose can be genetic, or it can be the result of trauma or from a prior surgery.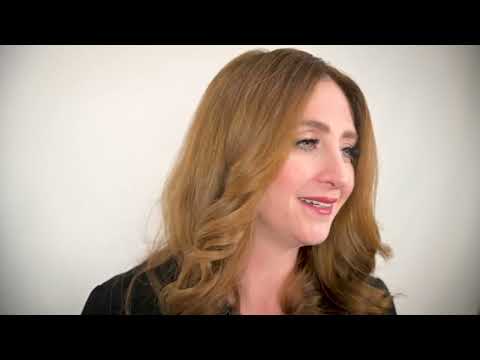 How much does snub nose rhinoplasty cost?
Snub nose rhinoplasty costs depends on whether it's a primary rhinoplasty, meaning the first the first time that you're having a rhinoplasty, or if it's a revision rhinoplasty. A primary rhinoplasty is less expensive and can range from $4,000 up to $10,000 or more, depending on where you live. If it is a revision rhinoplasty, it can start at $8,000 to $10,000 and run up to $20,000 to 25,000. A lot of the costs depend on where you live, what type of surgery is required, and what kind of anesthesia is being used.
Is it normal for a nose to look upturned after rhinoplasty?
It's not exactly normal for a nose to look upturned after rhinoplasty because it doesn't happen to everyone. It really depends on the way your body reacts to surgery, what was done during your surgery, and what your nose looked like before surgery. It's common for the nose to look a bit upturned right after rhinoplasty, and even for a few months, until the nose settles in and the swelling goes down. Then the nose begins looking more like it will in the final outcome.
What is a scarless rhinoplasty?
A scarless rhinoplasty is actually called an endonasal rhinoplasty, or a closed rhinoplasty, where you do not have an incision across the columella. Some surgeons prefer this and it is the way they do the majority of their rhinoplasties.
Other surgeons, like me, prefer performing an open rhinoplasty because it allows more control. Even though there is a scar it tends to heal very well, often to the point of being invisible. Twenty years ago there was a debate about patients swelling less with scarless rhinoplasty, but today, it's about the same.
This is why it's important to choose a surgeon that produces results with the aesthetic that you prefer. Have a conversation with your doctor before surgery, and find out whether you'd rather have scarless rhinoplasty or not.
Have questions?
Call or email any time. I'd sincerely love to hear from you.
(281) 336-9300
Read More
About Dr. Angela Sturm
Dr. Angela Sturm is a double-board certified facial plastic surgeon with certifications with the American Board of Otolaryngology – Head and Neck Surgery and the American Board of Facial Plastic Surgery. Dr. Sturm's meticulous nature makes for exceptional results and satisfied patients. Dr. Sturm was named Texas Monthly's Super Doctors Rising Star in 2016-2017, Texas Monthly's Super Doctor in 2018-2019, H Texas Magazine's Top Doc in 2013-2018, Top Doc by Houstonia magazine in 2016-2018, Houston Business Journal's People on the Move and 40 under 40, Blazing Star Award by Texas Women's Chamber of Commerce, Top Women in Business, one of the Top 30 Influential Women of Houston, Best Female Cosmetic Surgeon in Out Smart, and given the Patients' Choice Award, On Time Doctor Award and Compassionate Doctor Award by Vitals.com.