To get rid of deep forehead wrinkles, a combination of Botox, fillers, and resurfacing with a C02 laster or even a non-ablative fractional laster typically helps.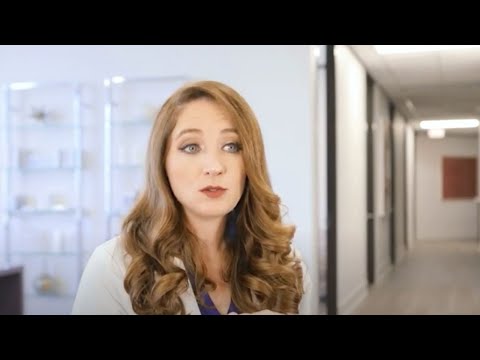 Botox needs to be redone every three to four months, but it works well at relaxing those muscles that create the forehead wrinkles. Fillers can fill in lines that exist even when the face is at rest and resurfacing further smooths the skin.
Why do I have deep forehead wrinkles?
We get deep forehead wrinkles because of overuse of the frontalis muscle that is responsible for raising our eyebrows. The more expressive you are and the more you raise your eyebrows, the deeper the wrinkles will become over time.
Also, if you are out in the sun a lot or in a windy climate, you may see more of these forehead wrinkles because sun damage dehydrates your skin causing wrinkles to form faster. Genetics also plays a big role in wrinkles.
Can I get rid of deep forehead wrinkles without Botox?
Yes and no. You can get rid of static wrinkles without Botox, by resurfacing the skin with lasers or peels and filling in lines with filler. However, resurfacing the skin without Botox will not prevent wrinkling from expression. The muscles will still move and form lines.
How much do Botox fillers or a facelift cost for forehead wrinkles?
Botox can be anywhere from $10 to $15 per unit totaling $200 up to $800, depending on how much much you're getting.
Fillers should be used very sparingly in the top third of the face, but I find them to be very useful in the glabella if you have deep elevens. However, this is a place where you only want your Botox administered by an experienced injector because this area can result in significant complications. I don't like to use fillers in horizontal forehead lines. This area is very thin and it's possible that those fillers may be visible. The cost can range from $200 up to maybe $500 for filler in that area because you won't need much.
A facelift will not address forehead wrinkles. When we say facelift, we are lifting your cheeks, jawline, and neck. Even though a facelift seems like it should be your whole face, that's actually not what it is. Instead, you may opt for a brow lift that would address the forehead wrinkles and separate the elevens. The horizontal forehead wrinkles will look much better but not go away completely with this procedure. Brow lifts run anywhere from $2,000 up to about $9,000, depending on where you are located and how much your surgeon charges.
Really, Botox is the best way to go when it comes to forehead wrinkles. We've tried a lot of different technologies to make those muscles not as strong, and Botox is still the best option.
Have questions? I'd love to help.
Call me at (281) 336-9300
About Dr. Angela Sturm
Dr. Angela Sturm is a double-board certified facial plastic surgeon with certifications with the American Board of Otolaryngology – Head and Neck Surgery and the American Board of Facial Plastic Surgery. Dr. Sturm's meticulous nature makes for exceptional results and satisfied patients. Dr. Sturm was named Texas Monthly's Super Doctors Rising Star in 2016-2017, Texas Monthly's Super Doctor in 2018-2019, H Texas Magazine's Top Doc in 2013-2018, Top Doc by Houstonia magazine in 2016-2018, Houston Business Journal's People on the Move and 40 under 40, Blazing Star Award by Texas Women's Chamber of Commerce, Top Women in Business, one of the Top 30 Influential Women of Houston, Best Female Cosmetic Surgeon in Out Smart, and given the Patients' Choice Award, On Time Doctor Award and Compassionate Doctor Award by Vitals.com.