A deep plane facelift lasts about 10 to 15 years, but that doesn't mean in that 10 to 15 years your face is going to go back to the way it was before surgery. What is means is that at the ten to fifteen year mark you might start to see a little bit of sagging along the jaw line, in the midface, or in the neck. At that point, you might want to do something else to maintain those results. These changes are all part of natural aging, and even though you had a deep plane facelift, your body and skin continue to age.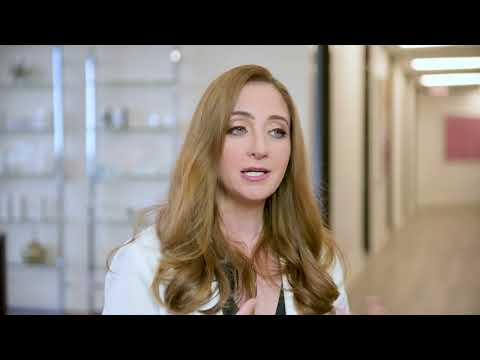 Is a deep plane facelift better?
A deep plane facelift is better for lifting the midface, meaning the cheeks, nasolabial folds, and marionette lines. The results are more natural because we lift everything all at once. Also, the downtime is less because there is not as much bruising and swelling due to a smaller incision where we elevate the skin. Whether a deep plane facelift is better can vary by the surgeon that you ask. Some prefer a deep plane face lift while others prefer a SMAS lift.
Is a deep plane facelift painful?
Most patients report that a deep plane facelift is not that painful. There is some discomfort, as with any surgery, and your skin will feel tight because that's the whole idea, however most patients do not report much pain and don't need to take all of their prescribed pain medication..
Does a deep plane facelift address the neck?
A deep plane facelift addresses the neck when you ask your surgeon to include it. Some deep plane facelifts focus on just the midface, the cheek area, or above the jawline.
In general, whenever you say facelift, it does include the cheeks down to the neck but in some people, we don't necessarily need to do the neck. This is something to discuss with your surgeon ahead of time.
Where are the incisions for a deep plane facelift?
The inision location for a deep plane facelift varies by surgeon. I like to place my incisions at the hairline about one or two hairs behind where the hairline begins, so the hairline isn't moved back. I also tuck intp the little crease in front of the ear, in the actual ear canal around the ear lobe and back up onto the ear and in the hair.
With this technique, the incisions are all hidden by ear and hair, so you can wear your hair up or down, or even have short hair. It doesn't matter. For those addressing the neck, there will be a small incision under the chin. Talk to your surgeon about incision placement before your surgery.
Have questions?
Call or email any time. I'd sincerely love to hear from you.
(281) 336-9300
About Dr. Angela Sturm
Dr. Angela Sturm is a double-board certified facial plastic surgeon with certifications with the American Board of Otolaryngology – Head and Neck Surgery and the American Board of Facial Plastic Surgery. Dr. Sturm's meticulous nature makes for exceptional results and satisfied patients. Dr. Sturm was named Texas Monthly's Super Doctors Rising Star in 2016-2017, Texas Monthly's Super Doctor in 2018-2019, H Texas Magazine's Top Doc in 2013-2018, Top Doc by Houstonia magazine in 2016-2018, Houston Business Journal's People on the Move and 40 under 40, Blazing Star Award by Texas Women's Chamber of Commerce, Top Women in Business, one of the Top 30 Influential Women of Houston, Best Female Cosmetic Surgeon in Out Smart, and given the Patients' Choice Award, On Time Doctor Award and Compassionate Doctor Award by Vitals.com.