The length of time that tear through fillers last depends on which filler is used, how much filler is used, and your own body's ability to break down these fillers. Some people break down the fillers faster than others, especially if you work out a lot. For those people, they might need to get fillers more frequently.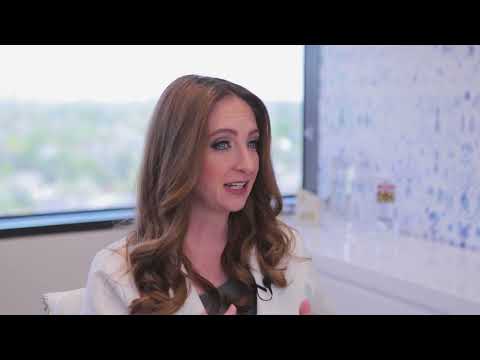 I prefer a softer filler for tear troughs, such as Restylane, which is actually my go-to filler, or Restylane Silk, which is even softer. Both fillers can last on average from 6 to 9 months. Sometimes we may be conservative with tear trough filler, especially if it's the patient's first time, in which case, the filler may only last 6 months. Once we get to know exactly how much tear trough filler works for you, it can last up to 9 to 12 months.
I have seen tear trough filler last even longer and in some people, for years. Some patients who have had surgery years later have learned that there was some filler remaining. It's extremely variable though in that location because you don't move that area a lot.
Are tear trough fillers painful?
Most people say that the tear trough filler is not actually painful and instead they just feel pressure. Some people may feel some anxiety about it being around their eyes. If you've never had it done the pressure might feel odd, but we use a very good numbing cream and the filler has lidocaine in it to numb the area as we go.
Most people are pleasantly surprised that it is not painful in the way that they thought it would be.
What are the risks of tear trough fillers?
The risks with tear trough filler are the same risk that exists with the use of filler anywhere else. These risks include migration of the filler, the filler not lasting very long, the filler lasting too long, and then, of course, vascular occlusion. This is the one that we worry about the most.
The concern in this area is that the vessels lead straight to the eye, so you need a very experienced injector. There are a number of things that we do to avoid vascular occlusion in the tear troughs, such as injecting slowly and in small amounts with low pressure. We always pull back on the plunger to make sure we are not in a blood vessel. Vascular occlusion can cause skin necrosis or even vision loss.
These complications are very rare, but there are case reports, so we do everything to mitigate risk. However, it's important to do your research when choosing an injector.
Do tear trough fillers get rid of bags?
Technically, tear trough fillers do not get rid of bags, because bags around your eyes are actually fat that surrounds your eye for protection. When it bulges out under the lashes, it's because the septum or the fibrous band between the lashes and your bone, or the orbital rim, is not as strong as it used to be. What we can do is camouflage it by placing filler under and around the bag which makes a smoother transition between the eyelid and the cheek. It doesn't actually get rid of it, but it hides it.
Have questions? I'd love to help.
Call me at (281) 336-9300
About Dr. Angela Sturm
Dr. Angela Sturm is a double-board certified facial plastic surgeon with certifications with the American Board of Otolaryngology – Head and Neck Surgery and the American Board of Facial Plastic Surgery. Dr. Sturm's meticulous nature makes for exceptional results and satisfied patients. Dr. Sturm was named Texas Monthly's Super Doctors Rising Star in 2016-2017, Texas Monthly's Super Doctor in 2018-2019, H Texas Magazine's Top Doc in 2013-2018, Top Doc by Houstonia magazine in 2016-2018, Houston Business Journal's People on the Move and 40 under 40, Blazing Star Award by Texas Women's Chamber of Commerce, Top Women in Business, one of the Top 30 Influential Women of Houston, Best Female Cosmetic Surgeon in Out Smart, and given the Patients' Choice Award, On Time Doctor Award and Compassionate Doctor Award by Vitals.com.