Typically, it takes about a week to heal from a mini facelift. After about seven days you're safe to go back to work and see friends and family. It really doesn't take that long to heal from a mini facelift because we're just lifting the top part of the face. You may have a little bit of swelling and bruising, but by the end of the week, a lot of that's gone and the incisions are pretty well healed.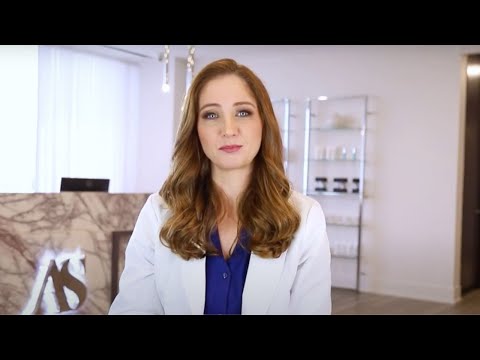 Is a mini facelift major surgery?
A mini facelift is not major surgery. Everyone has a different idea of what major surgery sounds like, but it's definitely not like heart surgery, abdomen surgery or anything close to that. It's important to keep in mind though, that it's still surgery, so it is something that you should take seriously. You'll need to take time off work and make sure you're not having to run around after kids. Whatever it is, take that time that you need to recover from this surgery so you will heal well and have a good outcome.
As far as major surgery goes, I don't put a mini facelift in that category because you'll feel pretty good in about three days, and by seven days, you're back to work and back to your normal activities. This is something that can be done under general anaesthesia, IV anaesthesia, or even local, in some cases.
Are mini facelifts worth it?
A mini facelift is definitely worth it for the right person. If you don't have any sagging in the neck, and maybe just have a little bit of sagging in your cheeks and in your jawline, a mini facelift is the perfect thing. It will address those areas, and even give a bit of lift in the neck. However, if you're someone that has some laxity in the neck, and/or platysmal banding, a mini facelift may not give you the result that you desire.
How much does a mini facelift cost?
The cost of a mini facelift depends on your surgeon, geographical location and a lot of other different factors, but it can run anywhere from $3,000 up to $10,000, with all of the included costs.
Have questions? Call or email any time. I help people like you every day. Schedule a consultation on my website now.
Have questions? I'd love to help.
Call me at (281) 336-9300
About Dr. Angela Sturm
Dr. Angela Sturm is a double-board certified facial plastic surgeon with certifications with the American Board of Otolaryngology – Head and Neck Surgery and the American Board of Facial Plastic Surgery. Dr. Sturm's meticulous nature makes for exceptional results and satisfied patients. Dr. Sturm was named Texas Monthly's Super Doctors Rising Star in 2016-2017, Texas Monthly's Super Doctor in 2018-2019, H Texas Magazine's Top Doc in 2013-2018, Top Doc by Houstonia magazine in 2016-2018, Houston Business Journal's People on the Move and 40 under 40, Blazing Star Award by Texas Women's Chamber of Commerce, Top Women in Business, one of the Top 30 Influential Women of Houston, Best Female Cosmetic Surgeon in Out Smart, and given the Patients' Choice Award, On Time Doctor Award and Compassionate Doctor Award by Vitals.com.