Juvederm lip filler lasts between six to nine months for some people and between 12 to 18 months for others. Some people have a faster metabolism and burn through filler very quickly. Also, the lips are very mobile and vascular, which can make filler dissipate quicker than in other parts of the face.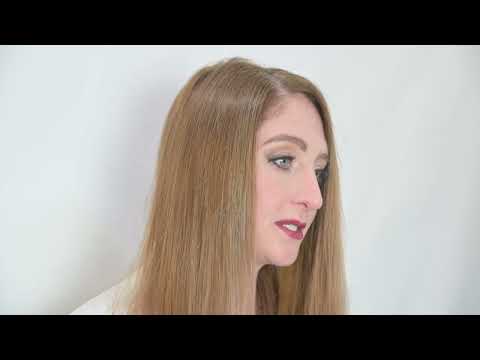 What is the difference between normal lip filler and Juvederm?
There isn't really a "normal" lip filler. Juvederm is a type of lip filler family as is Restylane. There are a bunch of different filler families, but those two brands are the most commonly used in this country.
Is one syringe of Juvederm enough for lips?
The amount of Juvederm used in the lips varies by person. It's best to start more conservatively, even when building up smaller lips. I don't like to do more than one syringe at a time because that gives your lips time to adjust.
You don't want to put too much filler in the lips at once because there is risk for things like a vascular compromise. I prefer to start with a half of a syringe to see how it looks. We can always add more later. Typically, one syringe of Juvederm is more than enough for lips.
What is the best Juvederm for lips?
The best Juvederm for lips depends on the size and shape of your lips and your goals. It depends on if you want something softer with just a little bit of volume, or you really want something that you can notice right away.
If you already have large lips and want fuller lips, I like to use Juvederm Ultra. If you have thinner lips like me and just want a little bit of volume, I like to use Vollure or Volbella.
These are different fillers that are made for the lips and they all work in different ways.
Have questions?
Call or email any time. I'd sincerely love to hear from you.
(281) 336-9300
About Dr. Angela Sturm
Dr. Angela Sturm is a double-board certified facial plastic surgeon with certifications with the American Board of Otolaryngology – Head and Neck Surgery and the American Board of Facial Plastic Surgery. Dr. Sturm's meticulous nature makes for exceptional results and satisfied patients. Dr. Sturm was named Texas Monthly's Super Doctors Rising Star in 2016-2017, Texas Monthly's Super Doctor in 2018-2019, H Texas Magazine's Top Doc in 2013-2018, Top Doc by Houstonia magazine in 2016-2018, Houston Business Journal's People on the Move and 40 under 40, Blazing Star Award by Texas Women's Chamber of Commerce, Top Women in Business, one of the Top 30 Influential Women of Houston, Best Female Cosmetic Surgeon in Out Smart, and given the Patients' Choice Award, On Time Doctor Award and Compassionate Doctor Award by Vitals.com.