Before you can get rid of jowls you should know how they're formed. Jowls are the sagging area that you see right along the jawline that droop below the bone. They can become more prominent over time, with some people noticing it more than others. It really depends on your genetics. As we age, the fat, muscle, and skin along the jawline descends downward toward the ligament that affixes the skin and the muscle from the corners of the mouth to the jaw bone. As the sagging skin, muscle and fat fold over the ligament, it creates a jowl.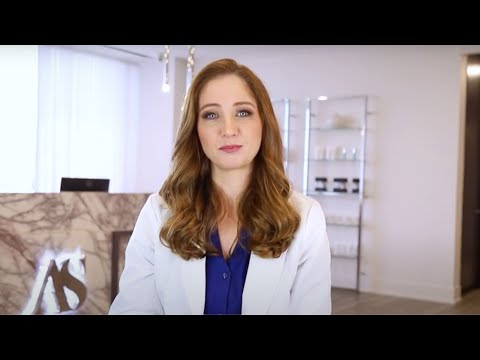 What is the best procedure for sagging jowls?
The best procedure is always a facelift to lift the skin, fat, and muscle in the lower face and neck, lifting it back to where it was to create a youthful defined jawline.
There are a lot of other things that you can do for jowls, such as thread lifts, liquid facelifts and mini facelifts, which are all skin tightening treatments that last for a certain period of time, but nothing really gets rid of jowls better and for a longer period of time than the facelift.
Can I get Botox for jowls?
Botox doesn't work very well for jowls because Botox relaxes muscles, which works great for wrinkles caused by moving muscles such as those between your brows, in your forehead, and and around your eyes. Since lax muscles already contribute to the formation of the jowl, Botox would have the opposite effect in getting rid of jowls.
Can I get fillers for jowls?
Fillers work well for camouflaging the jowls, by injecting along the jawline, behind the jowl, and in front of the jowl to create the illusion of a straight jawline.This works for a year up to a couple of years, depending on the filler that is used. The jowl is still there, but hidden, and the jawline looks a lot better.
Can I get a jowl lift?
Yes, you can lift the jowls. Most of the time this is called a facelift, an upper facelift, or a mini facelift, depending on what is being done. An upper face lift or a mini facelift is when the cheeks are lifted which in turn will lift small jowls. But if there are larger jowls that extend down into the neck, the best results are achieved by lifting the mid-face and the neck at the same time. That gives the best pull along the jawline to make it look straight and smooth.
Have questions? Call or email any time. I help people like you everyday. Schedule a consultation on my website now.
Have questions? I'd love to help.
Call me at (281) 336-9300
About Dr. Angela Sturm
Dr. Angela Sturm is a double-board certified facial plastic surgeon with certifications with the American Board of Otolaryngology – Head and Neck Surgery and the American Board of Facial Plastic Surgery. Dr. Sturm's meticulous nature makes for exceptional results and satisfied patients. Dr. Sturm was named Texas Monthly's Super Doctors Rising Star in 2016-2017, Texas Monthly's Super Doctor in 2018-2019, H Texas Magazine's Top Doc in 2013-2018, Top Doc by Houstonia magazine in 2016-2018, Houston Business Journal's People on the Move and 40 under 40, Blazing Star Award by Texas Women's Chamber of Commerce, Top Women in Business, one of the Top 30 Influential Women of Houston, Best Female Cosmetic Surgeon in Out Smart, and given the Patients' Choice Award, On Time Doctor Award and Compassionate Doctor Award by Vitals.com.