It's worth getting cheek fillers if you're looking to add more volume to your cheeks or if, over time, you've noticed some shadowing under your cheeks. Cheek fillers are a great way to replace volume or add more volume to give you a more youthful, more rested and overall softer look. I even choose this procedure for myself.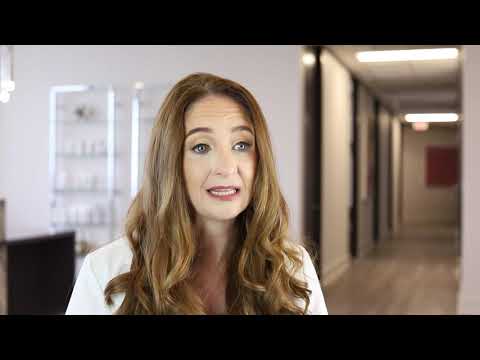 How long do cheek fillers last?
The length of time that cheek fillers last depends on which filler is used. Longer lasting fillers, such as Restylane or Juvederm, can last anywhere between 9 to 12 months. Then there are fillers, such as Restylane Lyft or Juvederm Voluma, that are a bit thicker and that last even longer, giving you even more volume and better projection that can last between 12 to 18 months.
Radiesse is another long lasting filler that can stick around for 12 to 18 months, but this filler is not a hyaluronic acid filler like the fillers mentioned above. That means it's not dissolvable, so if there's anything that you don't like, maybe a little bump or maybe too much volume, you have to live with it until it wears off. For this reason, I tend to use more hyaluronic acid fillers.
How much do cheek fillers cost?
The cost of cheek fillers depends on which filler we use. Typically, the fillers that last longer tend to be a little more expensive. Fillers like Restylane and Juvederm, that last 9-12 months, can range from from $600 to $800 per syringe. The longer lasting fillers, such as Restylane Lyft and Juvederm Voluma, which last from 12 to 18 months, can range from $700 up to $1,200 per syringe. To get an idea of what your filler may cost, it's best to ask your injector which filler would be best and how many syringes they think you'll need to get to the result that you want. It may be one syringe, it may be two syringes. You won't know until your injector evaluates your face and lets you know what they think will work for you.
Have questions? Call or email any time. I help people like you every day, and I'd love to talk.
Have questions? I'd love to help.
About Dr. Angela Sturm
Dr. Angela Sturm is a double-board certified facial plastic surgeon with certifications with the American Board of Otolaryngology – Head and Neck Surgery and the American Board of Facial Plastic Surgery. Dr. Sturm's meticulous nature makes for exceptional results and satisfied patients. Dr. Sturm was named Texas Monthly's Super Doctors Rising Star in 2016-2017, Texas Monthly's Super Doctor in 2018-2019, H Texas Magazine's Top Doc in 2013-2018, Top Doc by Houstonia magazine in 2016-2018, Houston Business Journal's People on the Move and 40 under 40, Blazing Star Award by Texas Women's Chamber of Commerce, Top Women in Business, one of the Top 30 Influential Women of Houston, Best Female Cosmetic Surgeon in Out Smart, and given the Patients' Choice Award, On Time Doctor Award and Compassionate Doctor Award by Vitals.com.