Kybella is effective for a double chin, but there are side effects to consider, and it doesn't work for everyone equally. At least not as effectively as we would like. When it comes to non-invasive procedures, there are pros and cons of using Kybella for fat removal, with some people having great results while others might only see a slight improvement. Some patients may experience prolonged swelling, while others have a quicker recovery. This is an alternative to surgery that does give results; it just varies by individual.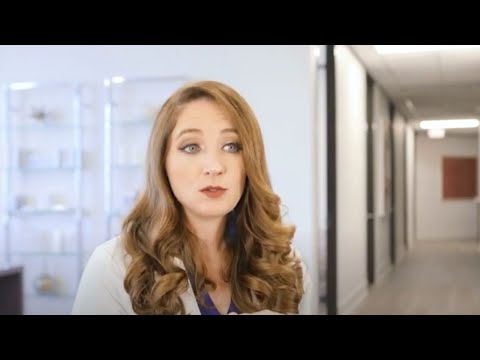 The way Kybella works is that it interrupts the cell membrane on fat cells, making those cells flush from the body. However, it also causes a bit of inflammation, which can be a positive and/or a negative. If you have some inflammation, it causes some skin contraction which tightens the skin. On the downside, inflammation can cause a fair amount of swelling, depending on how much Kybella was injected, how much fat was there, and how lax the skin was. The swelling can be two to three times the size of what your double chin was and can take four to six weeks to go down, which is around the time for the next injection.
Kybella is given in a series of two to six injections spaced about four and eight weeks apart. So if you're swollen for six weeks after your first injection, you might go right into your next injection and swell up again. If you require six injections, that's a significant amount of downtime compared to something like liposuction. With liposuction, we know what we're taking out and there is not nearly as much swelling compared to Kybella.
So, to answer the question of whether Kybella works. The answer is yes it works on some people but there can be a significant amount of downtime.
How much does Kybella cost for a double chin?
The cost of Kybella for a double chin depends on how much product is used, how many sessions are required, and who is doing your injections, as every injector is going to have a different cost. You may need all six sessions. After about two or three sessions, the cost of liposuction is actually less than Kybella, in most cases. So that is something to consider.
How long does Kybella last?
Just like liposuction, when Kybella gets rid of the fat cells, they're gone for good. However, there will still be some remaining fat cells and if your weight fluctuates, those fat cells can get larger over time.
Can a double chin come back after Kybella?
A double chin can come back after Kybella because the procedure does not remove all fat cells. So weight fluctuations can cause an increase in the size of the remaining fat cells, increasing the size of your double chin. This is why after having fat removal of any kind it is important to eat right and exercise to maintain your fat loss.
The other thing to consider is Kybella causes a fair amount of inflammation. I have seen people who actually looked worse after Kybella because there was some scar tissue. When this scar tissue becomes hard, it's very difficult to address. So, a double chin can come back after Kybella with weight fluctuations or with inflammation adding more volume to the soft tissue.
Can Kybella go wrong?
Yes, Kybella can go wrong. Any procedure has risks. There can be prolonged swelling for a really long time, it's difficult to go from not liking the size of your double chin to then having it be swollen up to two to three times its size for weeks and maybe months, depending on how many sessions you have.
There are also nerves in this area, and the cells that are around the nerves have high-fat content. If we inject too close to those nerves it can result in a change in your smile or the way that you move your mouth. For this reason, it's important to choose an experienced injector because you can potentially suffer from things like skin necrosis, which means that skin can change colors or actually die if Kybella is injected wrong. So this is absolutely something you need to have injected by a professional with experience in this type of product. There are a lot of things to consider and to compare Kybella with other things that are out there to address a double chin. Ask yourself about the effectiveness, the true cost, and what can go wrong.
Have questions? I'd love to help.
Call me at (281) 336-9300
About Dr. Angela Sturm
Dr. Angela Sturm is a double-board certified facial plastic surgeon with certifications with the American Board of Otolaryngology – Head and Neck Surgery and the American Board of Facial Plastic Surgery. Dr. Sturm's meticulous nature makes for exceptional results and satisfied patients. Dr. Sturm was named Texas Monthly's Super Doctors Rising Star in 2016-2017, Texas Monthly's Super Doctor in 2018-2019, H Texas Magazine's Top Doc in 2013-2018, Top Doc by Houstonia magazine in 2016-2018, Houston Business Journal's People on the Move and 40 under 40, Blazing Star Award by Texas Women's Chamber of Commerce, Top Women in Business, one of the Top 30 Influential Women of Houston, Best Female Cosmetic Surgeon in Out Smart, and given the Patients' Choice Award, On Time Doctor Award and Compassionate Doctor Award by Vitals.com.